Christopher T. Koenig
Attorney
Christopher is an Attorney in Arent Fox's Automotive group.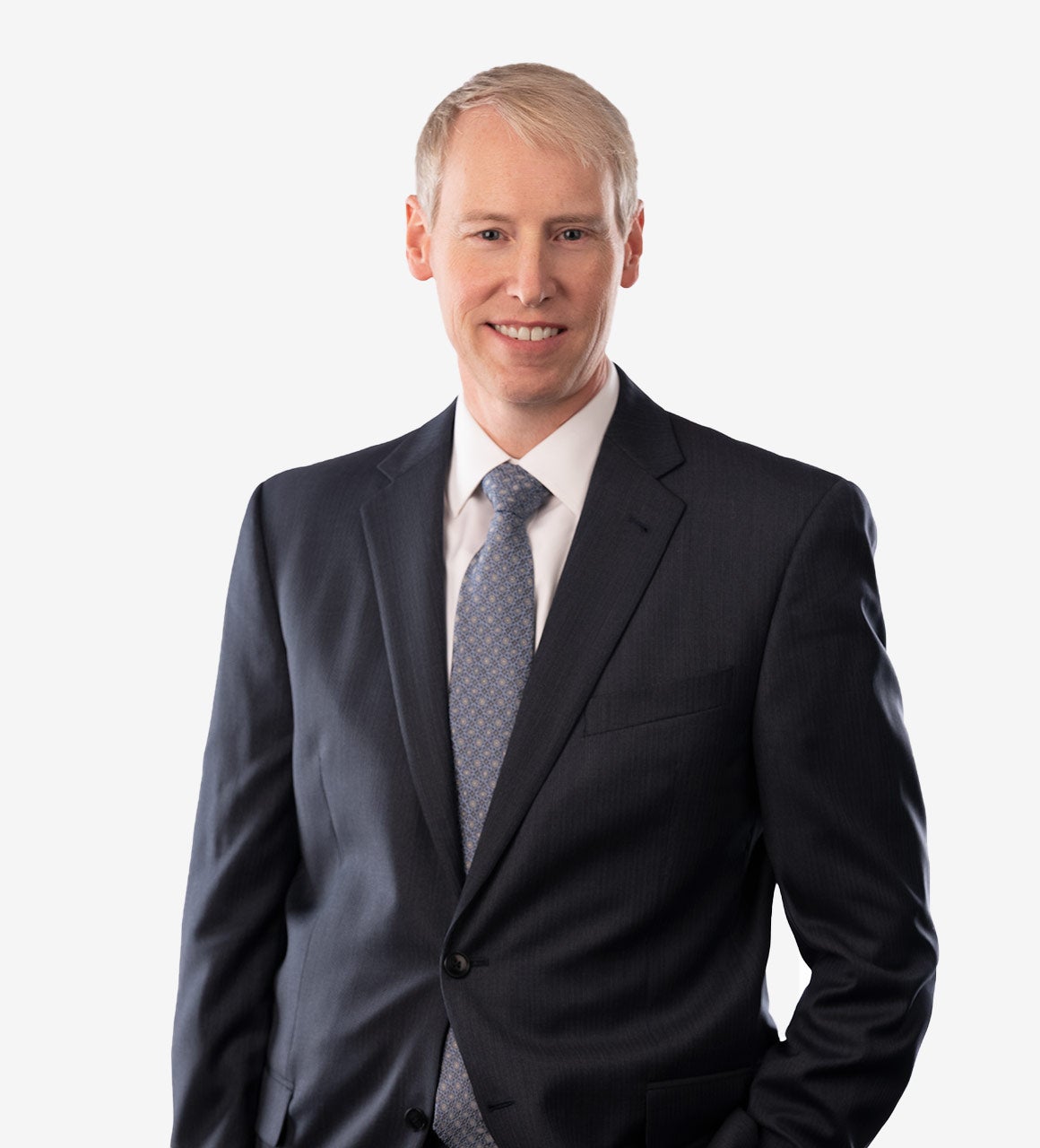 Christopher has extensive experience in matters involving dealership operations and vehicle manufacturers.
Client Work
Chris has represented clients in the sale of dealership assets, as well as the lease and sale of real property. He has also counseled dealers on licensing and corporate governance matters, entity formation, and the importance of responding to factory deficiency notices.
Previous Work
Chris understands the unique challenges that dealers face in operating their businesses. His family has owned and operated new car dealerships since the 1950s, and he served for more than a decade as general manager and counsel for their multi-franchise operation. During that time he gained firsthand knowledge in finance and insurance, fixed operations, sales, regulatory and employment matters, corporate governance, and factory relations. He then entered private practice with a nationally recognized firm specializing in automobile dealer law, representing clients in a wide variety of transactional and day-to-day operational matters.  
Chris also brings an international perspective to an automotive industry that is rapidly globalizing. He lived and worked in South Africa for three years while simultaneously completing a masters degree in international trade law. His studies focused on sales, tax, commercial arbitration and the policies of the World Trade Organization, and his thesis comparatively analyzed how the United States and China approach trade with the African continent.
Professional Activities
Chris is a member of the National Association of Dealer Counsel.
Publications, Presentations & Recognitions
Presentations
The Epidemic of Factory Deficiency Letters, Massachusetts Automobile Dealer Association webinar, November 2017.   
Overcoming Manufacturer Obstacles and Objections to Enhance Dealer Warranty Repair Profitability (co-presenter), National Association of Dealer Counsel Fall Conference, October 2017.
Confronting the Epidemic of Franchisor Deficiency Letters, New Mexico Automobile Dealers Association Convention, September 2017. 
Battling Back: The Importance of Responding to Deficiency Letters, New York State Automobile Dealers Association webinar, July 2017.
Review of Model Customer Loaner Agreement & Introduction of New Service to Recoup Diminished Value in the Event of Physical Damage to a Loaner Vehicle (co-presenter), New York State Automobile Dealers Association webinar, June 2017.
Assurances of Discontinuance and Recalls (co-presenter), New York State Automobile Dealers Association webinar, March, 2017.
Publications
'Disgorgement' Payments May Be Insurable In NY, Law360, July 2018 
The Epidemic of Factory Deficiency Letters, The News, New York State Automobile Dealers Association, August 2, 2017.
Assume Nothing Regarding Assumed Liabilities, Automotive Buy Sell Report, May 10, 2017.
It's Never too Early to Consider the Settlement Statement, Automotive Buy Sell Report, November 30, 2016.
Life Beyond the Law
Chris enjoys domestic and international travel with his wife Liza, as well as studying history. He has been a Rotarian on two continents, serving as club president for the Rotary Club of Port Angeles, WA, and as an active member of the Helderberg Sunrise Rotary Club in Somerset West, South Africa. He is also a charter member of the Rotary E-Club of Greater Cape Town.
Bar & Court Admissions

New York Bar
Washington Bar

US Court of International Trade
US District Court, Southern District of New York
US District Court, Eastern District of New York

Education

University of Stellenbosch

LL.M.

,

cum laude

,

2015

Valparaiso University

JD

,

Moot Court Honor Society Executive Board Member

,

1995

University of Washington

BA

,

1989