D. Jacques Smith
Complex Litigation Practice Leader
Jacques is the national leader of the firm's Complex Litigation practice and co-chair of the firm's Investigations group.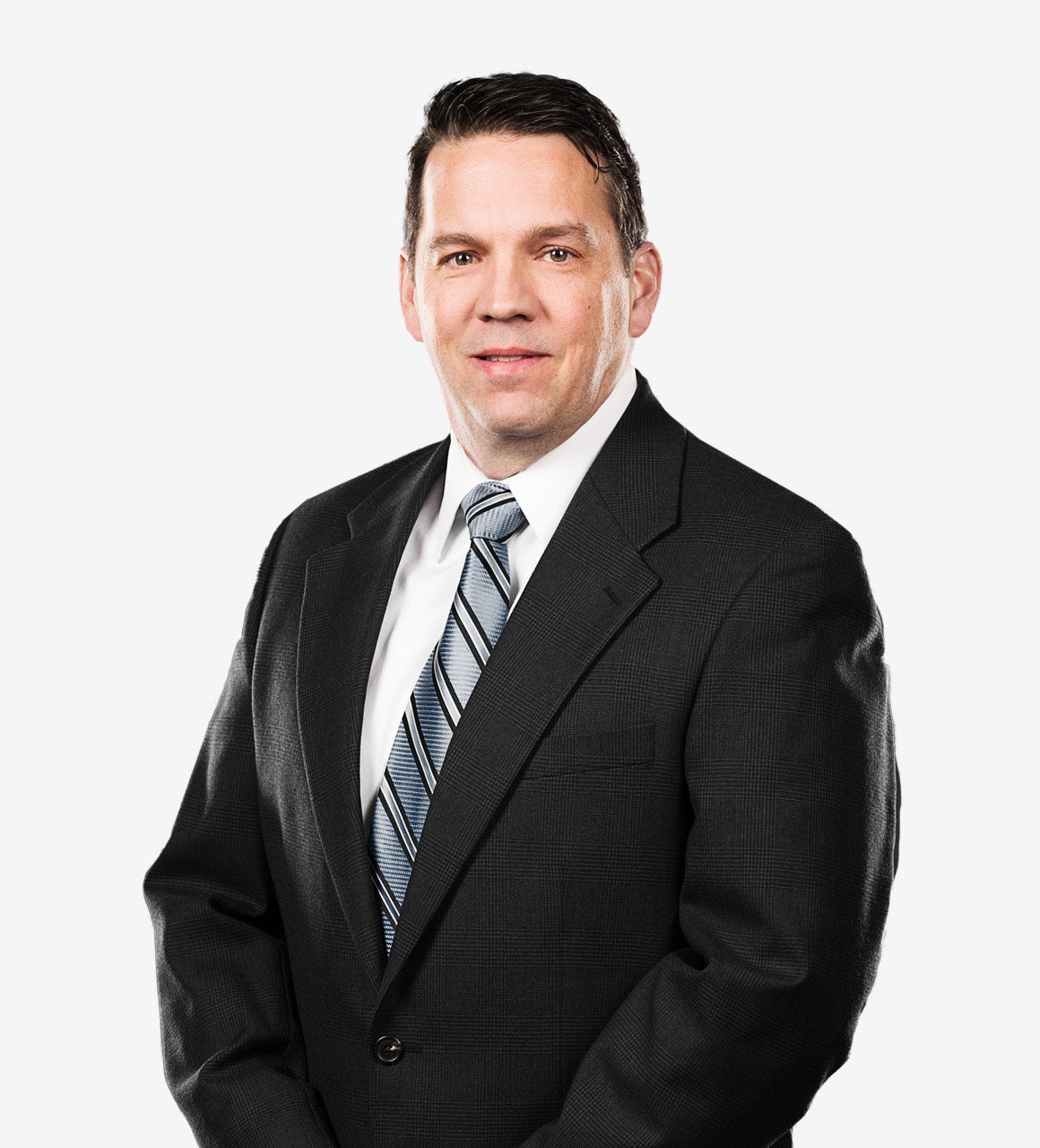 Recognized as one of the top False Claims Act practitioners in the country, Jacques' clients largely encompass all branches of health care and life sciences, including Big Pharma, large hospitals, and medical device suppliers and manufacturers. He has 30 years of experience handling jury, bench, and administrative trials in a variety of civil and criminal cases in state and federal courts throughout the country, and he excels at handling complex internal investigations and responding to government inquiries.
As a result of the emergent COVID-19 crisis, Jacques works as part of the firm's Business Loan Task Force to help clients reduce the risks inherent to the application for and receipt of federal funding. He advises on obtaining and maintaining compliance strategies, and can help clients respond effectively to government audits and investigations. Jacques is able to assist clients in a wide variety of industries affected by COVID-19, from health care and life sciences, to financial services, government contracting, real estate and construction, hospitality, and retail.
Jacques is also a decorated Captain with extensive and unique legal experience through his service in the United States Navy. He served as General Courts-Martial Judge for the Department of the Navy, in addition to roles as the Chief Navy Reserve Trial Judge, and as an appellate judge for the Navy-Marine Corps Court of Criminal Appeals. He has over a decade of experience on Naval trial and appellate benches and has presided over more than 100 jury, bench, and appellate trials.
Jacques is ranked as one of the leading health care attorneys in the District of Columbia by Chambers USA and has been recognized with an AV Preeminent® rating. He is a frequent writer and speaker on government investigations, the False Claims Act, and complex litigation best practices. He leads the firm's Investigations Blog, a destination for enforcement news and analysis.
Client Work
Jacques represents domestic, foreign, and sovereign clients in complex internal investigations and civil litigation at all levels in both federal and state courts. He also frequently advises these clients on their rights and liabilities before litigation arises. He has substantial experience in responding to government subpoenas and civil investigative demands (CIDs) and supervising a nationwide litigation docket of complex cases arising in multiple states. More than 50 of Jacques' cases have been reported.
Selected significant matters include:
Representation of a large public hospital in the resolution of a $70 million False Claims Act and Stark Law litigation in United States ex rel. Reilly v. North Broward Hospital District (USDC SD Fla.)
For more than 17 years, served as lead litigation counsel representing a major pharmaceutical manufacturer in connection with the Average Wholesale Price MDL throughout the country in

In re Pharmaceutical Industry Average Wholesale Litigation (MDL No. 1456)

Representation of a large pharmaceutical company in two related litigations alleging violations of the False Claims Act (

United States ex rel. John R. Borzilleri, M.D., et al v. Abbvie, Inc., et al

.

) (USDC SDNY and

D

RI)

Representation of two proton therapy centers in a False Claims Act, Stark Law, and Anti-Kickback Statute investigation in United States ex. rel. Ward v. ProCure Management (USDC WD Ok.)
Served as lead counsel in the ongoing patient assistance program investigation (DOJ; USDC D. Mass)
Representation of a financial institution in a False Claims Act lawsuit asserting billions of dollars in claims in United States ex. rel. Brown and Stone v. BankUnited Trust (USDC SD Fla.) 
Representation of multiple pharmaceutical companies in pricing disputes in State of Louisiana v. Abbott Laboratories, et al. (19th Judicial District; Court of Appeals First Circuit (LA))
Representation of a medical device supplier in connection with a False Claims Act litigation in United States v. Coloplast et al. (USDC D. Mass)
Representation of a pharmaceutical company in a False Claims Act litigation in United States, ex rel. Conrad v. Actavis Mid-Atlantic, et al. (USDC D. Mass)
Representation of a hospital in four False Claims Act Cases where its former General Counsel brought suit (Sup. Ct. Cal.; USDC ND Cal.)
Representation of a major hospital in connection with a proposed Government audit and complex administrative subpoena (USDC ED Pa.; 3rd Cir.)
Representation of a major urban hospital in connection with a False Claims Act case (USDC DDC)
Representation of a vaccine manufacturer in a False Claims Act litigation in Dingle v. BioPort Corp. (USDC WD Mich.; 6th Cir.; USSC)
Representation of a pharmaceutical company in a patent case in Glaxo v. Impax Laboratories (USDC ND Cal.)
Representation of a major vaccine producer in a challenge brought by military service members in Bates v. BioPort Corp. (USDC DDC)
Representation of a major pharmaceutical company in connection with patent and unfair competition litigation (USDC MD)
Military Service
In 1990, Jacques began his career as a litigator while serving with the Judge Advocate General's Corps of the United States Navy. As a US Navy attorney, Jacques served as a prosecutor, chief defense counsel, and appellate defense counsel while being stationed throughout the world. He gained extensive litigation experience, trying hundreds of courts-martial at trial and on appeal. Jacques later served in the Navy's General Litigation Division, representing the Navy's and Department of Defense's interests in federal district courts and courts of appeal throughout the country, the US Court of Claims, and the Federal Circuit. Following his affiliation with Arent Fox in 1996, Jacques continued his service as a reserve officer in several roles. Jacques served as  Commanding Officer (acting) and Executive Officer of the Regional Legal Service Office for Naval District Washington, as a General Court - Martial Military Judge, as the Chief Judge of the Navy Reserve Trial Judiciary, and as an Appellate Judge on the Navy-Marine Corps Court of Criminal Appeals.
Jacques was named the American Bar Association's Outstanding Young Naval Attorney in 1993 and has been awarded three Meritious Service Medals, four Navy Commendation Medals, the Navy Achievement Medal, and multiple Secretarial and Flag Letters of Commendation for outstanding military and professional service. He was promoted to Captain in the United States Navy in 2009. Jacques was designated a Litigation Expert by the Navy Judge Advocate General Corps' Military Justice Litigation Career Track Selection Board in 2009. He has taken several advanced classes at the National Judicial College and served as an adjunct faculty member at the Naval Justice School and Army's Judge Advocate General School for many years, focusing on evidence, trial practice, and judicial methodology. As a result, Jacques has been recognized with an AV Preeminent® judicial rating.
Publications, Presentations & Recognitions
Jacques is committed to public service matters. In 2000 he was awarded the firm's Albert Arent Pro Bono Award for outstanding commitment to community service and pro bono interests. In 2018, he was awarded the Marc L. Fleischaker Award for his outstanding work on pro bono matters in 2017. Chambers USA and Legal 500 US recognize him for his health care practice.
Jacques is a regular writer, speaker, and commentator on a variety of government investigations, False Claims Act, and litigation best practices nationwide. He is the co-author of multiple chapters of a PLI book on government investigations, litigation, and health care fraud. He has also co-written (with Michael Dearington and Randall Brater) "Eleventh Circuit Deals Blow to Defense Contractors in Key False Claims Act Statute-of-Limitations Tolling Case, Deepening Circuit Split" and (with Michael Dearington), "Catch Me If You Can: The Divergent and Inconstant Pleading Requirements Governing Qui Tam Complaints."
Jacques has also been quoted in industry publications, including: "Damages Could Pile Up if High Court Affirms False Claims Ruling," Bloomberg Law, January 4, 2019, "DOJ's Slumping FCA Hauls Cloud Future Recovery Prospects," Law360, January, 11, 2019, and "Distilling Compliance Lessons from Healthcare Fraud Cases," Compliance Week, January 24, 2019.
Jacques' recent client alerts and blog articles include:
Bar & Court Admissions

District of Columbia Bar
Louisiana Bar
Maryland Bar

Supreme Court of the United States
US Court of Appeals for the Armed Forces
US Court of Federal Claims
US Court of International Trade
Navy-Marine Corps Court of Criminal Appeals
US District Court, District of Columbia
US District Court, Eastern District of Louisiana
US District Court, Middle District of Louisiana
US District Court, Eastern District of Wisconsin
US District Court, Western District of Michigan
US Court of Appeals, District of Columbia Circuit
US Court of Appeals, Federal Circuit
US Court of Appeals, 1st Circuit
US Court of Appeals, 3rd Circuit
US Court of Appeals, 4th Circuit
US Court of Appeals, 6th Circuit
US Court of Appeals, 9th Circuit

Education

National Judicial College

,

Advanced Evidence; Advanced Procedure

,

2010

Louisiana State University

JD

,

1991

Loyola University

BA

,

cum laude

,

1988