Diane Roldán
Associate
Diane is an associate in the Health Care and Complex Litigation practices at Arent Fox.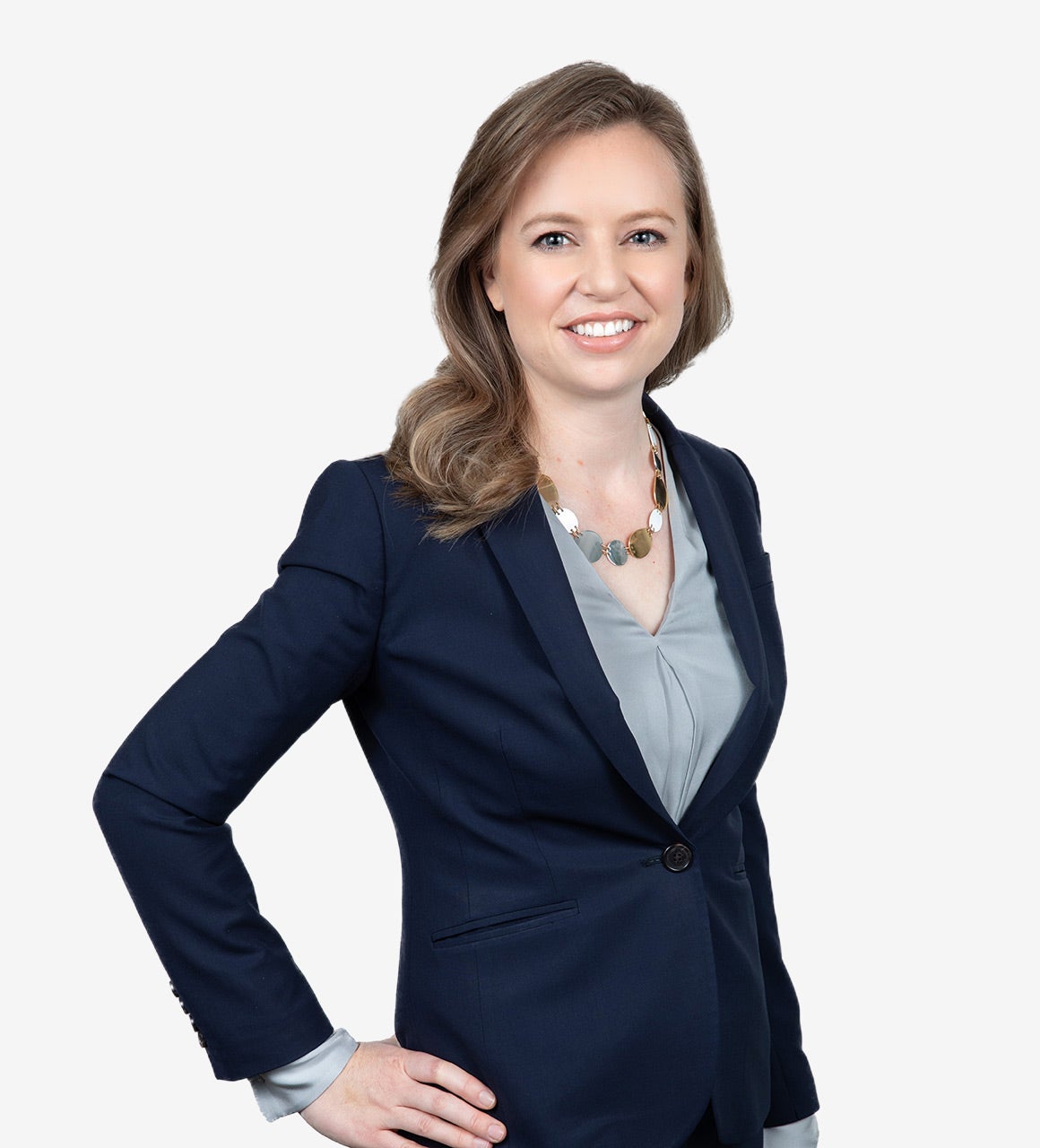 Diane helps hospitals, medical staffs, and midsize companies resolve disputes, including through mediation, litigation, arbitration, and administrative hearings. She counsels clients at every stage of litigation, from the initial complaint to the winning verdict.
Diane specializes in the health care sector. She currently represents hospitals, medical staffs, residency programs, and major health care systems throughout California in complex litigation, peer review proceedings, and administrative hearings. She is a trusted advisor to clients on regulatory reporting, credentialing procedures, and fair hearing rights.
Diane also represents midsize businesses, national corporations, and investors in state and federal court, as well as numerous forms of domestic and international arbitrations. In 2017, Diane won one of the top 25 breach of contract verdicts in California for a state court jury trial.
Prior to joining Arent Fox, Diane clerked for the Honorable John R. Fisher of the DC Court of Appeals in Washington, DC.  Diane received her law degree from Stanford Law School, where she was named a Stanford Public Interest Fellow.
Health Care Litigation & Peer Review
Diane represents hospital medical staffs throughout California in multiple peer review hearings involving summary suspensions, restrictions, and termination recommendations.

Diane is counsel to a large California health system in civil litigation involving a summary suspension of a physician's privileges, alleged whistleblower retaliation, and the Anti-SLAPP statute.  The case is currently pending before the California Supreme Court.

In 2018, Diane represented the California Hospital Association as an amicus curiae to the California Court of Appeal on the issue of peer review hearing officer neutrality.

Diane defends a leading Southern California hospital's residency program against claims of whistleblower retaliation, sexual harassment, and breach of contract brought by a former resident.
Health Care Counseling
Diane regularly advises clients on regulatory reporting requirements, including for National Practitioner Data Bank (NPDB) and Medical Board of California Section 805 reports.

Diane supports hospitals and medical staffs during California Medical Board investigations, including responding to subpoenas and witness interview requests.

Diane has extensive experience advising medical staffs on credentialing standards for new applicants and reappointments.

Diane also assists hospitals in revising their medical staff bylaws to conform with modern best practices.
Complex Civil Litigation
Diane recently won a complete jury trial victory in California state court for a client whose former employee stole millions of dollars' worth of trade secrets before joining a major competitor in China. This case was named one of the Top 25 breach of contract verdicts in California in 2017 by Top Verdicts.

Diane represented a footwear company against state and federal claims alleging trade secret theft, patent infringement, breach of contract, and unfair competition, resulting in a favorable settlement.

Diane defended Chevron U.S.A. Inc. and Chevron Corp., in connection with claims filed by the City of Richmond related to a 2012 refinery fire in Richmond, California. Prior to trial, the case settled for a nominal amount in 2018.

Diane successfully defeated all federal claims brought against her client at the outset of the case for lack of personal jurisdiction and improper venue.

Diane defended a multinational energy company in AAA arbitration against a supplier alleging breach of contract.

Diane represented a California cannabis company against claims of breach of contract, fraud, and unjust enrichment.
International Arbitration
Diane represented a sovereign nation in two international arbitrations under UNCITRAL rules and a state-to-state arbitration at the Permanent Court of Arbitration in The Hague. 

Diane defended an international investor alleging expropriation under NAFTA and a Spanish distributor in an ICC arbitration with its U.S.-based supplier.    

Diane represented a telecommunications company alleging expropriation of assets by a sovereign state under NAFTA.

Diane successfully convinced the US Treasury Department's Office of Foreign Assets Control (OFAC) to remove a Zimbabwean corporation from the Specially Designated Nationals (SDN) and Blocked Persons list.

Diane won a complete victory for a pro bono client, when the United Nations Mechanism for International Criminal Tribunals (UN MICT) withdrew its allegation of contempt against a film production company screening its award-winning documentary, chronicling the first-ever prosecution of rape as a crime of war.
Publications & Presentations
Diane's recent publications and presentations include:
Upcoming:

"Whistleblower Lawsuits & Interminable Hearings: Protecting Peer Review in an Increasingly Litigious State," California Association for Medical Staff Services (CAMSS) 49th Annual Education Forum, San Francisco, May 28, 2020, link to brochure.

Upcoming: 

"Anti-SLAPP in Peer Review: The Evolution Continues," California Society for Healthcare Attorneys (CSHA) Spring Conference, Apr. 24, 2020, link to brochure.

Upcoming: 

"The Corrective Action Tool Box: What Options Do You Have?," Medical Staff Leaders and the Law Conference, San Francisco, Mar. 6, 2020, link to brochure.

Upcoming: 

"The Corrective Action Tool Box: What Options Do You Have?," Medical Staff Leaders and the Law Conference, Costa Mesa, Feb. 28, 2020, link to brochure.

"Federal Agency Sues Hospital Over Late Career Practitioner Policy," Feb. 14, 2020.

"Working Across Generations," Chief of Staff Boot Camp, Marina del Rey, Feb. 7, 2020.

"Update: California Court of Appeal Orders Publication of Natarajan v. Dignity Health," Dec. 9, 2019.

"Court of Appeal Rejects Bias Challenge to Peer Review Hearing Officer," Oct. 23, 2019.

"USC Gynecologist Accused of Sexual Abuse Surrenders Medical License," Sept. 10, 2019.

"The Anti-SLAPP Evolution Continues: California Supreme Court Confirms Anti-SLAPP Protection Can Apply to Retaliation and Discrimination Claims," Jul. 25, 2019.

"Teaming With Your Lawyers to Avoid Lawsuits: Strategies for Medical Staffs and Hospitals,"

Medical Staff Leaders and the Law 2019: San Francisco,

Mar. 1, 2019.

"Is It Reportable? HRSA Updates NPDB Guidebook for the First Time in Three Years," Nov. 8, 2018.

"Arbitration in California," Delos Dispute Resolution's Guide to Arbitration Places, 2018.

"Whistleblower Lawsuits and Peer Review," Medical Staff Leaders and the Law 2018: Costa Mesa, Feb. 2018.

"Making the Most of Prejudgment Writs of Attachment," Los Angeles Lawyer, September 2017.
Bar & Court Admissions

California Bar
Virginia Bar

Education

Stanford Law School

JD

,

2011

Brigham Young University

BA

,

magna cum laude

,

2008