Emily M. Leongini
Associate
Emily's practice draws from her extensive experience in food and drug law and regulatory policy.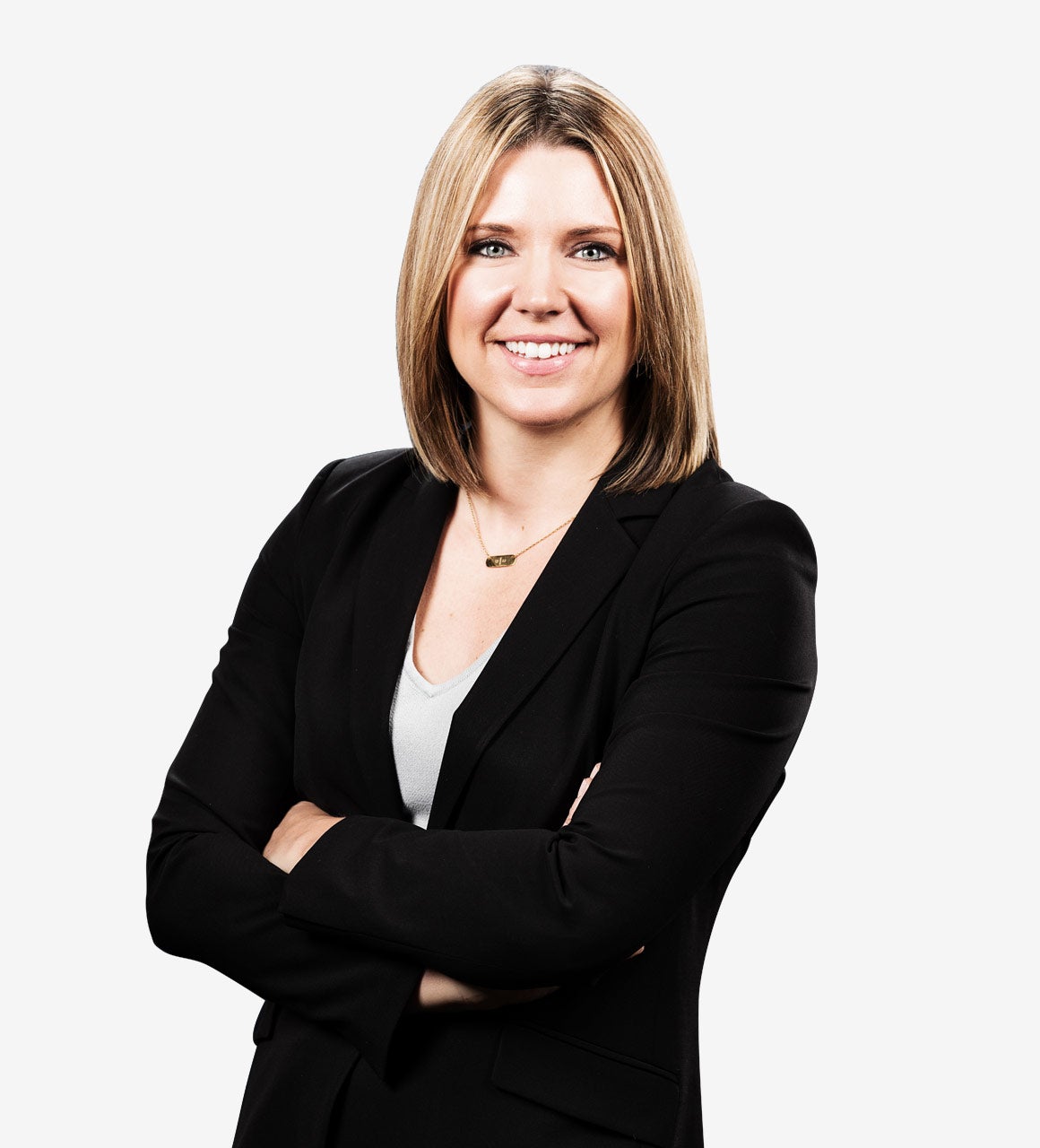 As a member of the firm's FDA Practice, Emily focuses her practice on a wide array of regulated products, including laws governing prescription, generic, and over-the-counter drugs, dietary supplements, foods, alcoholic beverages, and cannabis.
Client Work
Some of Emily's recent regulatory work includes: 
Medical Products
Reviewing proposed advertising, labeling, and promotional materials, including web and social media sites, for drug and device manufacturers.
Advising on adverse event reporting and pharmacovigilance compliance, field alert reports and the coordination of product recalls, including the development of crisis management programs and plans.
Helping clients understand regulatory issues involving the marketing, manufacturing, and importation of drugs and devices, including registration and listing, current good manufacturing practices, and supply chain management.  
Helping drug manufacturers to address 483 observations and recommendations made in FDA inspections, including developing corrective action plans and audits, and responding to FDA untitled and warning letters.
Conducting regulatory due diligence for drug and device companies seeking to acquire FDA-regulated products or companies that market FDA-regulated products.
Counseling clients on federal and state traceability and licensing requirements associated with drug distribution and manufacturing.
Foods and Dietary Supplements
Reviewing food and dietary supplement labeling for  structure/function claims and for compliance with FDA regulations and requirements, including Dietary Supplement Health and Education Act.
Advising food and "mixed-type" food facilities regarding compliance with the preventive controls requirements under the Food Safety Modernization Act.
Advising dietary supplement manufacturer regarding the status of medical and adult-use cannabis under state and federal law.
Advising international alcohol beverage and pet food manufacturers of FDA regulatory requirements for importation of their products into the US.
Drafting comments to FDA and USDA on behalf of food companies regarding proposed guidance and regulations.
Representing a food manufacturer in a class action suit brought under the Lanham Act and state unfair competition laws based on product advertising and promotional claims
Health Care and Litigation
Providing regulatory litigation support for False Claims Act cases against drug and device manufacturers.
Conducting an audit of a charitable patient assistance foundation to assess fraud and abuse risks and ensure compliance with its OIG advisory opinion. 
Previous Work
Prior to joining Arent Fox, Emily worked at the US Food and Drug Administration for nearly six years, most recently in the Office of Regulatory Affairs (ORA) where she formulated and analyzed policies on matters such as device and drug quality, drug supply chain security, and establishment inspections. Before joining ORA in 2012, Emily worked in the FDA's Office of Policy, Office of the Commissioner, and the Office of Compliance, Center for Drug Evaluation and Research. Before joining the FDA in 2009, she worked for a small litigation firm, focusing on matters of food safety and administrative law. While in law school, Emily served as a law clerk for the Office of Civil Rights in the US Department of Health and Human Services and the American Law Division of the Congressional Research Service.
Publications, Presentations & Recognitions
Emily writes frequently on food, drug, and cannabis topics. Her articles include:
Emily's speaking engagements include:
"Legal Issues Arising From COVID-19: Key Developments in Employment, Trade, Insurance, and the CARES Act," Arent Fox Webinar; April 21, 2020 (online)

"Legal Perspective: California

's Proposition 65 & Analysis of Current Litigation Trends,

" Q1 Productions Food Labeling: Evolving Regulatory Compliance Conference; February 11, 2020 (Alexandria, VA)

"Developing New Standards of Identity," Institute of Food Technologists Food Policy Impact Conference; February 11, 2020 (Washington, DC)

"

Trends in Animal Food Litigation,

"

 Food & Drug Law Institute (FDLI) Annual Conference; May 3, 2018 (Washington, DC)

"

Nutritional Labeling Challenges: Cutting Time to Market and Speeding Compliance Activities,

"

Q1 Productions Food Labeling Conference; January 29, 2018 (Arlington, VA)

"

FSMA's Foreign Supplier Verification Program and VQIP - Are You Ready?

"

American Association of Exporters and Importers (AAEI) Healthcare Industries Committee (HIC) and Regulated Industries Committee (RIC) Seminar; April 27, 2017 (Washington, DC)
Emily has also spoken on cannabis-related topics, including the following presentations:
"Legal & Regulatory Update: Recent Developments Affecting the Hemp and CBD Industries," Texas Hemp Convention; January 30, 2020 (Dallas, TX)

"

Beyond the High: A Global View on Brand Considerations for Cannabis,

"

2019 ABA-IPL Annual Meeting and Intellectual Property Law Conference; April 11, 2019 (Arlington, VA)

"

Emerging Regulatory Challenges & Considerations for Cannabis Promotional Products,

"

PPAI Product Responsibility Summit, September 18, 2018 (Alexandria, VA)
"Making Health Claims under FDA Scrutiny," National Cannabis Industry Association Cannabis Business Summit, July 25, 2018 (San Jose, CA)

"

Marijuana Technology for Medical Purposes,

"

International Bar Association World Life Sciences Conference; June 1, 2018 (Boston, MA)

"

Deep Dive: Regulations and Compliance Tips Tactics,

"

 Marijuana Business Conference; November 17, 2017 (Las Vegas, NV)

"

The Business of Hemp Forum: Legal & Regulatory Update,

"

 Marijuana Business Conference; November 14, 2017 (Las Vegas, NV)

"

The Other Feds: Worried about the DEA or the DOJ? What about the FDA, FTC, and Health Canada?

"

National Cannabis Bar Association (NCBA) Cannabis Law Institute; July 29, 2017 (Glendale, CO)

"

Regulation of Cannabis in FDA-Regulated Products,

"

Food & Drug Law Institute (FDLI); July 19, 2017 (Webinar)

"

The Perils of Rescheduling and FDA Regulation,

"

Marijuana Business Conference & Expo; May 18, 2017 (National Harbor, MD)

"

Regulation of Cannabis in FDA-Regulated Products,

"

Food & Drug Law Institute (FDLI) Annual Conference; May 5, 2017 (Washington, DC)
"What's FDA Got to Do With It? Understanding the Intersection of FDA Regulation and the Cannabis Industry," Cannabis World Business Congress & Expo; September 8, 2016 (Los Angeles, CA)
While in law school, Emily served as the associate executive editor of American University International Law Review.
Bar & Court Admissions

California Bar
District of Columbia Bar

Education

American University, Washington College of Law

JD

,

2007

University of Southern California

MPP

,

2004

University of Texas at Austin

BA

,

2000