Eric V. Figueroa
Attorney
Eric is an Attorney in the Intellectual Property Group.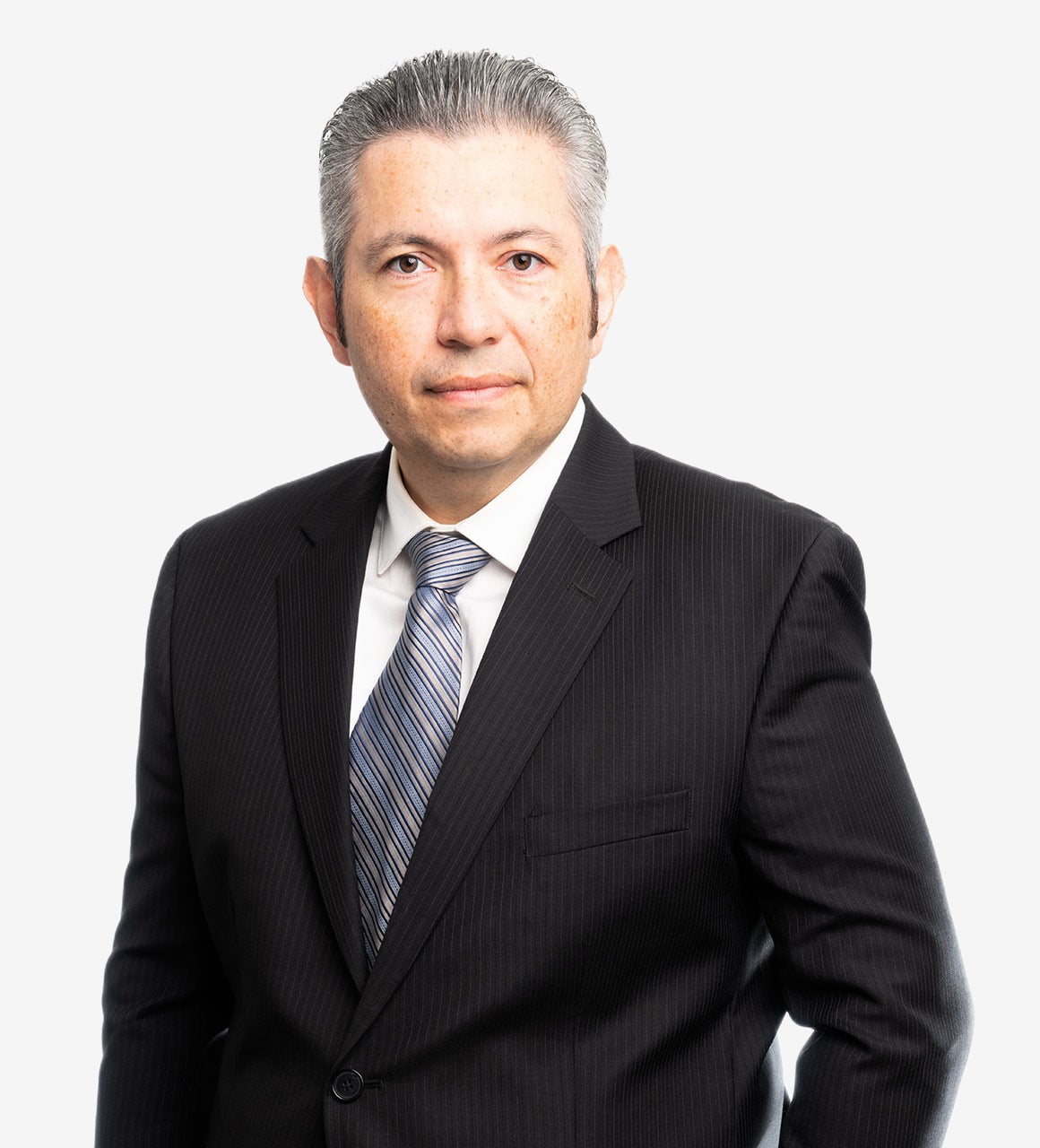 Eric has represented clients in all areas of intellectual property law and has extensive experience in US and foreign patent preparation and prosecution in a broad range of technologies including inventions in semiconductor fabrication, lasers, light emitting diode lighting solutions, solid-state devices, integrated circuits, wireless communications, sports-related devices, and mechanical technologies.
Previous Work
Prior to joining Arent Fox, Eric was an attorney at a boutique intellectual property firm.
Before becoming a lawyer, Eric worked at Nextel Communications as a RF Engineer for seven years. While at Nextel, Eric gained experience in wireless communication systems and was responsible for designing, optimizing, and extending the cellular network system throughout the Southern California area.
While attending UCLA, Eric worked as a student engineer at Hughes Space and Communications in El Segundo, CA in the communications satellite division. Eric gained experience in geostationary satellite communication systems and assisted payload engineers throughout the entire integration testing of communication satellite payloads.
Professional Activities
Eric is a member of Pro Visors and the Mexican American Bar Association.
While in law school, Eric served as the co-President of the Intellectual Property Law Society and was a part-time research assistant for Professor Michael Scott of Southwestern Law School.