Eugene A. Massey
Counsel
Gene Massey focuses on international energy transactions, with a concentration in the commercial and operational aspects of the liquefied natural gas (LNG) trade.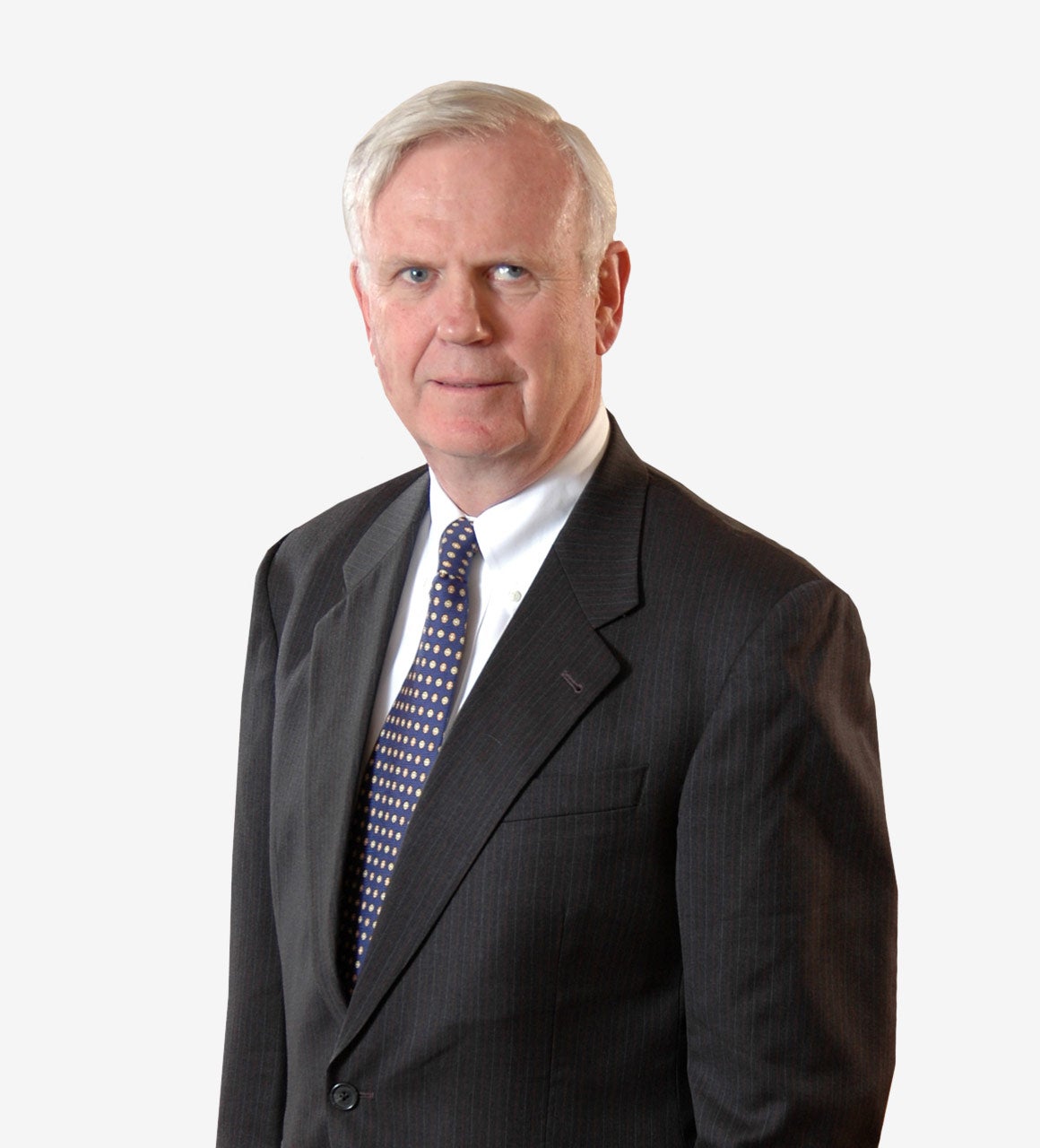 Gene joined Arent Fox in 1972 and was a partner in the firm's international practice since 1977. He retired from the firm in 2012 and currently acts as counsel.
Client Work
Gene has represented various parties in LNG sales and transportation agreements and has negotiated, drafted, and reviewed a wide range of legal documents relating to the constitution and financing of major LNG projects, including LNG-fueled electric power plants. Among the clients he has represented are Japanese electric and gas utilities, Japanese trading companies, Indian power producers and energy companies, international oil companies, United States-based participants in LNG import projects, and charterers of LNG ships.
In addition to his maritime and energy work, Gene has been actively engaged in international commercial transactions, including international sales, investment, and joint venture transactions and has experience in international litigation and arbitration.
International Arbitration
Gene has advised parties in connection with international arbitration proceedings and has acted as an arbitrator on a three-person panel considering a major dispute over the application of the price review clause in a long term LNG contract. He has participated in conferences focusing on the developing law and principles in the area of International arbitration, and is a member of the DC Bar International Dispute Resolution Committee and was approved as a neutral arbitrator by the American Arbitration Association/ International Centre for Dispute Resolution (AAA/ICDR).
Previous Work
Before joining Arent Fox, Gene spent five years as a lawyer for the US Department of State in the Office of the Legal Adviser. While at the State Department he worked on European political and military affairs and then handled the legislative and contract aspects of the US Foreign Assistance Program. He was counsel for the State Department office responsible for international maritime matters. In this capacity, he acted as the US representative to the legal committee of what is now known as International Maritime Organization (IMO), a specialized UN agency, and represented the US at international conferences considering pollution, multimodal transport, and codes of conduct.
Publications, Presentations & Recognitions
Gene has been a frequent speaker at international gas conferences and writes LNG related articles for journals with international circulation. He has led mock LNG sales contract negotiations at conferences of the Association of International Petroleum Negotiators and has organized workshops on LNG transportation arrangements under the auspices of the Gas Technology Institute. He has also organized a two-day course on LNG contracts, which is presented periodically under the auspices of Gas Technology Institute in the United States and at international venues. Gene is recognized in The International Who's Who of Oil and Gas Lawyers.
Life Beyond the Law
Gene has been active in the local community on many fronts, serving on the international projects committee of the Washington DC Rotary Club, as the chair of the Stone Ridge School (1994 –1998), as a chairman of the board of PeacePlayers International (an organization supporting basketball as a tool of communication and understanding in countries torn by strife – Northern Ireland, South Africa, Israel/West Bank, and Cyprus), and as chairman of the board of Natural Partners (an NGO attempting to assist local environmental preservation organizations in Latin America).
Bar & Court Admissions

Connecticut Bar
District of Columbia Bar

Supreme Court of the United States

Education

Harvard Law School

JD

,

1967

Fairfield University

AB

,

1964