Francisco Castro, Ph.D.*
Counsel
Francisco is Counsel in the firm's Intellectual Property practice.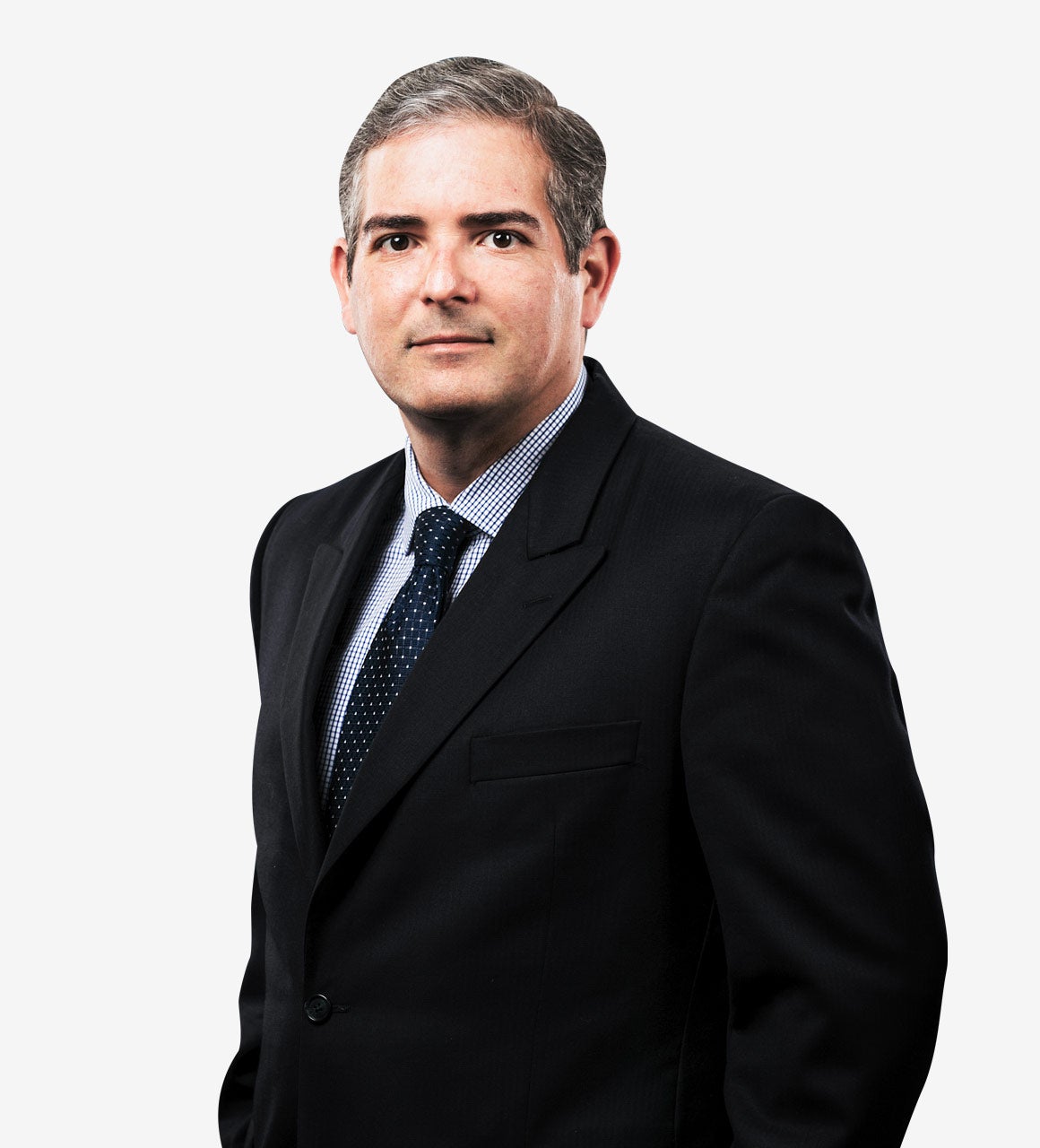 Dr. Castro's practice is focused on strategic patent counseling, including both domestic and international portfolio development. Dr. Castro has extensive experience assisting clients in the areas of multimedia technologies, wireless systems and devices, software, semiconductors, nanotechnology, photonics, and medical devices. In addition, Dr. Castro helps companies establish processes to effectively identify and manage intellectual property assets.
Dr. Castro is also co-leader of the firm's Emerging Companies Practice Group, where he helps guide startup and small companies on patent and other intellectual property matters.
*Not admitted in California. Admitted in Virginia and the District of Columbia. Practicing under the supervision of firm principals.
Previous Work
Prior to practicing law, Dr. Castro was a Principal Staff Research Engineer at Motorola Labs' DigitalDNA Systems Architecture Laboratory, where he led efforts to develop advanced architectures for advanced CMOS imagers with integrated processing. He was also a Member of the Technical Staff at Lucent Technologies, where he designed and tested hardware and embedded software for high-speed photonics networking systems.
Dr. Castro's graduate research focused on the design, fabrication, testing, and simulation of compound semiconductor devices for high-speed optical/microwave communications. His doctoral thesis is titled "Optical Absorption Mechanisms in Heterodimensional Photodetectors."
In addition to being the author or co-author of over 30 technical presentations and publications, Dr. Castro is also a named inventor in four US patents related to integrated circuits for image/video capture and processing.
Professional Activities
Francisco is an active member of the following professional groups:
American Intellectual Property Law Association (AIPLA)
Institute of Electrical and Electronics Engineers (IEEE)
Publications, Presentations & Recognitions
Francisco's recent presentations include:
"

Beyond AI, Blockchain, and 5G: New Areas of IP Growth,

" Silicon Valley Association of General Counsel All Hands Meeting, November 19, 2019, Santa Clara, CA
"Software and Business Method Patents After CLS Bank v. Alice," Arent Fox Emerging Companies Practice Group presentation at 1776, August 20, 2015, Washington, DC
"Intellectual Property: Assets and Liabilities," Angel Venture Forum, Entrepreneur Education Session, August 12, 2015, Washington, DC
"Intellectual Property: Assets and Liabilities," Angel Venture Forum, Entrepreneur Education Session, July 31, 2014, Washington, DC
"Intellectual Property Aspects of the Nanoinformatics 2020 Roadmap," Nanoinformatics 2011 Conference, Arlington, Virginia
Francisco's recent publications include:
"High-Speed High-Sensitivity Low Power Photodetector with Electron and Hole Charge Plasma," chapter in book "Photodetectors: Materials, Devices, and Applications," October 2015, First Edition
"The Blurring of Biotechnology and Semiconductor Technology," (interview), Electronics Products, July 2012
"The Blurring Line Between Semi and Bio,"  IP Law360, May 2012
"Is It Semi or Is It Bio?,"  Nanotechnology Now, May 2012
"The America Invents Act and Nanotechnology,"  Nanotechnology Law & Business, 2012
"An Overview of USPTO's Class 977 — Nanotechnology in 2010,"  Nanotechnology Law & Business, 2011
International

Bar & Court Admissions

District of Columbia Bar
Virginia Bar
US Patent and Trademark Office Bar

US District Court, Eastern District of Virginia
Supreme Court of the United States

Education

Drexel University

PhD

,

Electrical Engineering

Drexel University

MS

,

Electrical Engineering

Drexel University

BS

,

summa cum laude, Electrical Engineering

Chicago-Kent College of Law, Illinois Institute of Technology

JD

,

honors