Harsh P. Parikh
Associate
Harsh is an Associate in the firm's Health Care practice.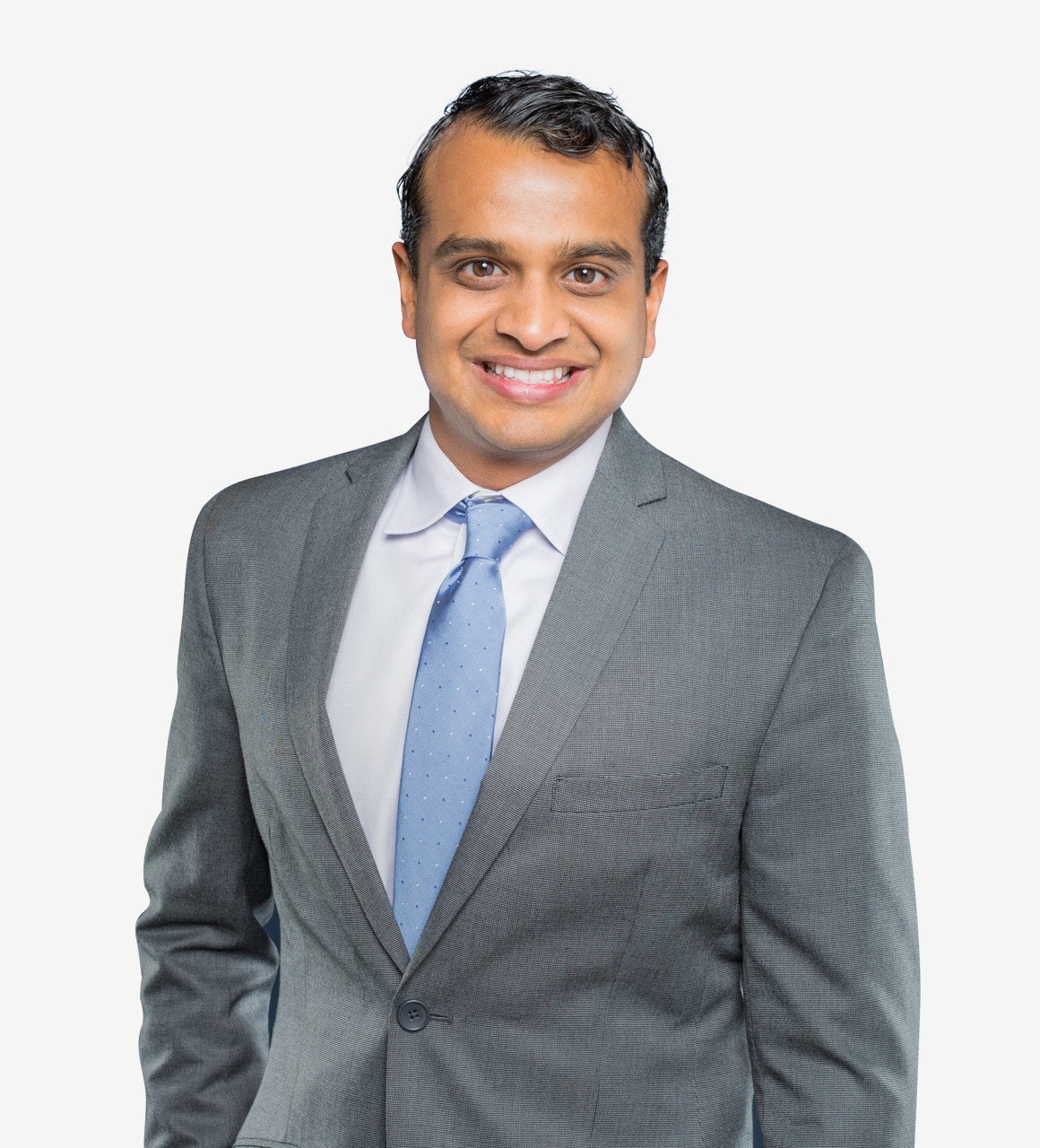 Harsh's practice includes representing and counseling clients in the health care industry in a wide range of regulatory, transactional, and litigation matters.
Client Work
Harsh represents individuals, businesses, institutional and public entity health care clients in all facets of litigation in state and federal courts, formal and informal disputes resolution methods including in arbitrations, and before administrative agencies. 
Harsh also counsels and guides clients in matters involving regulatory issues, including fraud and abuse compliance, licenses and permits, as well as False Claims Act internal and government investigations and enforcement actions. Harsh often serves as the health care regulatory counsel on a variety of transactions involving state and federal agencies, including the Center for Medicare and Medicaid (CMS), California Department Health Care Services (DHCS), California Department of Public Health (CDPH), and the California State Board of Pharmacy.
Harsh's representative matters include:
Fraud and Abuse Compliance
Assessing false claims act risk and coordinating a major health system's internal investigation of its billing practices and its voluntary self-disclosure to the Department of Health and Human Services, Office of the Inspector General.
Providing critical analysis and health care compliance advice on a variety of business arrangements involving health plans, physicians and other providers.
Health Care Transactions
Counseling in complex transactions involving sales and acquisitions of clinics, pharmacies and hospitals; to ensure smooth transition, review, analyze and coordinate regulatory change of ownership requirement for permits and licenses, including Medicare and Medi-Cal participation, California Board of Pharmacy permit, California Department of Public Health filings, and other regulatory licenses and permits.
Health Care Litigation and Enforcement
Litigating a series of dismissals in federal court on behalf of non-profit Medicare Advantage Organization against several out-of-network hospitals' claims for additional reimbursement for services rendered to Medicare beneficiaries.
Counseling specialty pharmacy in California state court action and related administrative appeal of the suspension of the pharmacy's enrollment in the Medi-Cal program which resulted in the California Department of Health Care Services decision to re-enroll the pharmacy as an authorized specialty pharmacy provider.
Previous Work
Prior to joining Arent Fox, Harsh was a health care associate in the Los Angeles Office of an international law firm. He also was an associate in the Orange County office of a major southwest law firm, where his practice was concentrated in commercial and administrative litigation.
Professional Activities
Harsh is on the Executive Committee of the Healthcare Law Section of the Los Angeles County Bar Association. He was also recently appointed to the joint LACBA-LACMA Committee on Biomedical Ethics for the 2018-2019 period.
In the past, Harsh has provided advice and public comments to proposed CMS regulations on behalf of the American Bar Association, Health Law Section. Harsh frequently authors blog posts and articles on emerging health care regulatory developments in California and around the country. He is a member and on the leadership board of the American Health Lawyers Association (AHLA).
Harsh is also active in the community. Harsh is currently the President of the South Asian Bar Association of Southern California (SABA) and serves as a member of SABA's Steering Committee. Harsh is also on the Inner City Law Center (ICLC)'s Pro Bono Council and works to expand ICLC's pro bono program and advocate for low-income clients lacking safe and affordable housing.
Publications, Presentations and Recognitions
Harsh was recently selected as a "Rising Star" Health Care Attorney by Super Lawyers Magazine. 
Harsh has been a featured speaker in a number of presentations around the country, including: 
"Disaster Preparedness and Response - What Your Clients Want You to Know," California Society for Healthcare Attorneys (CSHA) 2018 Fall Seminar, Los Angeles, CA, November 9, 2018
"The Future of False Claims and Qui Tam Enforcement: Significant Trends in 2018," The Knowledge Group webinar, October 16, 2018
"Healthcare Law: What Every Physician Needs to Know," American Association of Physicians of Indian Origin (AAPI) Winter Medical Conference, Las Vegas, NV, February 18, 2018
"Getting Heard: Working with the Updated Medicare Administrative Review Process" American Bar Association, Health Law Section (On-Demand CLE Webinar), November 30, 2017
"Health Reform, Medicare, and Medicaid Under the Trump Administration: What Should We Expect?" South Asian Bar Association 14th Annual Convention, Washington DC, July 13-16, 2017
"Medicare Preemption in Managed Care Litigation," California Association of Health Plan Legal and Regulatory Affairs Meeting, San Francisco, CA, May 17, 2017
"Practice Essentials for Aspiring and Young Physicians," American Association of Physicians of Indian Origin (AAPI) Winter Medical Conference, Las Vegas, NV, February 12, 2017
Harsh also frequently contributes to the Arent Fox health care blog, Health Care Counsel, as well as Arent Fox's "Friday Enforcement Wrap" as featured on the firm's Investigations Blog on regulatory developments and fraud and abuse issues relevant to the health care industry.
Harsh's published articles include:
"New Year Reset: The ACA's Status After a Pre-Christmas Surprise," Health Care Counsel, January 7, 2019
"A Pebble in the Pond? Potential Ripple of a Court Decision to Vacate the Medicare Part C/D 60-Day Overpayment Rule," Health Care Counsel; September 17, 2018
"Hospitals Beware: Medicare Electronic Health Records Incentive Payments to Hospitals are in the OIG's Crosshairs," Health Law 'In The News', July 28, 2017
"Report of $729M in Improper Electronic Health Record Incentive Payments From 2011 to 2014 Poses Risks  for Meaningful Use Program Participants," Health Law 'In The News', June 22, 2017
"Ninth Circuit Bars Providers from Enforcing ERISA Protections on ERISA Plan Administrators," American Health Lawyers Association Payers, Plans, and Managed Care Newsletter, April 7, 2017
"Unpacking Republican Proposals to Roll Back Obamacare," Los Angeles Daily Journal, December 12, 2016
"Republican Plans to Reform the ACA," San Francisco Daily Journal, December 12, 2016
"CMS Releases Final Rules on MACRA Quality Payment Program Implementation for 2017-Onward," Health Law 'In The News', October 19, 2016
"9th Circ. Closes More Doors On ACA Challenges," Law360, October 10, 2014
Bar & Court Admissions

Education

University of California, Los Angeles, School of Law

JD

University of California, Los Angeles

BA

,

Political Science and Sociology