Ismael Bautista, Jr.
Associate
Ismael represents domestic and international clients in several litigation areas.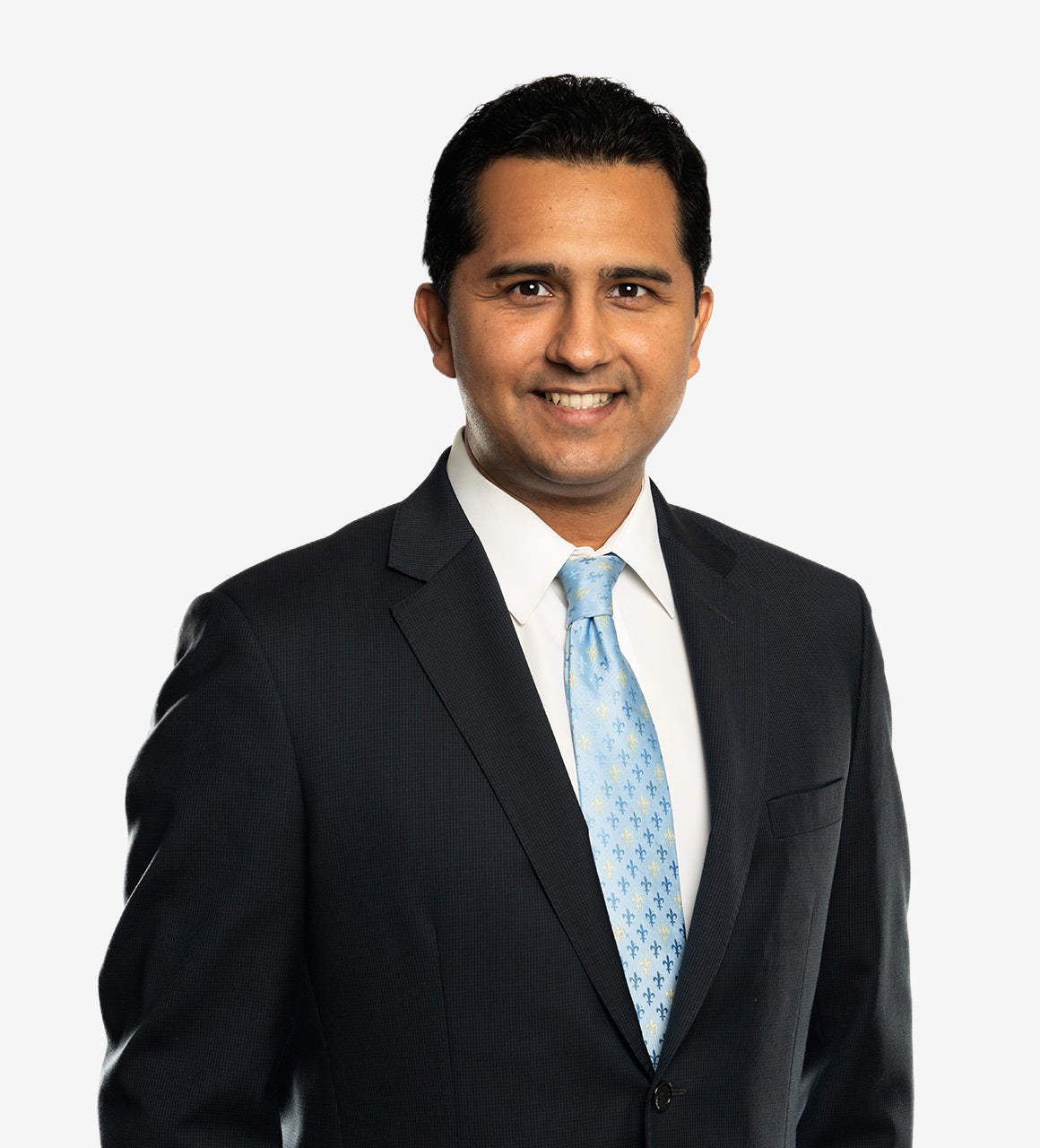 Ismael focuses on general business disputes, class action defense, copyright and trademark protection and prosecution, employment disputes, health care issues, media and entertainment, trust and conservatorship proceedings, and white collar criminal defense. He also advises corporate clients as outside general counsel on corporate, commercial, employment, entertainment, intellectual property, investigations, and real estate matters.
Client Work
Ismael's experience includes:
Advise clients in connection with media and entertainment matters, including negotiating endorsement and production-related agreements, intellectual property protection, and SAG-AFTRA compliance issues.
Secured a jury verdict in client's favor on claims for misappropriation of trade secrets, breach of contract, and breach of duty of loyalty against a former employee who stole company records before joining an overseas competitor. Judgment includes compensatory damages, costs, and punitive damages.

Successfully secured a judgment in Chinese client's favor over a multi-million dollar real property investment in Malibu, California.

Successfully reversed a default judgment for breach of contract against individual client entered several years prior, and then successfully dismissed client via Demurrer.

Secured dismissal in federal court on a Motion to Dismiss for Lack of Standing/Failure to Join Indispensable Party in a complaint alleging fraud, conversion, unjust enrichment, and accounting.
Successfully represented a Chinese maker of semiconductor materials used to manufacture chips for cell phones and other electronics in a breach of contract action.
Secured a judgment in favor of clients who sought a conservatorship for father's estate and undoing trust amendments where a sibling was found to have unduly influenced father into giving son more than $1 million and disinheriting other siblings.
Protected a client's property rights in a real estate transaction by filing a Motion to Quash Lis Pendens that was granted, and client proceeded to sell multi-million dollar residence.
Successfully represented a Danish marine fuel trader in a defective fuel action in San Francisco, California.
Successfully represented distributor of all-natural supplements in a class action involving allegations of violations of California's Unfair Business Practices Act and Consumer Legal Remedies Act.
Successfully dismissed health care providers and their principals in an action involving allegations of breach of contract and fraud.
Secured the dismissal of a complaint against a default servicing company filed under the California Unfair Business Practices Act.
Prevailed as sole trial counsel in a removal of a co-trustee involving a $9 million estate in Santa Barbara County.
Successfully negotiated a settlement on behalf of a renowned Mexican composer who sued an international Mexican American artist for copyright infringement (Julian Garza v. Jenni Rivera et al., U.S.D.C. Case No. 2:09-cv-06866 (Cal. C.D. 2009)).
Represent both individual and corporate clients in matters involving copyright and trademark infringement allegations.
Assist foreign clients with their trademark application needs in the US.
Represent individual and corporate clients in connection with allegations of healthcare fraud and False Claims Act.
Negotiate settlements for insurers and insureds involving coverage disputes.
Previous Work
Prior to joining Arent Fox, Ismael was an associate in the Los Angeles office of a prestigious national firm as well as an associate in a general business litigation firm based in Los Angeles. He also served as a law clerk for a California litigation firm and the Los Angeles City Attorney's Office. 
Professional Activities
Ismael is an active Past Chair of the Los Angeles County Bar Association's International Law Section. He is also a member of the American Bar Association, the Los Angeles County Bar Association, and the Hispanic National Bar Association. Since college, Ismael has been an active member of the USC Latino Alumni Association, where he served as the Secretary and is the current Vice Chair.
Publications, Presentations & Recognitions
Ismael's published articles and speaking engagements include:
"Protecting Your Data Through the Seven Seas," Los Angeles County Bar Association's International Law Section, January 11, 2018
"Careers in International Law," State Bar of California's Section of International Law, Los Angeles County Bar Association's International Law Section, and Whittier Law School, March 15, 2016
"Business and Legal Strategies for Trading with Indonesia & Malaysia," Port of Los Angeles, Los Angeles County Bar Association, Los Angeles Chamber of Commerce, October 16, 2015

"2015 LegalPorts Conference,"

Cal. State Univ. at Long Beach, Los Angeles County Bar Association, Port of Long Beach, Port of Los Angeles

, March 19, 2015

"Copyright Law 101: Protecting Your Portfolio,"

Riverside City College

, March 18, 2015

"Avoiding Legal Pitfalls During School and After Graduation,"

University of Southern California

, November 24, 2014

"Shareholder Activism in the United States: Is the Juice Worth the Squeeze?" Association Internationale Des Jeunes Avocats (International Association of Young Lawyers) Half-Year Conference, November 21, 2013
"2013 LegalPorts Conference," Port of Los Angeles, Los Angeles County Bar Association, Long Beach Bar Association & Keesal, Young & Logan, September 26, 2013
"SLAPP: Malpractice Coverage Impacted Increasingly by Recent Decisions," Insurance Advocate, May 21, 2012

"Careers in International Law,"

American Bar Association Section of International Law, Los Angeles County Bar Association International Law Section, and Southwestern School of Law,

March 8, 2012

"Corporate and Board Member Liability: Developments in the Post-Enron and Sarbanes-Oxley Environment," LACBA, May 7, 2009
While attending law school, Ismael was a managing editor for the Chicano-Latino Law Review.
Life Beyond the Law
Ismael lived seven years in Mexico where he completed his elementary school education. In college, he interned for Congresswoman Lucille Roybal-Allard via the Congressional Hispanic Caucus Institute and served as the Latino Honor Society President at USC. Ismael is fluent in Spanish. His hobbies include soccer, nonfiction and ancient history/military history books, wine tasting, reading/writing poetry in Spanish, and collecting World War II airplane models.
International

Bar & Court Admissions

US District Court, Central District of California
US District Court, Eastern District of California
US District Court, Northern District of California
US District Court, Southern District of California
US Court of Appeals, 9th Circuit

Education

University of California, Los Angeles, School of Law

JD

,

2007

University of Southern California

BA

,

cum laude

,

2003