James R. Davis,
II
Partner
Jim focuses his practice on managing global trademark portfolios and protecting his clients' intellectual property from infringement on the Internet and in the international marketplace.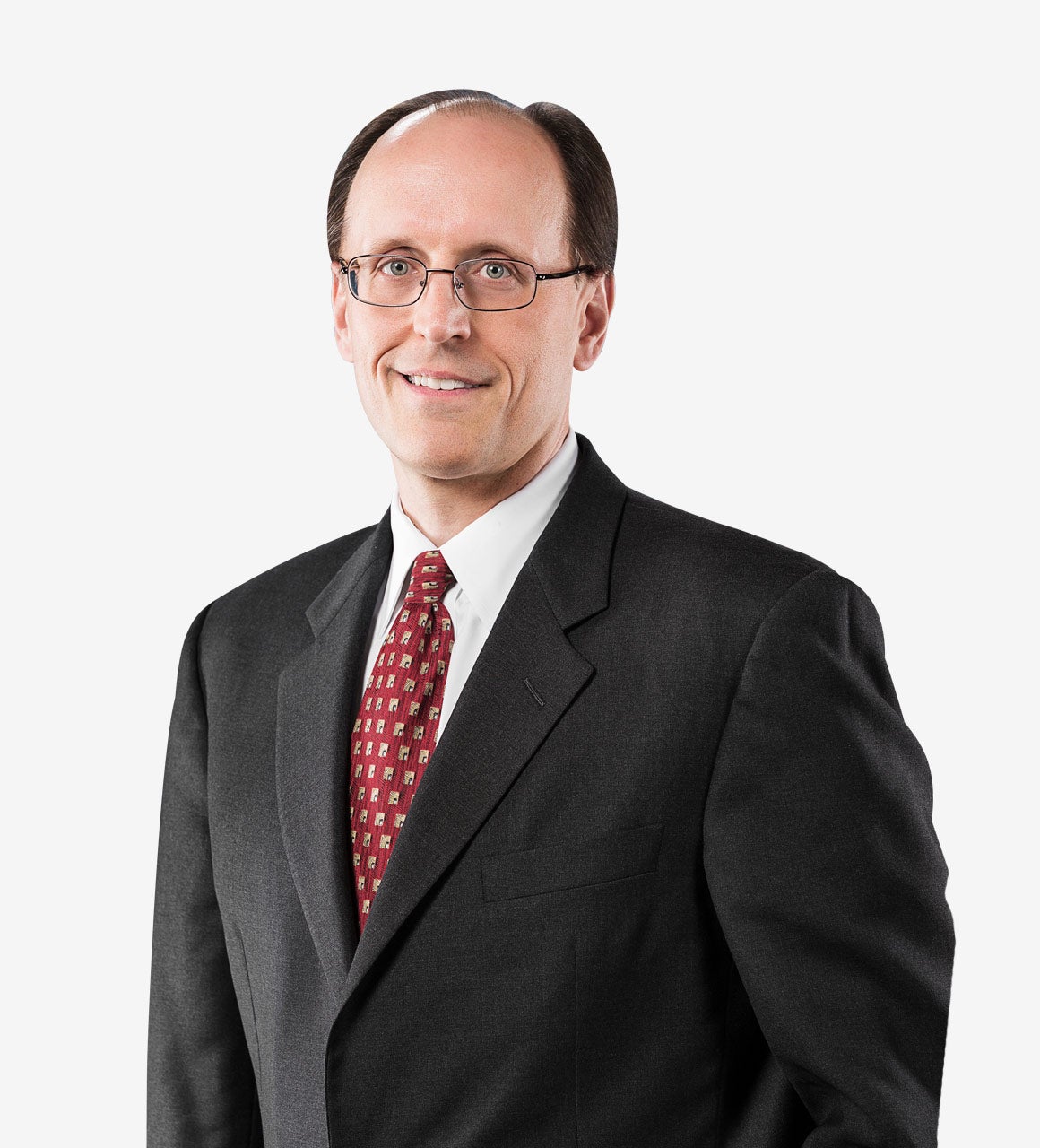 Jim has extensive experience with legal issues related to anti-counterfeiting and Internet law, and he actively monitors current legislative developments in those areas. He also spends a significant amount of time prosecuting international trademark portfolios and protecting and policing his clients' marks.
Client Work
Jim represents leading domestic and international companies in such fields as manufacturing, tools, entertainment, publishing, Internet services, telecommunications, hotel services, and software. He has represented clients in hundreds of adversarial proceedings, including federal lawsuits, T.T.A.B. disputes and ICANN's Uniform Domain Name Dispute Resolution Policy ("UDRP"). Particular cases of note are America Online, Inc. v. AOL.org, 259 F. Supp.2d 449 (E.D. Va. 2003); America Online Latino v. America Online, Inc., 250 F. Supp.2d 351 (S.D.N.Y. 2003); and Miguel Torres, S.A. v. Bodegas Muga, S.A., 176 Fed. Appx. 124 (Fed. Cir. 2006). Jim also drafts intellectual property licensing agreements and assists clients in selecting, registering, and protecting marks. In addition, he counsels clients in various areas of trademark, copyright, advertising, and unfair competition law.
Previous Work
Prior to joining Arent Fox, Jim received his MBA and worked as a financial analyst with NVR, Inc.
Professional Activities
Jim is on Council for the American Bar Association, Intellectual Property Law Section.  He previously served as Special Advisor to the ABA IPL Section's Division II – Trademarks and Unfair Competition. He is the former Chair of that Division and has served as the ABA-IPL Section's Liaison to ICANN's Intellectual Property Constituency. He also chaired the ABA IPL Section's Committee on Trademarks and the Internet. Jim has served on the Intellectual Property Owners Association's Counterfeiting and Piracy Committee. As an adjunct professor of law, Jim taught intellectual property classes at George Mason University School of Law and lectured at American University.
Publications, Presentations & Recognitions
Jim has been recognized as one of the leading intellectual property attorneys each year from 2012 through 2021 by The Best Lawyers in America, and 2015 through 2020 by the World Trademark Review 1000 – The World's Leading Trademark Professionals.
Jim's speaking engagements include:
Commentator: "Scholarship Symposium: Towards a More Coherent Doctrine of Trademark Genericism and Functionality: Focusing on Competition," ABA IPL Section's Spring Conference (Bethesda, MD)
"Online IP Enforcement and the New gTLDs," Association of Corporate Counsel, National Capital Region (Tysons Corner, VA)
Moderator: "What's Going On? A Summary of Hot IP Topics: From Case Law Summaries to the New gTLDs to Google Adwords Litigation and Everything In Between," ABA IPL Section's Spring Conference, (Arlington, VA)
"Protecting Your Brand on the Web and in Social Media — The New Generic Top Level Domains and Their Implementation." The Osgoode Hall Law School, York University (Toronto, Canada)
Moderator: "The New gTLDs: What Trademark Owners and Their Attorneys Need to Know," ABA IPL Section's Spring Conference (Arlington, VA)
"Arbitration and Mediation for International Intellectual Property Disputes — An Emphasis on Domain Names and the UDRP." Presented by WIPO, the ABA Section of Intellectual Property Law, and the International Intellectual Property Society (New York, NY)
"Google AdWords: The Current State of the Law in the U.S. and Internationally." ABA IPL Section's Spring Conference (Arlington, VA)
Jim is frequently quoted and published on recent developments in trademark and Internet law. His cases and work have been profiled in The Washington Post, Bisnow, Bloomberg, World Trademark Review, LexisNexis, and other publications. His articles include "Tenth Circuit Rules on Keyword Advertising in 1-800-Contacts Case," "Courts Still Sorting Out Issues on Keyword-Triggered Search Engine Advertising," and "Proposed Amendments to the National Arbitration Forum's Supplemental Rules Governing Domain Name Disputes."
In 2017, 2018, 2019, and 2020 Jim co-authored the US chapter of the International Comparative Legal Guide to Trade Marks.
International

Bar & Court Admissions

District of Columbia Bar
Virginia Bar

US District Court, Eastern District of Virginia

Education

University of Kansas School of Law

JD

,

1998

James Madison University

MBA

,

1992

James Madison University

,

BBA

,

1990