James R. Ravitz
Life Sciences Group Leader
Jamie is a member in the life sciences and advertising groups, with a well-rounded practice focused on food and drug law, health care, consumer product safety, and advertising.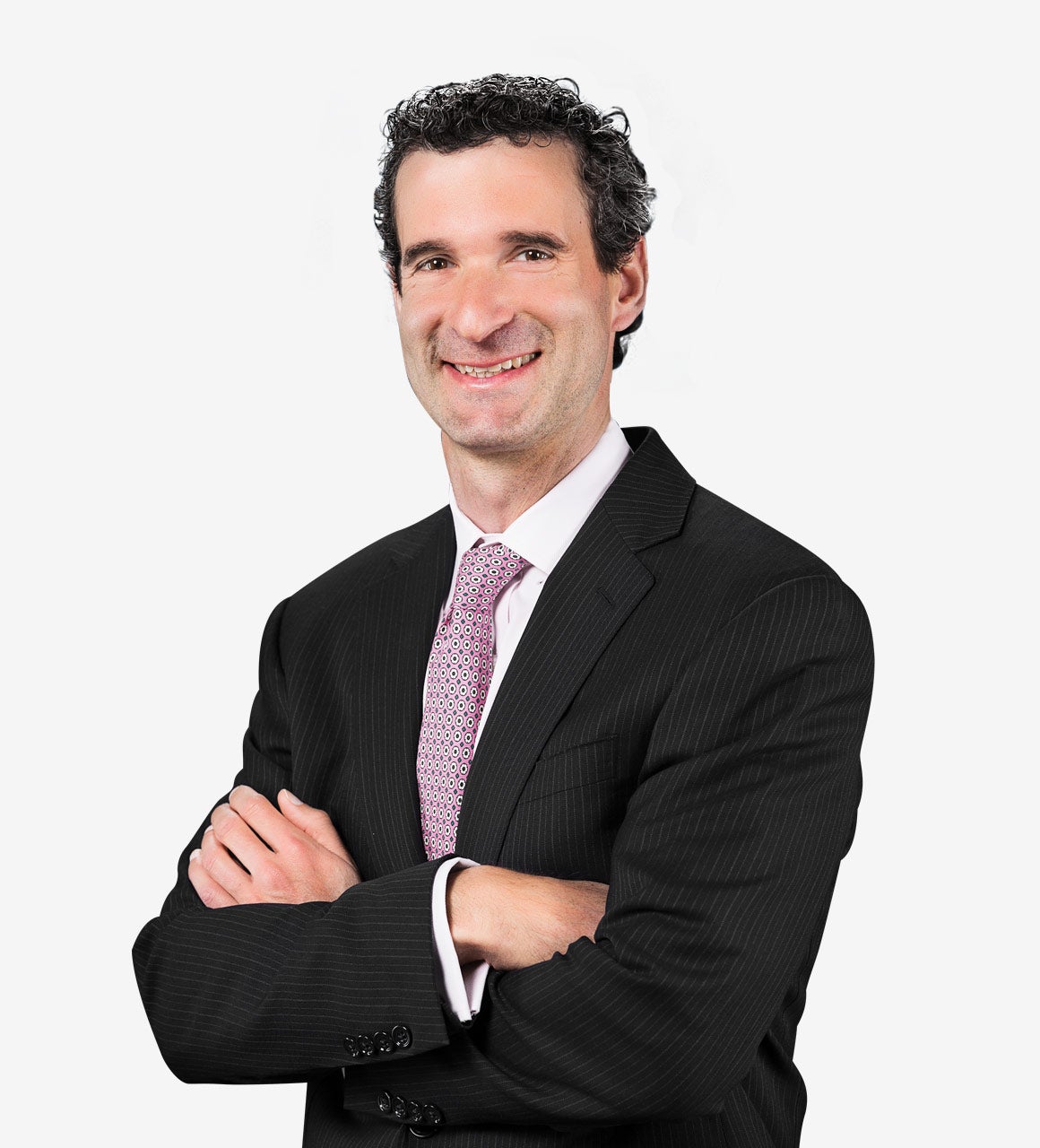 He serves as vice chair of the firm's consumer product safety committee. Jamie's FDA practice assists clients in navigating regulatory requirements impacting medical device combination products and medical technologies. He also helps clients through all regulatory phases of the approval, manufacture, marketing and retail process.
Client Work
Jamie represents manufacturers and distributors in obtaining approval to market medical devices, drugs, biologics, food, dietary supplements, and cosmetic products. Additionally, he counsels on all aspects of the marketing of such products, including labeling, advertising, manufacturing, and distribution. Jamie's Food and Drug Administration (FDA) practice focuses on assisting companies with the development of FDA regulatory pathways for novel medical technologies and device combination products (device/drug and device/biologic). In addition, he assists clients with the preparation of marketing applications (PMA and 510(k)), requests for designation, and pre-Investigational Device Exemption (IDE) applications. He further counsels on post-approval/clearance issues such as product advertising, adverse event reporting, recalls, and QSR compliance. He also advises clients on matters related to Medicare reimbursement of products regulated by the FDA.
Jamie further counsels clients on their advertising, marketing, and promotional efforts. He reviews corporate advertising and marketing initiatives for federal and state legal compliance and to minimize potential liability. Jamie has represented clients in advertising disputes before the National Advertising Division of the Better Business Bureau.
Jamie also advises national retailers and manufacturers with consumer product safety issues. He counsels clients before the Consumer Product Safety Commission on compliance issues and product recalls, and he has participated in numerous product recalls. He frequently advises clients on US and international labeling and other regulatory requirements. Jamie has extensive experience advising clients on labeling and advertising for products that are subject to FDA and/or Federal Trade Commission (FTC) jurisdiction.
Publications, Presentations & Recognitions
Publications
Jamie is on the Editorial Advisory Boards of BNA, Inc. – Medical Device Law & Industry, Medical Product Outsourcing, and FDANews Devices and Diagnostics Newsletter. Jamie has been a longstanding columnist for Medical Product Outsourcing, a trade journal dedicated to the growing trend of medical device and in-vitro diagnostic products, and has written several articles, including:
"Companies Marketing CBD Products Be Warned: FDA Is Watching," Law360, December 5, 2017
"Capturing Postmarket Benefits in Device Compliance and Enforcement," Food & Drug Law Institute's FDLI Update, December 2017
"23andMe Green Light is a Shift for FDA," Daily Journal; April 2017
"How Will Real World Evidence Affect Off-Label Communications and FDA?," Bloomberg Law Medical Devices Law & Industry Report, April 2017
"Cannabis Industry Standards: ASTM May Fill The Vacuum," Law360, March 2017
"FDA Regulation of HCT/Ps: What Wound Care Practitioners Need to Know," Today's Wound Clinic, December 2016
"Analysis & Perspective – Critical Issues for FDA and CMS Postmarket Device Regulation," BNA, Inc. – Medical Device Law & Industry, July 2006
"The Foreign Corrupt Practices Act Takes Aim at Medical Devices," Washington Legal Foundation, October 24, 2008
"Promoting Medical Devices Prior to FDA Approval or Clearance," Medical Product Outsourcing, November/December 2006
"FDA's Latest Initiative Focuses on Improving Device Review Times;" Medical Product Outsourcing, September 2006
"Challenging Competitive Claims – You Have Options;" Medical Product Outsourcing, June 2006
"FDA Focuses on Improving Medical Device Safety;" Medical Product Outsourcing, April 2006
"Medical Device Direct-to-Consumer Advertising – Will FDA Tighten the Reins?" Medical Product Outsourcing, January/February 2006
"Collaboration Between CMS and FDA Would Alter Post-market Surveillance;" Medical Product Outsourcing, September 2005
"When the FDA Comes to Your Door: Proper Management of FDA Inspections;" Medical Product Outsourcing, June 2005
"Necessary Questions: Due Diligence Insights for Medical Device Company Deals;" Medical Product Outsourcing, April 2005
"Path Cleared for Growth in Generic Class III Device Market;" Medical Product Outsourcing, January/February 2005
Jamie has been quoted in the following publications:
"Dannon's DanActive and Activia Not Immune to Health Claim Scrutiny," The Tan Sheet, September 28, 2009 (Vol. 17, No. 39), p. 14
"CTFA Steps Up Industry Self-Regulation With Consumer Commitment Code," The Rose Sheet, February 2007
"New Process to Nationalize Local Coverage Decision Raises Concern," The Gray Sheet, July 2006
"California Marketing Law Lacks Enforcement Muscle," FDA Advertising and Promotion, August 2005
"Push to Speed Medical Device Approvals Gets Under Way," Washington Business Journal, August 2003
Presentations
Jamie's presentations and speaking engagements include:
National Association of Manufacturers 2019 Legal and Regulatory Policy Speaker Series: FDA and Hemp, Washington, DC, March 7, 2019

"

Where Virtual Reality and Regulators Meet

–

The Challenges Posed by VR Products,

"

Virtual Reality and Healthcare Symposium, Boston, MA, March 5, 2018

"

Medical Device Promotion and Advertising: Case Studies,

"

 FDLI Advertising and Promotion Conference, Washington, DC, September 25, 2017
Moderator,

"

New Breakthroughs and the Regulatory Pathway for Personalized Medicine,

"

Arent Fox Policy Forum, Washington, DC, September 18, 2017

"

Use of Virtual Reality as a Device for Pain Intervention,

"

 International Conference on Disability, Virtual Reality and Associated Technologies (ICDVRAT), Los Angeles, CA, September 19, 2016

"

Failure Analysis, Product Recalls, and Liability: Measures to Help Prevent the FDA From Knocking on Your Door,

"

Webinar with Exponent Engineering and Scientific Consulting, January 22, 2015
"Policy & Regulatory Environments: A Mobile Perspective," mHealth Summit, National Harbor, MD, December 2012
"Understanding Clinical Trials & investigational Device Exemption (IDE)," American Conference Institute FDA Boot Camp, Chicago, IL, October 2012
"Compliance Issues on Interactions between Industry and Physicians," Diabetic Limb Salvage (DLS) Conference,  Bethesda, MD, October 2012
"Considerations for Maintaining Legal Compliance for Healthcare Practitioners," American Podiatric Medical Association Conference, Washington, DC, August 2012
"Important Considerations For Avoiding Off-Label Promotions," FDANews Webinar, July 2012
"Navigating Medical Products & Supplies Companies' Legal & Regulatory Hurdles – How to Identify & Manage Regulatory Issues, & Deal with State & Federal Authorities," The Capital Roundtable: Private Equity Investing in Medical Products & Supplies Companies, New York, NY, June 2012
"Understanding Clinical Trials and the Investigational Device Exemption (IDE)," FDA Boot Camp Devices Edition, Chicago, IL, October 2011
"Legal Compliance for Healthcare Providers," Diabetic Limb Salvage Conference, Washington, DC, September, 2011
"Legal Compliance – Interactions with Industry and Why it Matters," Webinar for PRESENT e-Learning Systems, August 2011
"Navigating Medical Products & Supplies Companies' Legal & Regulatory Hurdles – How to Identify & Manage Regulatory Issues, & Deal with State & Federal Authorities," Capital Roundtable Conference: Private Equity Investing in Medical Products & Supplies Companies – Capturing Opportunities with the Wind at your Back, June 2011
"Update – Proposed Changes to the 510(k) Process," Thompson Interactive Webinar, March 2011
"FDA's Proposed Changes to the 510(k) Process," FDANews Webinar, September 2010
"Exploring the Relationship Between the FDA Approval and CMS Payment Processes," American Conference Institute Medical Device Pricing & Reimbursement Conference, June 2010
"Policy Changes Affecting Regulatory Affairs Compliance," Orthopedic Device and Technology Annual Symposium, October 2009
"Prescription and Over-the-Counter Drugs and Common Household Products: Complying with the CPSIA," CBI Webinar, January 2009
"A Strategic Overview of CMS Reimbursement for Medical Devices," AdvaMed Annual Meeting, November 2008
"Current Legal and Regulatory Issues Facing Cosmetics and Cosmeceutical Companies," Society of Cosmetic Chemists, August 2006
"What Lies Ahead?: Critical Post Market Issues Facing Medical Technology Companies," Medical Device Manufacturers Association's Annual Meeting, June 2006
"Are Cosmeceuticals Cosmetics or Drugs," Cosmeceuticals Summit, March 2006
"Making Sense of Ever-Changing Legislation & Regulations: Knowing the Intricacies of a Competitive Market," Medical Product Outsourcing Summit, September 2005
"Expediting Medical Device Premarket Approval," AdvaMed Emerging Growth Company Conference, June 2004
Bar & Court Admissions

District of Columbia Bar
Illinois Bar

Education

Boston University School of Law

JD

,

1998

Brandeis University

BA

,

1993