Jennifer O'Sullivan
Partner
Jennifer is a trusted advisor to sports leagues, teams, and media and technology companies.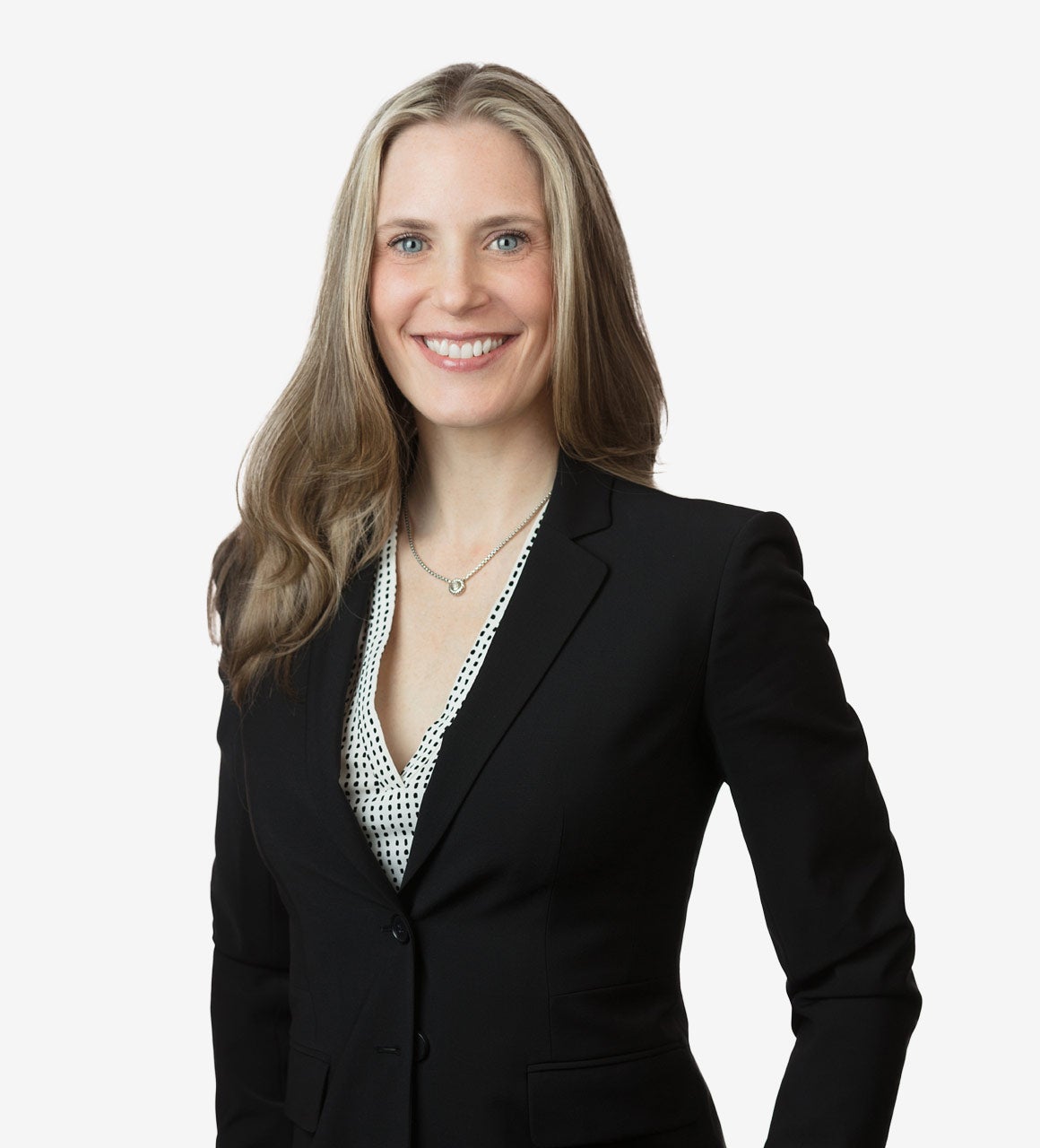 Jennifer specializes in the representation of professional sports leagues, teams, media and technology companies, investors, promoters, hospitality companies and sports, entertainment, and lifestyle agencies. Jennifer counsels sports and entertainment clients on issues ranging from mergers and acquisitions and other transactions to sponsorships, advertising, media matters, league formations and restructurings, and all forms of commercial agreements, including licensing, merchandising and promotional agreements, venue, vendor, and other special events agreements.
Previous Work
Prior to joining Arent Fox, Jennifer was a partner at a boutique firm where she was head of the firm's Sports and Entertainment Practice Group. She also served as General Counsel of RSE Ventures, LLC, a sports and entertainment venture company and was previously the Commissioner & CEO of Women's Professional Soccer (WPS), the highest level women's professional soccer league in North America.  

In addition to stints with two prominent law firms, Jennifer has also held positions at the Arena Football League, NFL, and the Interpublic Group of Companies (IPG), where she worked with various IPG agencies including Octagon, its global sports, entertainment and lifestyle marketing agency.
Professional Activities
Sports Lawyers Association
Former member of the Board of Directors of Women in Sports and Events (WISE)
Association of the City Bar of New York
Publications, Presentations & Recognitions
Jennifer has been recognized as a leading sports attorney in the Legal 500. She also speaks frequently on the latest sports law issues at a variety of top industry conferences.
A list of her representative speaking engagements is below:
LawInSport Football Law Conference, "Sponsorship Brand protection: Developing a brand protection strategy, including how GDPR, betting regulation is impacting on sponsorship," May 22, 2019 (London, UK)
2019 Sports Lawyers Association Annual Conference, "Legal Issues for Start-up Leagues", May 17, 2019 (Phoenix, AZ)
Betting on Sports America Conference, "Treading A Minefield? Legal Risks & Opportunities Surrounding Betting Sponsorship," April 23, 2019 (Secaucus, NJ)
ASIPI Sports Law Conference, "Giving Brands a Kick: The Growth of Soccer in the US and the Factors Driving Corporate Sponsorship in the Beautiful Game" and "The Rise of Women in Sports", April 12, 2019 (New York, NY)
Sports Law CLE Spring Series, "Sports Gambling, Fantasy Sports & Esports — The New Frontiers: Minimizing Risk/Maximizing Opportunities," March 27, 2019 (New York, NY)

Celesq Webcast, "What the Supreme Court's Murphy v. NCAA Decision Means for Fantasy Sports," January 30, 2019

Fantasy Sports Trade Association Winter Conference, "Flag on the Play – 'Off Sides': Where is the Line of Scrimmage?", January 22, 2019

Law In Sport Conference, "Brand Protection: How Do Sports Brands Adapt and Meet Challenges in Today's Rapidly Changing Digital Economy?", September 2017 (London, England)

Sports Lawyers' Association Conference, "Women's Emerging Sports Leagues," May 2016 (Los Angeles, CA)

UIA, "Leagues and Federations: The Governance of Sports," March 2016 (Miami, FL)

Sports Business Journal Game Changers "Career Building for Today's Sports Executive," September 2015 (New York, NY)

19th Annual Fordham Sports Law Symposium, "Politics Imitating Sports, or Sports Imitating Politics: An Analysis of Women's Issues in Sports & Society," April 2015 (New York, NY)
3rd Annual Cardozo Sports Law Symposium, "Major League, Back to the Minors: Exploring the World of Minor League Sports," March 2015 (New York, NY)

Soccerex Americas Forum, "Sports Tourism, the New Shop Window," October 2014 (Barbados)

New Jersey Soccer Association Centennial Gala, Keynote Speech on the "History of Women's Soccer in New Jersey," November 2013 (Woodland Park, NJ)

Dedication to Community, "Empowering Your Entrepreneurial Spirit," October 2012 (St. John's University)

Dedication to Community, "Harnessing the Entrepreneurial Spirit-Pathway to Empowerment," April 2012 (Seton Hall University)

Sports Lawyers Association Conference, "Breaking into the Sports Industry," May 2010 (Phoenix, AZ) 
Publications:
Co-author, "The evolution of digital media strategies in Major League sports and the legal issues they raise," LawInSport, January 7, 2019
Co-author, "Daniels v. Fan Duel - Another freedom of speech win for the fantasy sports industry," LawInSport, December 14, 2018
Co-author, "What the Supreme Court's Murphy v. NCAA Decision Means for Fantasy Sports," LawInSport, August 10, 2018
"MLS Season Kicks Off After CBA Deal With Players' Union," World Sports Law Report, March 2015
Life Beyond the Law
Jennifer and her husband are the proud parents of three active children.  When she's not attending live sporting events (both client or kid related), Jennifer's other personal interests include yoga, reading, cooking and spending time with her family.
Bar & Court Admissions

US District Court, Southern District of New York

Education

Columbus School of Law at The Catholic University of America

JD

University of Richmond

BA