Justin A. Kesselman
Associate
Justin is an Associate in the firm's Complex Litigation and Bankruptcy & Financial Restructuring groups.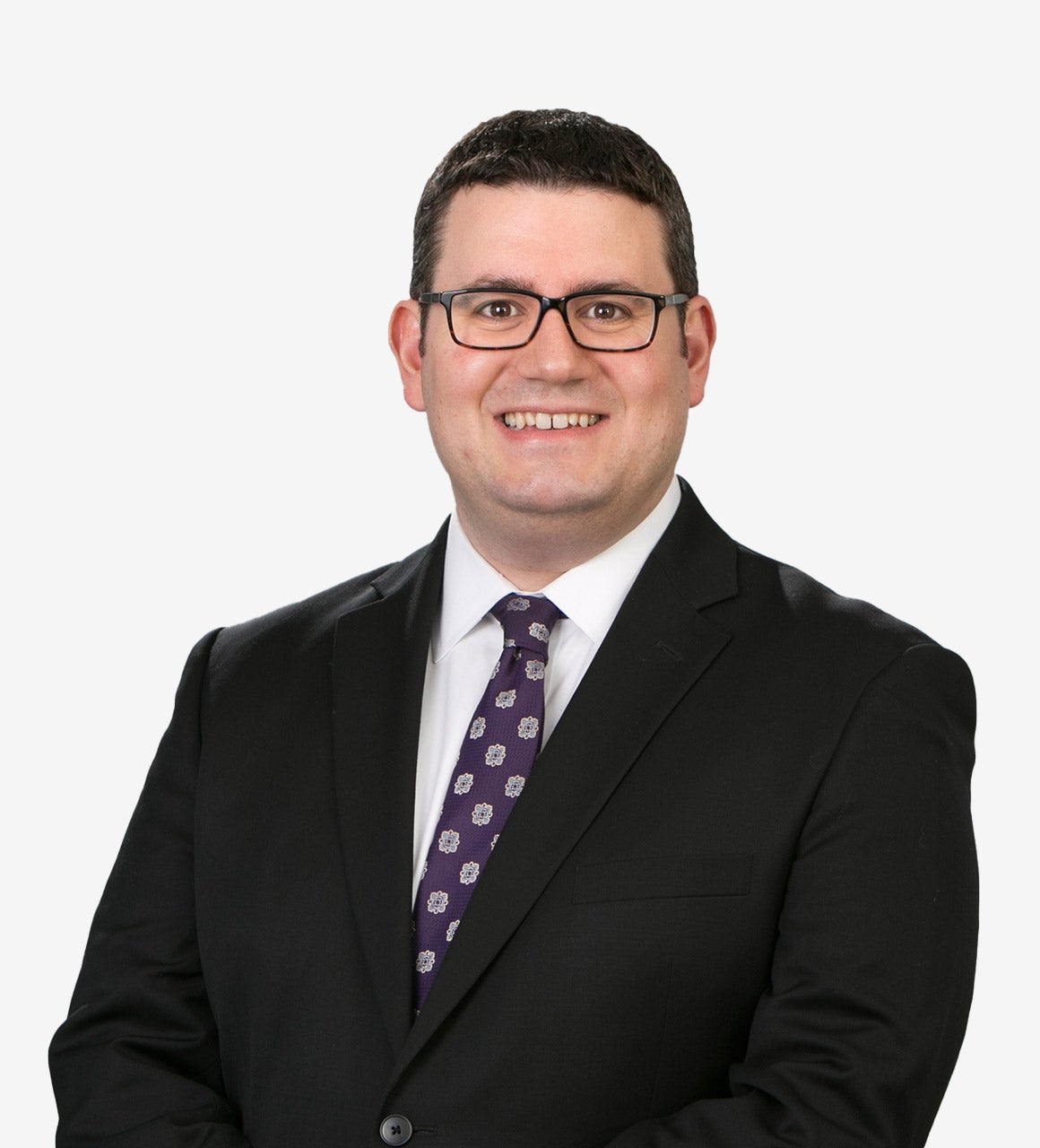 Offices

Phone

Email

Social
Justin has extensive experience handling business bankruptcies, financial restructurings, out-of-court insolvency strategies, and commercial litigation. He has represented trustees, unsecured creditor committees, secured lenders, landlords, debtors, and assignees in a wide range of distressed situations, including complex reorganizations, liquidations of diverse asset portfolios, avoidance actions, and assignments for the benefit of creditors. Justin is also a well-versed litigator skilled in counseling clients and resolving disputes over commercial transactions, partnership issues, fraud, fiduciary duties, trade secrets, restrictive covenants, and other issues facing businesses and business owners.
Justin maintains an active pro bono practice representing attorneys who are unable to afford counsel in disciplinary proceedings before the Massachusetts Board of Bar Overseers.
Justin previously served as a law clerk to the Honorable Robert J. Cordy of the Massachusetts Supreme Judicial Court. Prior to becoming a lawyer, he managed a large regional craft brewery and restaurant for several years.
Client Work
Counsel to indenture trustee in Pacific Gas and Electric Company chapter 11 cases.

Counsel to creditors' committee in Dean & Deluca chapter 11 cases.

Counsel to creditors' committee in F + W Media chapter 11 cases.

Counsel to real estate developer debtor with complex international asset and debt portfolio, successfully discharging debts in excess of $40 million.

Counsel to assignee of international lobster distributor under assignment for the benefit of creditors.

Counsel to bankruptcy trustee in sales and auctions of various business assets, including equipment, inventory, intellectual property, liquor licenses, and leases.

Prosecuted multiple lawsuits to unwind complex international fraudulent transfer scheme and claw back substantial assets for the benefit of creditors.

Defended receivables factoring company against preference claw-back suit.

Counsel to debtor's law firm in dismissal of $50 million legal malpractice and fraud claims.

Counsel to secured lender in declaratory judgment action in bankruptcy court recognizing security interest in millions of dollars of chattel paper.

Counsel to publicly held bank in complex misrepresentation case against accounting firm.

Counsel in partnership dispute resulting in ouster of hostile partner and consolidation of ownership.

Successfully prosecuted and defended emergency injunctive relief petitions in numerous contexts, including trade secrets, restrictive covenants, and asset freezes.
Memberships and Boards
Boston Bar Association, Bankruptcy Section Steering Committee

Local Rules Advisory Committee, United States Bankruptcy Court for the District of Massachusetts

American Bankruptcy Institute, Member

Wondermore, Board Chair
Publications, Presentations & Recognitions
Author, "COVID-19 Stimulus Legislation Aims to Make Chapter 11 Easier for Many More Small Businesses," Daily Journal, April 2020.

Panelist, "Unfair Trade: Post-Petition Trade Claims and Why You Might Be Involuntarily Financing the Next Large Bankruptcy Case," Credit Research Foundation, March 2020.

Author, "Untangling Compliance Issues in Credit Reporting, Debt Collection, and Bankruptcy," Review of Banking and Financial Services, December 2019.

Panelist, "Intersection of the Bankruptcy Code and Consumer Protection Laws," American Bankruptcy Institute Winter Leadership Conference, December 2019.

Quoted in, "Creditor can't require reaffirmation of car lease", Massachusetts Lawyers Weekly, September 24, 2019.

Panelist, "Bankruptcy and Consumer Protection Statutes: Practice Pointers," American Bankruptcy Institute Northeast Conference, July 2019.

Author, "Chapter 11 Postconfirmation Issues and Appeals," Massachusetts Continuing Legal Education (2018).

Panelist, "Demystifying Sanctions and Discipline in the Bankruptcy Court," Boston Bar Association Bench Meets Bar Conference, May 2017.

Panelist, "Bankruptcy and Tax Considerations for the Budding Marijuana Business," Boston Bar Association, January 2017.

Author, "First Circuit May 'Actually' Be Best Choice of Bankruptcy Venue for Intellectual Property Licensees", Massachusetts Lawyers Journal, July 2015.

Author, "First Circuit Expands Actual Fraud Exception to Bankruptcy Discharge, Deepens Circuit Split", Massachusetts Bar Association Complex Commercial Litigation Quarterly, Summer 2015.

Author, "Can State Law Remedies Revive Statutes Stricken by ERISA's Preemption Provision?", 38 ACTEC L.J. 245 (2014).

Author, "Multinational Corporate Jurisdiction and the Agency Test: Should the United States Be a Forum for the World's Disputes?", 47 New Eng. L. Rev. 361 (2013).
Life Beyond the Law
Justin spends his off hours volunteering for causes that aim to improve literacy among young people, striving toward some semblance of proficiency at yoga, and keeping a keen eye on developments in his former field of craft brewing.
Bar & Court Admissions

US Court of Appeals, 1st Circuit
US District Court, District of Massachusetts

Education

New England Law

JD

,

magna cum laude, executive articles editor of the New England Law Review

,

2013

University of Massachusetts, Amherst

BA

,

cum laude

,

2003
Awards
Awards
Justin was included in

The Best Lawyers in America: Ones to Watch, 2021

Justin was named a Massachusetts Super Lawyers Rising Star

each year from 2016 – 2019.

Justin was a member of the Boston Bar Association's 14th Public Interest Leadership Program, 2017-2018.