Katherine Flocken*
Senior Government Relations Specialist
Kate is a fintech policy advisor in Arent Fox's Emerging Technologies group. She assists clients in matters involving Congress, the Executive Branch, and the government of the District of Columbia.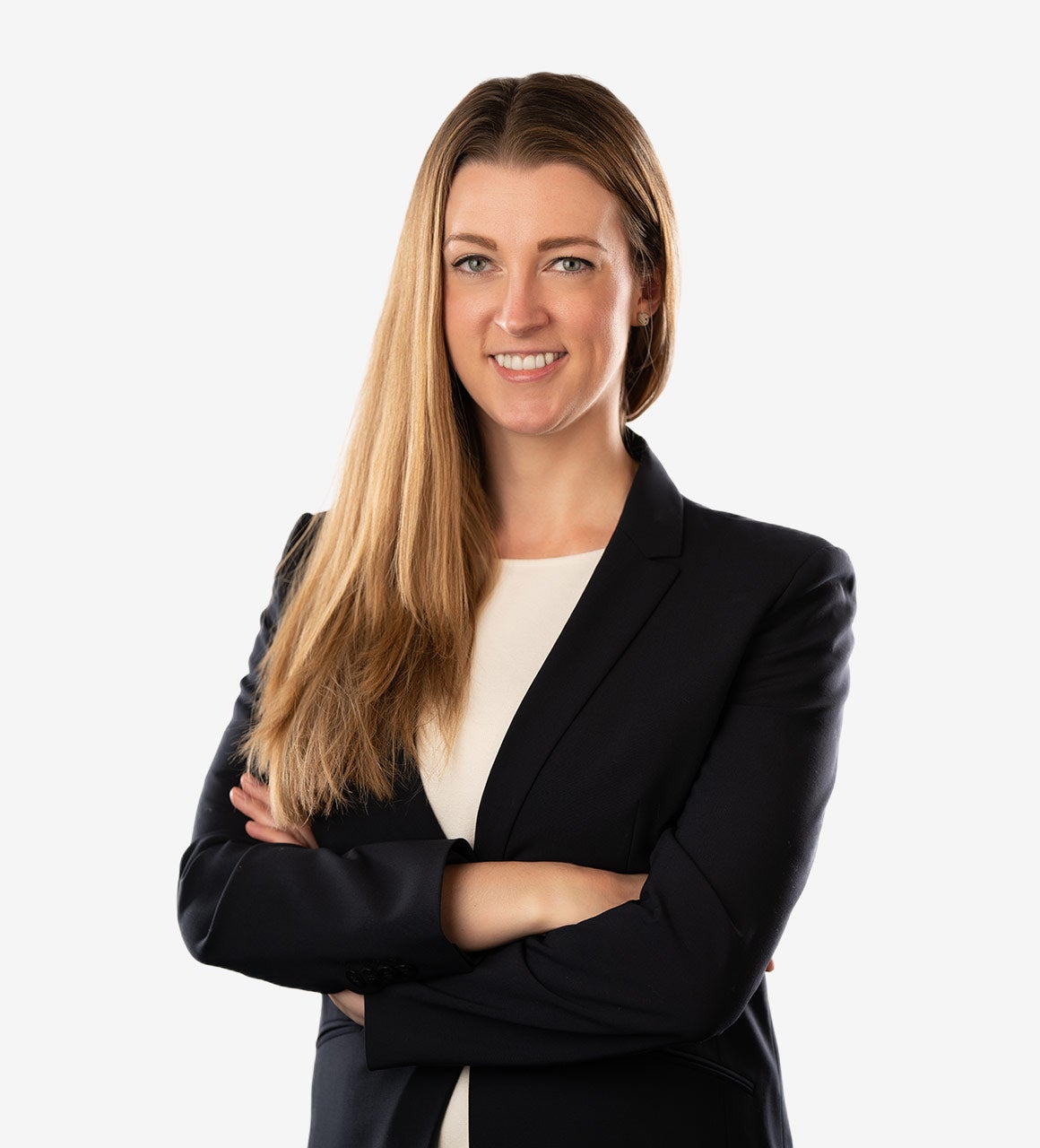 Kate has broad-based experience, both inside and outside of government, in policy areas that include financial services, financial technology innovation (fintech), energy, environment, conservation, agriculture, international relations, homeland security, budget, appropriations, tax, consumer protection, and government affairs.
Kate's policy background includes work on Senate budget resolutions and appropriations requests and regular interaction with the Senate committees on Energy and Natural Resources, Homeland Security and Government Affairs, Budget, Commerce, Environment, and Public Works as well as with the Senate leadership. She also interfaced with the House committees on Financial Services, Science, and Energy and Commerce. On the agency side, her work has involved collaboration with the State Department, USAID, the Treasury Department, the Environmental Protection Agency (EPA), the Department of Energy (DOE), the Department of Agriculture (USDA), the Office of the Comptroller of the Currency (OCC), the Federal Deposit Insurance Corporation (FDIC), the Federal  Reserve, the Financial Industry Regulatory Authority (FINRA), the Consumer Financial Protection Bureau (CFPB), the Federal Trade Commission (FTC), and the Financial Conduct Authority (FCA) in the UK.
*Kate is not a member of the legal practice.
Previous Work
Immediately prior to working at Arent Fox, Kate was the Head of Policy for the Center for Financial Services Innovation (CFSI), a nonprofit organization dedicated to improving consumer financial health. At CFSI Kate led federal and state policy strategy on both legislation and regulation impacting consumers and innovative fintech companies. This work included focus on supporting CFSI's technology innovation incubator, the Financial Solutions Lab. Kate also assessed policy options and analyzed issues for a wide range of clients, including leading technology firms, major credit card companies, NGOs, global banks, and community banks.
Kate has a strong record of service on Capitol Hill including five years working on Congressional staffs and various political campaigns. She spent four of those years on the Washington staff of Senator Rob Portman. Kate led Senator Portman's work on environment and conservation issues as well as his subcommittee work on National Parks. Due to the Senator's role as co-chair of the US Senate International Conservation Caucus and his membership on the Energy and Natural Resources Committee, Kate was at the forefront of drafting bipartisan legislation in these areas. She spearheaded the drafting and introduction of a number of environment and conservation bills including the Conservation Reform Act and the reauthorization of Tropical Forest Conservation Act. She provided strategic guidance and negotiated the passage of the Harmful Algal Bloom and Hypoxia Research and Control Amendments Act, Peace Corps commemorative legislation and the Multinational Species Conservation Fund Semipostal Stamp Act into US law. She also assisted in crafting the Energy Savings and Industrial Competitiveness Act, working closely with Majority Leader Reid and Minority Leader McConnell's offices toward enactment. Her Senate work included convening bipartisan and interagency events to build consensus on policy solutions.
Kate received an MSc in International Relations from the London School of Economics where she wrote her dissertation on the European Union's regulatory reaction to the emergence of digital currency technology and its impact on consumer protection.
Kate also received a BSc from the London School of Economics in Economic History where she focused on long-term economic growth and globalization.
Publications, Presentations & Recognitions
Publications
Author "

Fintech Cos. Should Help Create Consumer Data Regulations" Law360, April 2019
Co-Author "2017 Payroll Industry Scorecard, Assessing Quality in the Payroll Card Industry" CFSI, April 2017
Author "As The Holiday Season Arrives Remember Those Most Vulnerable" Barefoot Innovation Group, December 2016
Author "The View From There: A Look at UK Fintech" Financial Solutions Lab, December 2016
Co-Author "FinLab Snapshot: Innovations in Helping Consumers Weather Financial Shocks" CFSI, September 2016
Author "Where are the Women?" Financial Solutions Lab, June 2016
Presentations
Kate has spoken at many financial industry forums, addressing consumer financial health and emerging policy issues.
Education

London School of Economics and Political Science

MSc

,

International Relations

London School of Economics and Political Science

BSc

,

Economic History