Michael P. Kelley
Partner
Michael is a Partner in the Corporate & Securities group and has more than 25 years' experience in the formation, structuring, and issuance of securities by investment companies and funds.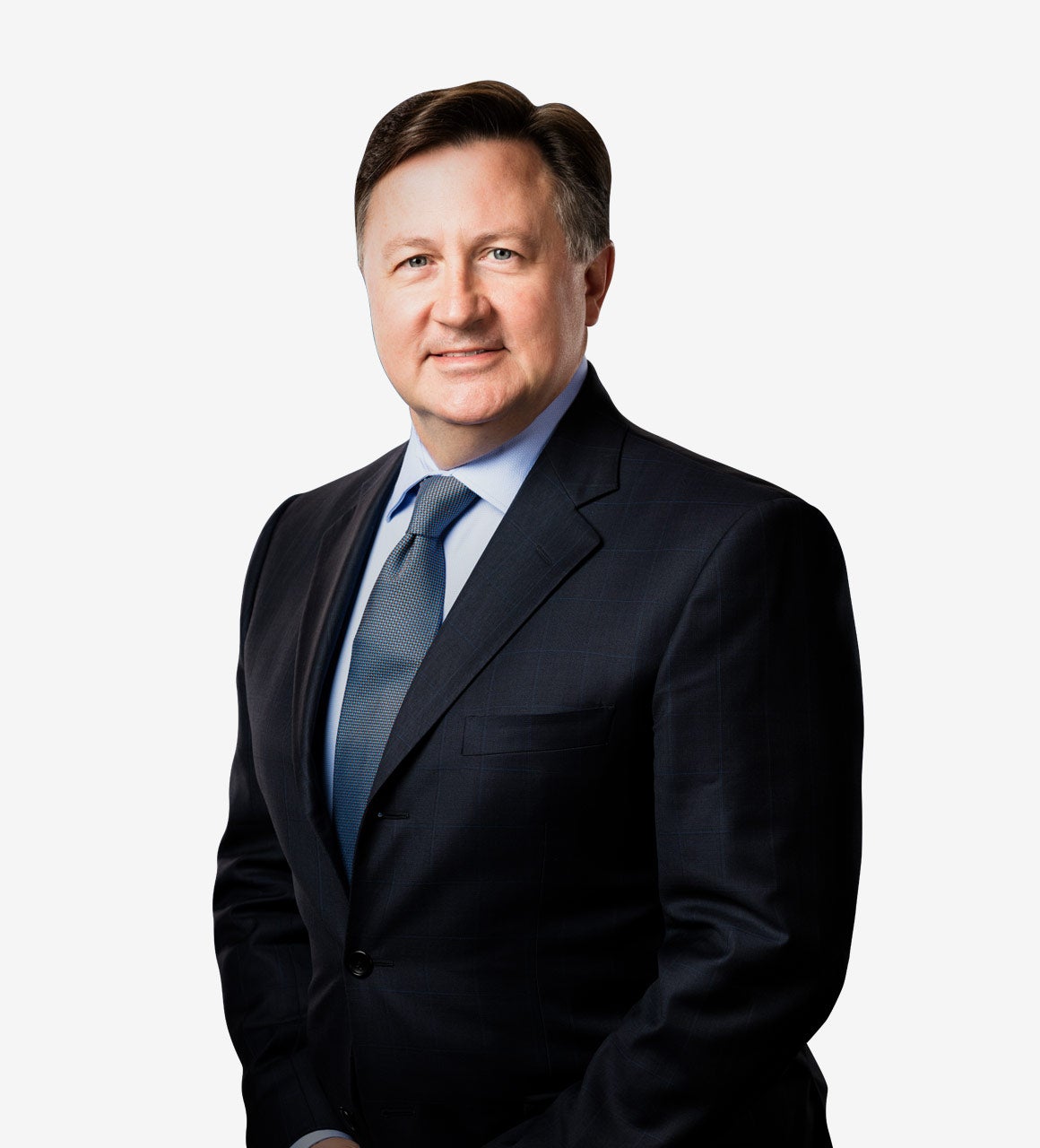 Michael's practice focuses on US and international private equity investment funds, hedge and venture capital funds, mezzanine investment funds, and impact investment funds. Michael's international work experience includes international project finance, mergers and acquisitions, privatizations, joint ventures and other financing transactions across Europe, Latin America, Africa and Asia. He has also done significant work with venture philanthropy, structuring social enterprises and micro-financing transactions.
Michael is a leading practitioner in the legal finance asset class, having written, lectured and spoken extensively about litigation finance, deal structuring, and industry best practices. He has represented funders, funded companies, and law firms in over 60 legal investment transactions and five fund formations/restructurings for funds dedicated to legal finance.
Previous Work
Before joining Arent Fox, Michael practiced at a large firm, working closely with institutional investors, high-net-worth individuals, and development-focused financial institutions, such as the International Finance Corporation, the Inter-American Development Bank, and the Islamic Development Bank.
Michael has served as an arbitrator and mediator for both US and international disputes involving complex financial and trade disputes. He has also served as General Counsel for multiple Latin American-based investment firms.
Publications, Presentations & Recognitions
Michael is a frequent speaker in the field including:
"Litigation Financing & Investment Forum," Insight Exchange Network; October 2, 2018
"

Financing, Structuring & Investing in Litigation Finance

,"

Information Management Network Conference; May 30, 2018
"Working with Legal Finance to Unlock the Value of IP Assets, Welcome and Overview of Current State of the Industry," 2017 AIPLA Annual Conference; October 17, 2017
"The Presidential Election: What to Expect Under a Trump Administration," IA Watch's Financial Services Industry Change: The Presidential Election and Coming Regulatory Action Fallout Conference; November 18, 2016
"Lex Mundi Pro Bono Foundation Tenth Anniversary Program: The Role of Lawyers in Financing Social Innovation," 2016 Lex Mundi North America Regional Conference; November 7, 2016
"Buying and Selling Investment Advisory Practices: An Overview of Legal Issues," Webinar; April 20, 2016
"Negotiating With Your Asian Counterparty & Finding the Right Dispute Resolution Option," Focus on Asia-LatAm Trade: Managing Risk & Resolving Disputes with Asian Parties; June 19, 2014
"A Focus on Energy - Doing Business in the Latin America Energy Sector, " US Latin America Legal Summit; October 30, 2013
"Effective Policies and Procedures for Mitigating Risk of Corrupt Practices and FCPA Violations in International Contracting," American Bar Association, International Law Section Fall Meeting; 2012
"Changing Dynamics and Expectations Among General Partners, Limited Partners, and Sponsors of Private Equity Funds in the Emerging Markets," IFC/EMPEA 14th Annual Global Private Equity Conference; May 2012 
Michael's published writings include: 
Sarbanes-Oxley Section 404: Compliance Challenges for Foreign Private Issuers and   Their Counsel," Virginia Lawyer; June/July 2005

"

Choice of Law, Forum Selection, and Arbitration Clauses in International Contracts: Managing the Risks of Going International," Virginia Lawyer; June/July 2004
"The Impact of Sarbanes-Oxley on Foreign Private Issuers, Private Equity Funds, and Their Counsel," Virginia Lawyer; April 2003
Professional Activities
AAA/International Centre for Dispute Resolution, International/Commercial Panel of Arbitrators
Chartered Institute of Arbitrators, Chartered Arbitrator
Financial Industry Regulatory Authority, Arbitration/Mediation Panels
Board of Governors, Virginia State Bar International Practice Section, Former Member
Life Beyond the Law
Michael volunteers with a number of social impact investment incubators in Washington, DC and internationally. He has led philanthropic and fund-raising initiatives for his sons' schools. In addition, Michael is an avid sailor and distance swimmer.
International

Bar & Court Admissions

District of Columbia Bar
New York Bar
Virginia Bar

Education

George Mason University School of Law

JD

,

with honors

,

1991

London School of Economics and Political Science

PhD

,

1985

University of Notre Dame

BA

,

1982