Michael G. Oleinik
Senior Attorney
Michael's primary emphasis is on intellectual property law, including patent prosecution, patent and trademark litigation, and IP licensing.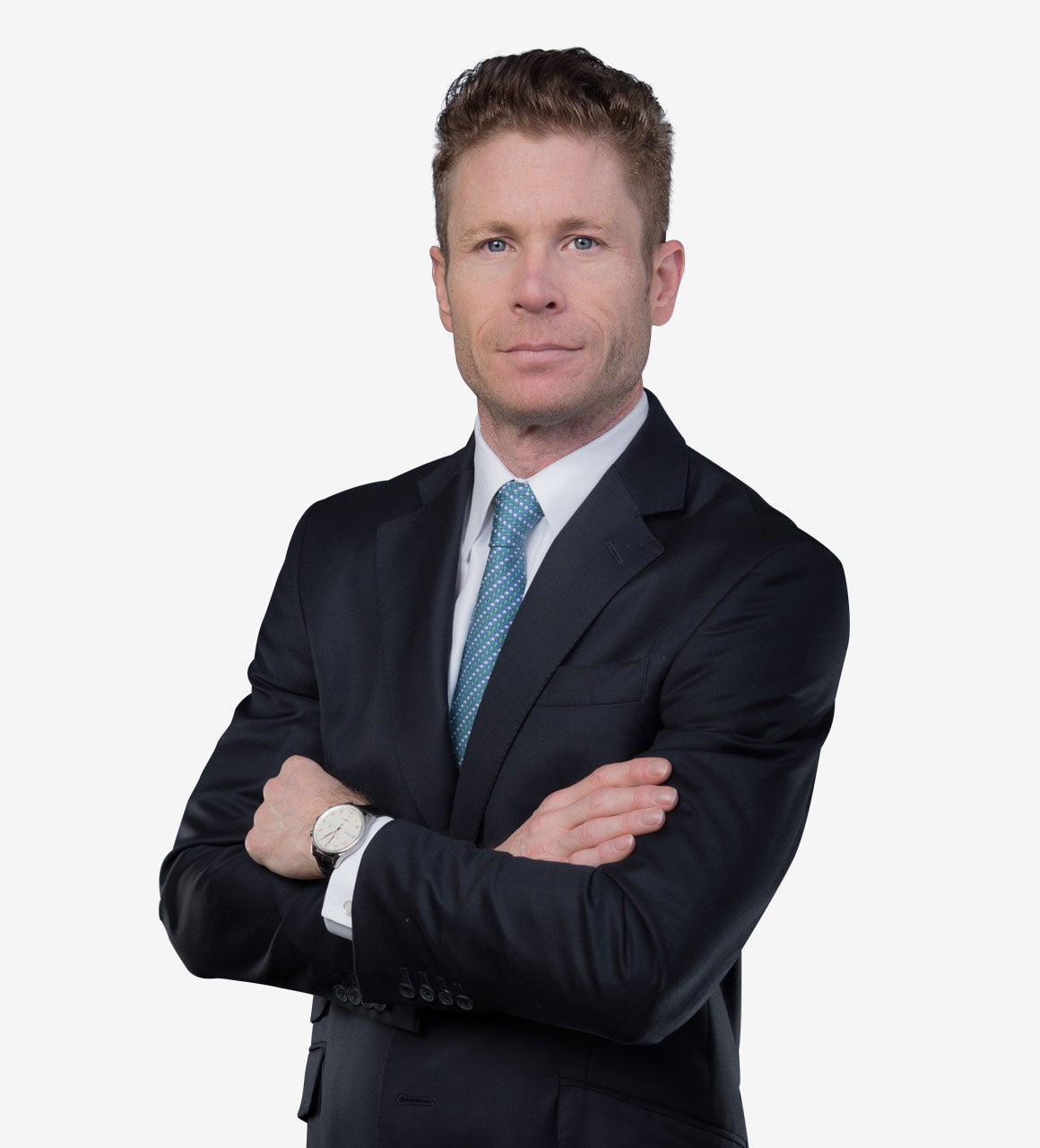 Michael has represented Fortune 100 companies as lead trial counsel in complex patent cases throughout the country. He has appeared before the Federal Trade Commission in patent standards and antitrust matters, before the International Trade Commission as lead counsel in Section 337 patent investigations, and before the United States Patent & Trademark Office as senior counsel in Reexamination and Interference proceedings. Michael has extensive experience in domestic and international patent procurement.
Michael also focuses on all types of complex intellectual property matters such as patent procurement, due diligence for corporate transactions, formal legal opinions, freedom to operate investigations, and patent reexaminations. In addition to his patent background, Michael has substantive litigation and transactional experience in commercial, contract, copyright, trademark, trade secrets, and antitrust law. He has successfully negotiated numerous settlements in favor of clients and has drafted agreements in connection with a variety of diverse transactions.
Client Work
In practice for more than 18 years, Michael has represented a diverse range of clients, global and domestic, and from entrepreneurs to large well-known companies. For example, Michael has represented the spectrum from small internet providers or businesses to corporate giants such as a world leader in the manufacture of mobile phones and major appliances. He has worked with these clients in connection with high technology matters, including applications in antenna systems, audio and video encoding, computer networks, digital and analog electronic circuits, digital video, disk drive technology, flat panel display technology, graphics, imaging, integrated circuit packaging, medical devices, microprocessor architecture, mobile handset technology, radar, removable memory, semiconductor fabrication, wireless communications, and wireless security systems. A sample of Michael's representations include:
In the Matter of Certain Electronic Devices Having a Retractable USB Connector.  Represented iRiver Ltd. as lead counsel in connection with both the International Trade Commission (ITC) investigation and the district court matter (E.D. Tex.). The multi-party action involved the assertion by plaintiff Anu IP of patents directed to retractable USB thumb drive devices such as miniature mp3 players. Secured an early favorable settlement involving trivial amount for client prior to expenditure of significant legal fees in defense of actions. 
Classco, Inc. v. Apple Inc. et al. (N.D. Ill.)  Lead counsel for defendant LG Electronics, Inc. in a complex patent litigation in the Northern District of Illinois involving the assertion by plaintiff of patent directed to audio reproduction technology. District court action stayed pending a second inter partes reexamination of '695 patent instituted by co-defendant Apple Inc. The PTAB affirmed the rejection of all pending claims of the asserted patent.
Washington Research Foundation v. Sony Ericsson Mobile Communications AB et al. (W. D. Wash.) Represented defendant LG Electronics, Inc. as lead counsel in a patent infringement litigation involving allegations by plaintiff that six patents directed to Low IF radio frequency receiver technology used in commercially significant Bluetooth, FM, and GSM radio data communication systems infringed various LGE handsets.  Secured early dismissal of the case with prejudice, with no moneys paid by LGE in settlement.
eDigital Corp. v. Pentax of America, Inc., et al. (D. Col.) Represented defendant Roland Corporation as lead counsel in patent infringement action involving plaintiff's claim that Roland's handheld devices designed for recording and reproducing digital audio infringed its patent.  Plaintiff alleged that revenue derived from the accused handset equated to more than a billion dollars annually.  Effected early negotiations with counsel for plaintiff resulting in dismissal of action with prejudice under favorable terms.
Tsera v. Apple, Inc. (E.D. Tex.) Represented iRiver Ltd. in a multi-party lawsuit relating to alleged infringement of a patent directed to digital touch screen technology, such as that used in iPods, smart phones, and other handheld electronic devices.  Successfully negotiated terms of a favorable settlement for iRiver, the lump sum license amounting to a fraction of plaintiff's initial offer.  Settlement enabled defendant to continue to distribute the accused technology without a running royalty.
MicroUnity v. Apple et al. (E.D. Tex.) Represented defendant LG Electronics as lead counsel in connection with a billion dollar-plus litigation of '361 claims in sixteen patents directed to internal microprocessor architecture and asserted against accused products of thirteen major defendant groups. 
Sun Microsystems v. Kingston Technology, Inc. (N.D. Cal.).  Represented Kingston, defendant manufacturer of computer equipment as trial counsel in a lawsuit based on plaintiff's alleged infringement of patents relating to industry standards for dual-inline memory module (DIMM) technology.  After conducting extensive discovery at standards-setting committee and taking expert depositions, filed on behalf of Kingston a formal complaint ("JEDEC") with the Federal Trade Commission (FTC) alleging that the asserted patents were unenforceable due to plaintiff's failure to disclose them in connection with its prior standards setting activities.  Presented arguments on behalf of Kingston before the FTC.  FTC's investigation led to complete capitulation by plaintiff and statutory disclaimer of patents.
Orion IP, LLC v. Staples, Inc. et al. (E.D. Tex.)  Represented defendant Toyota Motor Sales in a complex, multi-defendant patent infringement litigation of two patents relating generally to online marketing and sales techniques.  Actively involved in a joint defense effort and prepared and argued motion for summary judgment of invalidity based on prior art system uncovered during joint defense investigation.  Case resulted in settlement favorable to Toyota prior to disposition of motion and shortly before trial.
Samsung SDI Co Ltd v. Matsushita Electronics Industrial Co Ltd et al (C.D. Cal.)  Represented defendant and counterclaim plaintiff Matsushita Electronics Indus. Co. in connection with sixteen-patent infringement suit pending in the Central District of California.  Took and defended numerous depositions including corporate deposition of plaintiff's key fact witness; prepared and argued substantive and discovery-related motions. Performed and supervised laboratory testing of accused products; developed infringement case; prepared expert reports and claim construction brief. Case resulted in settlement favorable to Matsushita.
Optivus Technology, Inc. v. Ion Beam Applications S.A. (C.D. Cal.)  Represented defendant manufacturer of proton beam therapy systems in patent infringement lawsuit. Prepared and argued motions, took and defended fact and expert depositions, prepared expert reports and claim construction brief. Case resulted in favorable settlement.
Michael's pro bono work includes representing holocaust survivors and successfully obtaining funds from the German government on their behalf.
Previous Work
Prior to joining Arent Fox, Michael was a partner at a nationally recognized intellectual property boutique as well as a partner at a prominent international law firm. He began his career as an electrical engineer for one of the largest computer hard disk drive manufacturers in the world. 
Life Beyond the Law
Michael is an avid scuba diver and enjoys international travel in his spare time. He also enjoys hiking and kickboxing.
Bar & Court Admissions

California Bar
New York Bar
US Patent and Trademark Office Bar

Education

Pepperdine University School of Law

JD

,

summa cum laude

,

1995

University of Florida

BS

,

w/ honors, Electrical Engineering

,

1989