Quana C. Jew
Tax Practice Leader
Quana has broad experience in the law of employee benefits.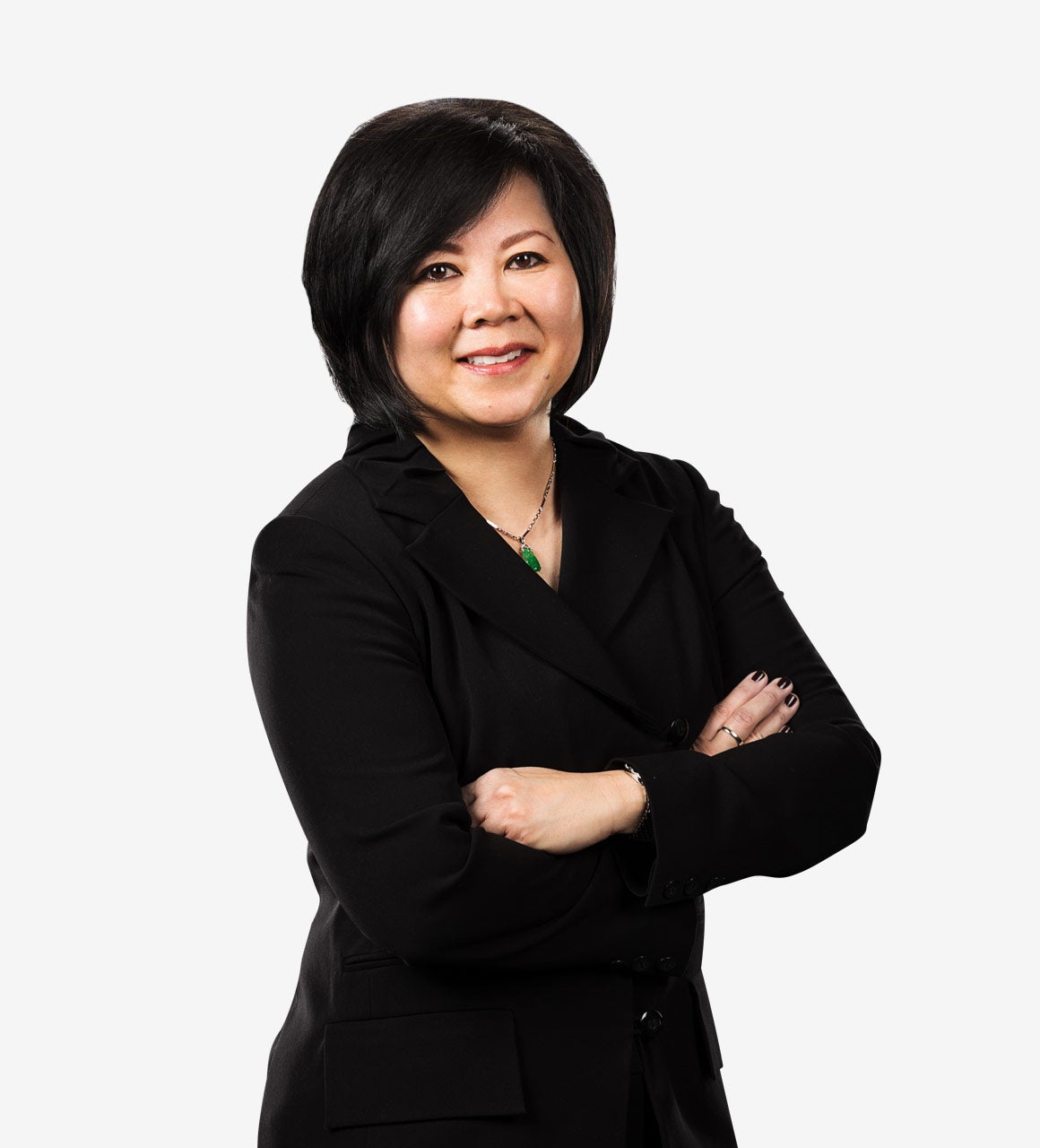 Quana, a partner at the firm, leads the firm's Tax and ERISA practice groups.
Client Work
Quana is skilled in the tax, regulatory and design issues applicable to profit-sharing plans, money purchase pension plans, Section 401(k) programs, Section 403(b) programs, and Section 457 plans.
Quana also designs and advises clients on employee stock ownership plans, executive incentive and deferred compensation arrangements (including but not limited to the rules under Section 409A), and qualified and nonqualified stock option plans.
Another component of Quana's practice involves counseling clients on employee health and welfare benefit programs, including but not limited to COBRA and HIPAA issues, and fringe benefit programs. Quana also advises clients on the Patient Protection and Affordable Care Act (health care reform) and its impact on their group health plans.
Quana has developed a significant knowledge of the Internal Revenue Service's voluntary compliance programs, the Department of Labor's Voluntary Fiduciary Correction Program, and the various correction methodologies that may be used to solve complex employee plan and fiduciary problems. She has successfully negotiated a number of substantial compliance submissions before the Internal Revenue Service and the Department of Labor and has guided clients through compliance audits of their employee benefit programs.
Professional Activities
Quana is an active member of the District of Columbia Bar Association and the American Bar Association. Quana has served on the Advisory Board of the Women's Pension Exchange, the Conference Advisory Board for Pension & Investments magazine, and the Institutional Retirement Income Council.
Publications, Presentations & Recognitions
In addition to her general client practice, Quana has served as a guest lecturer in the employee benefits area for various law schools, bar seminars and employee benefits related organizations including The Georgetown University Law Center Master of Taxation program and the WEB Annual Benefits Solution Conference.
Quana's recent publications and speaking engagements include:
Frequently Asked Questions and Answers on the COBRA Subsidy Rules Under the American Recovery and Reinvestment Act of 2009
"Calling It Quits – The Rules Surrounding Plan Partial Terminations After Workforce Reduction," PLANADVISER Magazine; March/April 2009
"Working With and Developing Relationships With Centers of Influence," The ASPPA 401(k) Summit 2009; San Diego, CA, March 23, 2009
"Beyond the Autos – Next Generation Plan Design," Pensions & Investments Magazine Defined Contribution Conference; Miami Beach, FL, February 9, 2009
"Changing Times: Is It Possible to Change the Matching Contributions Under a Safe Harbor 401(k) Plan?" PLANADVISER Magazine; January/February 2009
"Outward Bound: Reviewing the Rules About 401(k) Hardship Distributions," PLANADVISER Magazine; November/December 2008
"Out in the Open: DOL Completes Three-Part Package of Disclosure Regulations," PLANADVISER Magazine; September/October 2008
"Tackling Revenue Sharing: What is an ERISA Budget and How Do You Use It?" PLANADVISER 2008 National Conference; September 2008
"Reading Between the Lines: The DOL Offers QDIA Clarification," PLANADVISER Magazine; July/August 2008
The Next Phase of the Autos and QDIA," Prudential Client Conference, San Antonio, TX, May 2008
"Outstanding 401(k) Plan Features: QDIAs, EACAs and QACAs," Association of Legal Administrators 37th Annual Educational Conference and Exposition; Seattle, WA, May 5, 2008
"(Non) Testing Grounds: What Exactly is a Qualified Automatic Contribution Arrangement?" PLANADVISER Magazine; March/April 2008
"Hidden in Plain Sight? The DOL Sets Its Sights on Disclosures from Service Providers," PLANADVISER Magazine; January/February 2008
"Default Vault: Department of Labor QDIA Regs Released," PLANADVISER Magazine; Winter 2007
"Final Rules on the Use of QDIAs – Keeping the Default From Becoming Your Fault," FFoA Annual Client Seminar & Retirement Symposium, Co-Sponsored by Prudential Retirement and National Retirement Partners; New York, NY, November 2007
"Compensation Clarity: Section 409A?" CAPTRUST Financial Advisors Strategic Research Report, 3rd Quarter 2007
"QDIA Essentials," PLANADVISER 2007 National Conference; Orlando, FL, September 2007
"457 Exemptions: IRS Issues Guidelines for Deferred Compensation Arrangements Maintained by Tax Exempt Entities or State or Local Governments," PLANADVISER Magazine; Fall 2007
"Deferred Gratification: Final Section 409A Regulations," PLANADVISER Magazine; Summer 2007
"Good Advice: The Department of Labor Clarifies PPA Investment Advice Provisions," PLANADVISER Magazine; Spring 2007
"The Pension Protection Act: The Reality Behind The Rhetoric," Women's Pension Exchange; New York, NY, November 2006
"The New Pension Act – Opportunities and Pitfalls," FFoA Annual Client Seminar & Retirement Symposium, Co-Sponsored by FFoA and Principal Financial Group; New York, NY, November 2006
"Vested Interests: Vesting Issues Under the PPA Can Be a Trap for the Unwary," PLANADVISER Magazine; Winter 2006
"Map Quest: Mapping Funds Remains One of the Central Issues in Maintaining 404(c) Compliance," PLANADVISER Magazine; Fall 2006
"Nonqualified Plans – What You Need to Know," Prudential Retirement Leadership Summit; Orlando, FL, June 2006
"Mergers & Acquisitions, Impacts on Your Retirement Programs," Prudential Retirement Leadership Summit; Orlando, FL, June 2006
"Managing Fiduciary Risk: Moving Beyond Investments," Mid-Size Pension Conference; Chicago, IL, October 2005
"What the Department of Labor Expects From Today's Plan Sponsors," Media Industry Retirement Roundtable; New York, NY, June 2005
"Fiduciary Findings: What You Don't Know Can Hurt You," PLANSPONSOR Magazine Seminar; Washington, DC, April 2005
Quana has also been recognized by Chambers USA (2011 – 2017) and Legal 500 US (2011 – 2017) for her Employee Benefits and Executive Compensation practice. In its December 2017 issue, Washingtonian named Quana a "Top Lawyer" in Tax law.
Bar & Court Admissions

District of Columbia Bar
Pennsylvania Bar

Education

University of Wisconsin

JD

,

1990

University of Wisconsin

MA

,

1987

University of Wisconsin

BA

,

1984