Sanjeev K. Mahanta, Ph.D.
Associate
Sanjeev is a member of the firm's Patent group.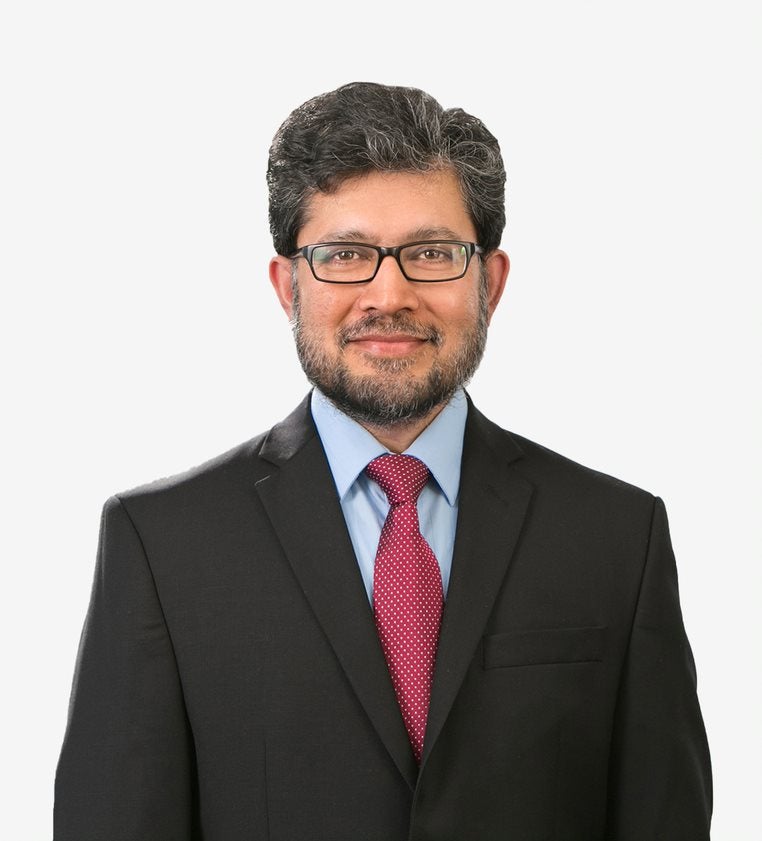 Offices

Phone

Email

Social
His practice is focused on assisting clients with identifying and procuring patent rights, and providing opinions (freedom to operate, invalidity), litigation support, and patent related transactional support such as reviewing agreements for IP licensing, Non-Disclosure agreements (NDAs), and agreements with contract research organizations (CROs).
Sanjeev has drafted and prosecuted patent applications in a wide variety of technology areas including biotechnology, microbiology, immunology, pharmaceuticals, chemistry, materials science, nanotechnology, drug delivery, personalized medicine, and diagnostics.
Prior to joining the law profession, Sanjeev was Director of Research in a Biotechnology company focused on developing cancer therapeutics. Previously, Sanjeev carried out postdoctoral research in molecular biology at Harvard University and at the New York University Medical Center. Sanjeev was previously an attorney at Posternak Blankstein & Lund LLP.
Publications, Presentations & Recognitions
"The Tough Act of Balancing Preliminary Injunction Factors: Indivior Inc. v. Dr. Reddy's Laboratories, S. A. (Fed. Cir. 2018)," IPWatchdog.com, January 2, 2019

"Simultaneous Invention as Secondary Evidence of Obviousness," IP Watchdog (February 14, 2019)

"Patent Eligibility of Medical Diagnostic Inventions: Where Are We Now, and Where Are We Headed?" IPWatchdog.com, April 14, 2019

"Determining When a Printed Publication is Publicly Accessible," IPWatchdog.com, May 21, 2019

"Three Ways the DTSA Uniquely Protects Biotech Trade Secrets in the United States," Alexander H. Spiegler, Sanjeev K. Mahanta, Sanum Patel, Healthcare and Life Sciences News, Vol. 4, No. 1, pp. 40-43, September 2019 

"Federal Circuit Ruling in Avx v. Presidio Clarifies Operation of IPR Estoppel and Issue Preclusion," IPWatchdog.com, September 5, 2019

"Clarifying Competitor Standing in PTAB Appeals," IPWatchdog.com, September 11, 2019
Bar & Court Admissions

Education

New England Law

JD

,

2011

Indian Institute of Science

PhD

,

1992

Guwahati University

BS

,

1983