Stephen S. Davis
Associate
Steve works on rails-to-trails cases that seek compensation for landowners under the Fifth Amendment.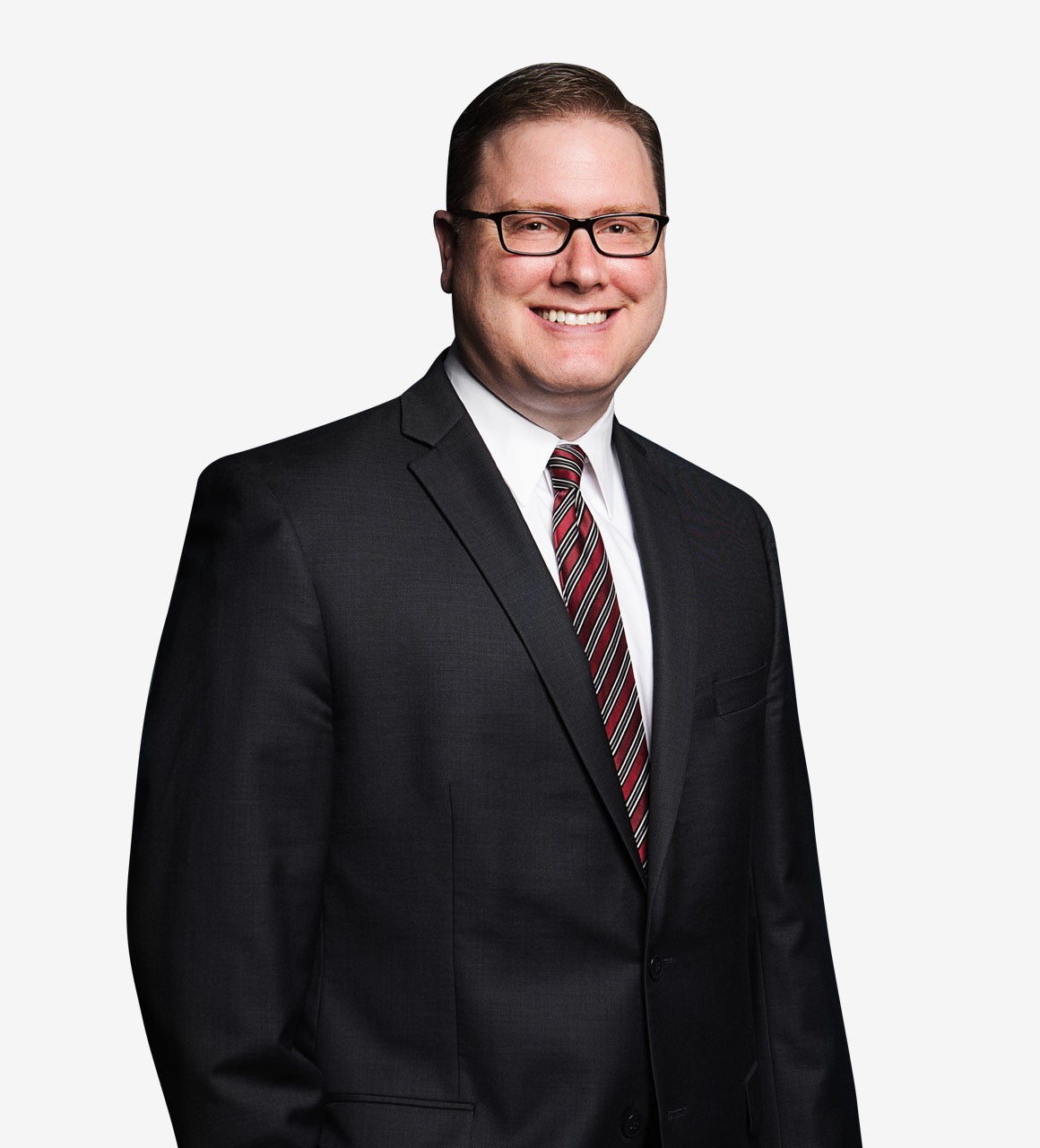 Contact Steve in St. Louis
112 S. Hanley Road
Suite 200
Clayton, MO 63105
314.296.4000
Client Work
Steve concentrates on appellate litigation in the Federal Circuit Court of Appeals and the US Supreme Court.
Steve also specializes in election litigation, representing high-profile political campaigns and organizations in matters that include redistricting, ballot access challenges, recounts, and post-election challenges. Steve is a highly sought-after teacher and presenter on election law issues.
Previous Work
Prior to joining Arent Fox, Steve served as an Assistant United States Attorney for the Eastern District of Missouri, where he litigated federal civil rights, Federal Tort Claims Act, employment discrimination, and immigration claims in federal, state, and appellate courts as well as assisting in criminal prosecutions. Steve's successful defense of complex civil claims against the federal government saved taxpayers hundreds of thousands of dollars.
After leaving the Department of Justice, Steve served as the Missouri Election Day Operations Director for the Mitt Romney presidential campaign, where he oversaw all election law-related issues in the state.
Earlier in Steve's career, he served as the 62nd Chief Clerk and Administrator of the Missouri House of Representatives, where he directed all legislative action, performed constitutional duties, and managed all agency staff and operations. Steve also clerked for Judge Stephen N. Limbaugh, Jr., of the US District Court for the Eastern District of Missouri and for the US Senate Judiciary Committee.
Litigation Highlights
US Supreme Court
Harris v. Arizona Independent Redistricting Commission, No. 14-232 (2015), co-counsel for petitioners, Arizona voters challenging the Arizona state legislative redistricting plan as unconstitutional for violating the fundamental "one person, one vote" principle of the Equal Protection Clause.
Trinity Lutheran Church v. Pauley (No. ), co-counsel for amicus curiae National Association of Evangelicals filing an amicus brief in support of the church in a challenge to Missouri's prohibition on public aid to religious schools (Missouri's Blaine Amendment).
Brandt v. United States, No. 12-1173 (2014), co-counsel for amicus curiae Cato Institute, American Farm Bureau Federation, American Land Title Association, Public Lands Council, American Cattlemen's Beef Association, and law professors Richard Epstein, James Ely, Donald Kochan, and Dale Whitman: The Supreme Court ruled in favor of the Brandt family and issued a landmark decision protecting property owners' rights as urged by the amici.
US Court of Appeals for the Eighth Circuit
Kloeckner v. Solis, 639 F.3d 834 (8th Cir. 2011), (successful defense of US government on appeal in "mixed" CSRA/employment discrimination claims resulting in clear, favorable 8th Circuit precedent), petition for cert. granted, US Supreme Court opinion at 133 S. Ct. 596 (2012).
Harlston v. Office of Personnel Management, 417 Fed. Appx. 596 (8th Cir. 2011) (successful defense against improper claim for federal civil service retirement benefits).
Cano v. Geithner, 354 Fed. Appx. 283 (8th Cir. 2009) (successful appeal affirming district court's order denying federal employees reverse discrimination claim.
US District Court
Lee, et al. v. Virginia State Board of Elections, et al. (No. 3:15CV357, E.D. Va.), co-counsel for the Commonwealth of Virginia defending the state's voter photo-identification statute from challenge under the Voting Rights Act.  After a two-week trial, the court ruled for Virginia on all counts.
Missouri Supreme Court
Shoemyer v. Kander (No. SC94516), co-counsel for a consortium of Missouri agricultural groups defending the adoption of a state constitutional amendment by initiative petition.
Professional Activities
Steve serves as an adjunct law professor at Saint Louis University teaching election law. He also serves on the Missouri Capitol Commission and is past-chairman of the Missouri Bar Advisory Committee on Civic Education. He was the founding chairman of the J. Reuben Clark Law Society St. Louis Chapter and continues to serve on its board.
Publications, Presentations & Recognitions
Publications
"The Federal Chevron Doctrine: Once and Future Law in Missouri?" Missouri Bar Journal (May–June 1999).
"Unconstitutionality of the Legislative Veto in Missouri: Mo. Coalition for the Environment v. Joint Comm. on Admin. Rules," 5 Mo. Environmental Law & Policy Rev. 93 (Fall 1997).
Recognitions
Steve has been recognized for his service in the US Attorney's Office with its Distinguished Service Award and is a 2009 recipient of the St. Louis Business Journal's "Top 40 Under 40 Award." In 2016, he was named a Solomon Civic Virtue Awardee by the Missouri Bar for his outstanding contributions to civic education.
He is an alumnus of the Leadership St. Louis program, a highly selective program that brings together a diverse group of leaders who demonstrate a deep commitment to improving the St. Louis region through experiential learning and community immersion.
Bar & Court Admissions

District of Columbia Bar
Missouri Bar

Supreme Court of the United States
Supreme Court of Missouri
US Court of Appeals, Federal Circuit
US Court of Appeals, 4th Circuit
US Court of Appeals, 8th Circuit
US Court of Federal Claims
US District Court, Eastern District of Missouri

Education

University of Missouri School of Law

JD

,

Missouri Law Review, Missouri Environmental Law and Policy Review

,

1999

Brigham Young University

BA

,

1995