Thomas E. Jeffry, Jr.
Partner
Tom's practice is devoted to business and regulatory compliance, including investigations, corporate integrity programs, and transactions.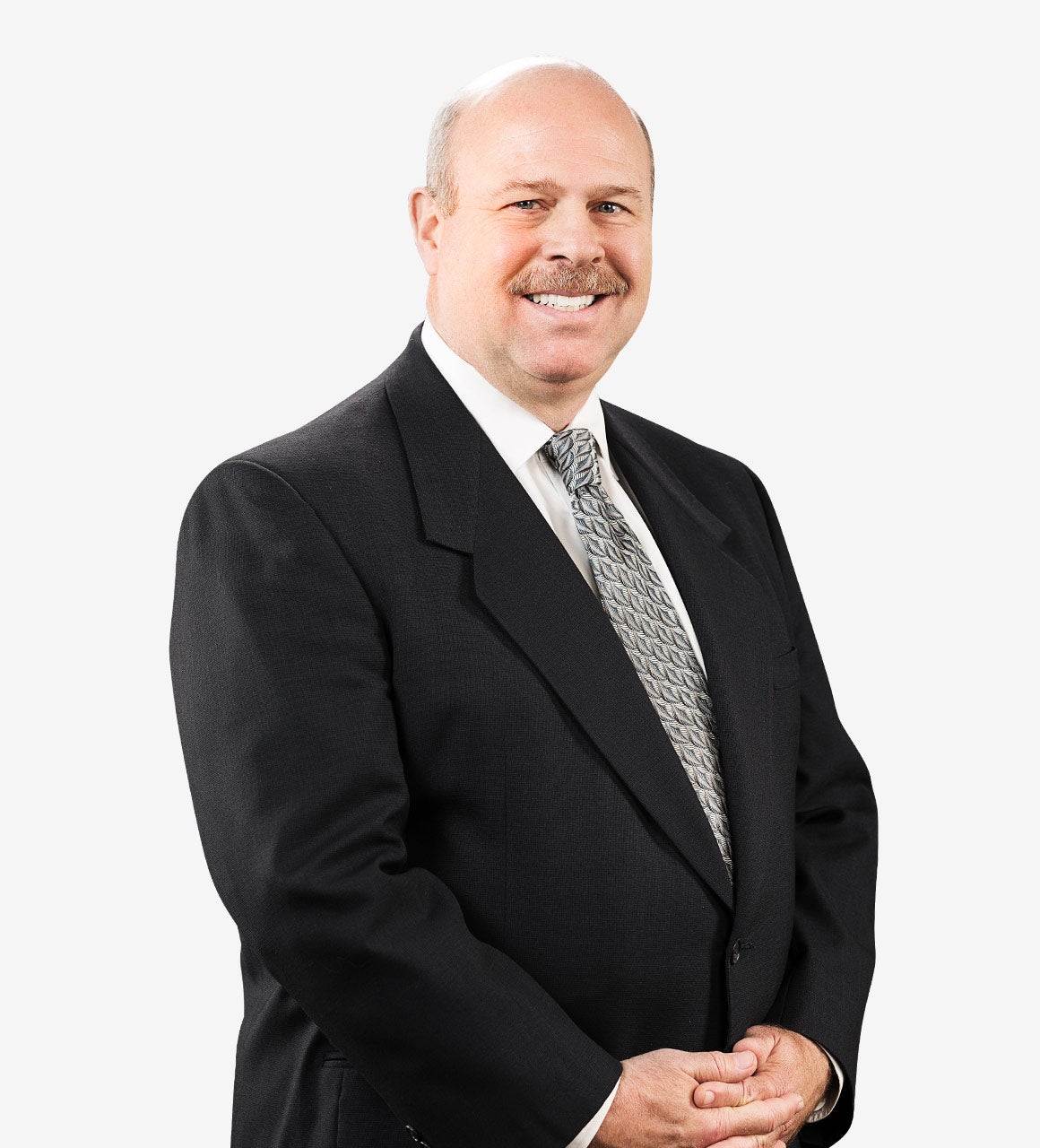 Offices

Phone

Email

Social
Tom's practice is devoted to business and regulatory compliance, including compliance investigations, corporate integrity programs, and transactions. Tom represents hospital systems and other providers along with managed care organizations in many areas, including development and construction of health facilities, mergers and acquisitions, drafting and negotiating contracts, and advising on fraud and abuse issues. In addition, he has extensive experience in corporate governance, nonprofit tax and antitrust issues related to integrated delivery systems, health information technology, bioethics, privacy and security, and HIPAA Administrative Simplification regulations.
Previous Work
Prior to joining Arent Fox, Tom was a partner at a large international law firm in the health law department. Previously, he served as city attorney for Jackson, California, and as county counsel for Alpine County, California. He was also the director of communications for the American Academy of Dermatology.
Professional Activities
Tom is an active member of the American Bar Association, the American Health Lawyers Association, and the Health Care Compliance Association. Previously, he served as the vice chairman of the California Medical Association Foundation.
Publications, Presentations & Recognitions
Tom has been recognized in the Southern California edition of Super Lawyer every year since 2004. He also has been ranked in Chambers USA. He is the author of numerous articles and is a regular speaker.
Tom was recognized as a "Pro Bono Champion" by the AHLA's Public Interest Committee for his dedication and commitment to providing pro bono services in the health law field to those who cannot afford necessary legal representation for the calendar year 2015.
Publications and presentations include:
"False Claims Act and Peer Review: What to Expect in 2019," Costa Mesa and San Francisco Medical Staff Leaders and the Law Conferences, February 1 and March 1, 2018
"Ethical Issues for Healthcare Lawyers," Los Angeles County Bar Association, December 14, 2017
Moderator, Bisnow's 5th Annual Los Angeles Healthcare Forum, Los Angeles, CA, December 2, 2015
"HIPAA: Risks and Enforcement Concerns," Practicing Law Institute's Health Care Litigation and Risk Management Answer Book 2015
"Webinar on the Importance of Protecting Your Health Care Organization Against a Cybercrime Attack!," October 23, 2014
"Closing the Deal in the Healthcare M&A Sector: Tips for Clients and Attorneys," Chapter in "Navigating Health Care Transactions – Leading Lawyers on Conducting Due Diligence and Developing Effective Deal Strategy for Health Care Clients," Aspatore Inside the Minds Series, July 2013
Moderator, Bisnow's Orange County Healthcare Real Estate Summit, Newport Beach, CA, May 31, 2013
"HIPPA Enforcement: OCR on the Doorstep," 9th Annual Healthcare Law Compliance Symposium, Los Angeles, CA, October 4, 2012
"An Overview of Recent Challenges to Hospital Transactions: Is the FTC Really More Aggressive?" Becker's Hospital Review, May 1, 2012
"Invasion of the RACs, Stories and Strategies from the Front Line," American Health Lawyers Association In-House Counsel Program, June 27, 2010
"Compliance Corrective Action Plans: Why and How," Health Care Compliance Association West Coast Regional Conference, June 18, 2010
"Structuring, Implementing and Monitoring Service Contracts: A Team Sport of Compliance, Quality, Legal, and Human Resources," Health Care Compliance Association Compliance Institute, April 19, 2010
"The HITECH Act and You: Things to Know to Maximize the Benefits and Minimize the Pain," HITECH: Is Your Hospital Ready for this Opportunity? presented by the Hospital Association of Southern California, California Hospital Association, and Arent Fox LLP, January 2010
"New Privacy Laws Impacting the Health Care Work Place, California Hospital Association Labor and Employment Law" seminar, November 2009
"Doing Business With (or as) a Distressed Company," California Society for Health Care Attorneys Fall Seminar, November 2009
Red Flag Rules Compliance Deadline Approaches: Providers should focus on identity theft prevention program implementation, February 9, 2009
"When Does the Medicare Secondary Payer Rule Prevent Medicare Coverage of Clinical Trial 'Complications'?" Health Lawyers News, March 1, 2008
"Charities' Support of Commercial Clinical Research," Taxation of Exempts, Sept./Oct. 2007
FTC Delays Enforcement of Red Flag Rules to May 1, 2009, October 23, 2008
New California Laws Strengthen Patient Privacy, October 3, 2008
FTC Releases Restrictive New Prerecorded Telemarketing Rules: Prior written, signed agreements, automated opt-out mechanisms to be required, HIPAA exempt, August 25, 2008
Health Care Providers: Don't Miss the Red Flags, August 19, 2008
"Health Care Regulatory and Compliance Update," Co-hosted with Hospital Association of Southern California, May 20, 2008
AIRI Annual Meeting on Increasing Revenue Streams, September 1, 2007
Clinical Trials Coverage – Dashed Expectations, But Stay Tuned, July 13, 2007
Hospital Association of Southern California Healthcare Regulatory Compliance Update, May 1, 2007
California Association of Health Plans on Managing the Press after an Incident, March 1, 2007
"Pay for Performance," Healthcare Financial Management Association, March 1, 2007
"Financial Incentives and Gainsharing: Pay for Performance and Gainsharing Legal Issues," The Second National Pay for Performance Summit, Los Angeles, California, February 15, 2007
13th Annual HIPAA Summit on EHR Acquisition, Implementation and Monitoring legal issues, September 1, 2006
Health Care Compliance Association 12th Annual Compliance Institute on joint ventures in imaging centers, April 1, 2006
"PFP and Financial Incentives and Legal Issues: Basic Legal Issues in Implementing Healthcare Incentives and Pay for Performance Programs," National Pay for Performance Summit, Los Angeles, California, February 7, 2006
3rd National Conference on Medical Affairs on Implementation of Medicare Part D, December 1, 2005
AIRI 44th Annual Meeting on Legal Issues Affecting Research Institutes, September 1, 2005
Gainsharing Opportunities Expand for Physicians and Hospitals, June 22, 2005
10th Annual Health Care Compliance Association on HIPAA and Research, June 1, 2005
Los Angeles County Bar Association on Physician Practice Revenues, April 1, 2005
Healthcare Information and Management Systems Society-Southern California Chapter Meeting on Sarbanes-Oxley, October 1, 2004
Life Beyond the Law
Tom unwinds on the beach walking his two Golden Retrievers. He loves to sail and crews on racing boats during the summer. His hobbies include digital photography and cooking.
Bar & Court Admissions

Supreme Court of the United States
US Court of Appeals, 9th Circuit
US District Court, Northern District of California
US District Court, Central District of California
US District Court, Eastern District of California

Education

University of the Pacific, McGeorge School of Law

JD

,

1986

Northwestern University

BS

,

1979