Yichen Cao*
Associate
Yichen assists clients with patent related matters in a variety of technical areas, including chemicals and pharmaceuticals.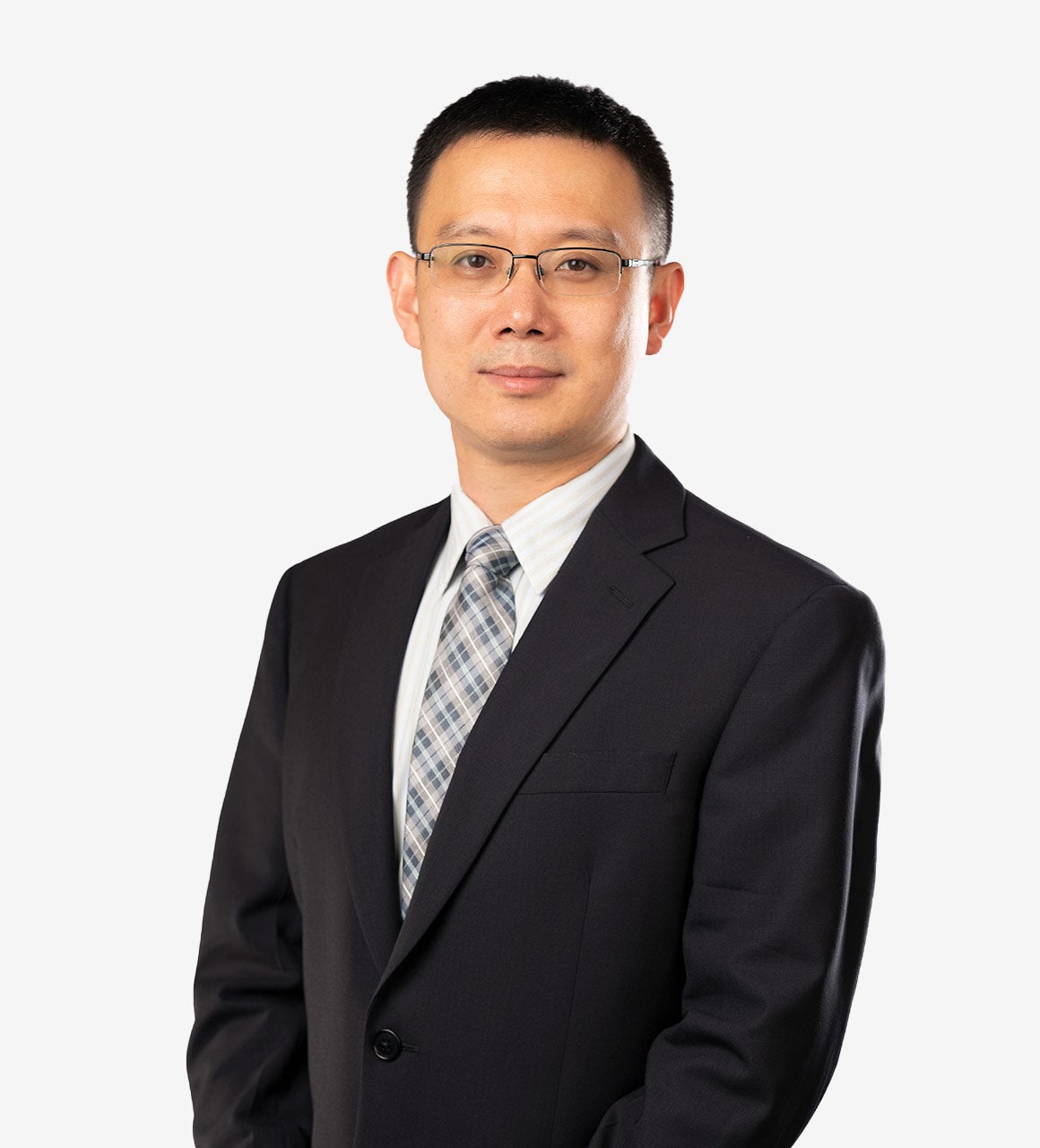 *Not admitted in Washington, DC. Admitted in Illinois only. Practicing under the supervision of firm principals. 
Previous Work
Prior to joining Arent Fox, Yichen worked as both a Patent Attorney and a Patent Agent for a boutique IP firm. There he worked on patent prosecution in chemical, pharmaceutical, nutritional, and food sciences and patent litigation, including Hatch-Waxman litigation and IPR matters. He has also worked at another boutique IP firm as a Technical Advisor on Hatch-Waxman litigation and opinion work.
Yichen performed his doctoral research at the University of Kentucky and obtain his Ph.D. in Pharmaceutical Sciences, which is an interdisciplinary area between chemistry and pharmacology/biophysics. Yichen's doctoral research includes synthesis and characterization of model compounds, spectroscopic studies of peptide folding in organic solvents, MD simulation for molecular conformation and solvation, and construction of mathematical model to predict drug permeation across model membrane.
Before entering the legal world, Yichen also worked as a scientist at Coldstream Laboratories, Inc., where he was responsible for developing lyophilized/sterilized injectable formations, and as a summer intern at Abbott Laboratories (now AbbVie Inc.).
Publications, Presentations & Recognitions
Y. Cao, T.-X. Xiang, and B. D. Anderson, Development of Structure-Lipid Bilayer Permeability Relationships for Small Organic Molecules and Peptides, 5(3) Molecular Pharmaceutics 371-388 (2008).
S. S. Rane, Y. Cao, and B. D. Anderson, Quantitative Solubility Relationships and the Effect of Water Uptake in Triglyceride/monoglyceride Microemulsions, 25(5) Pharmaceutical Research, 1158-1174 (2008).
Y. Cao, M. Marra, and B. D. Anderson, Predictive Relationships for the Effects of Triglyceride Ester Concentration and Water Uptake on Solubility and Partitioning of Small Molecules into Lipid Vehicles, 93(11) Journal of Pharmaceutical Sciences 2768-2779 (2004).
P. A. Koutentis, Y. Chen, Y. Cao, T. P. Best, M. E. Itkis, L. Beer, R. T. Oakley, A. W. Cordes, P. Brock, and R. C. Haddon, Perchlorophenalenyl Radical, 123 J. Am. Chem. Soc. 3864-3871 (2001).
Bar & Court Admissions

Illinois Bar
US Patent and Trademark Office Bar

Education

Chicago-Kent College of Law

JD

,

2016

University of Kentucky

PhD

,

Pharmaceutical Sciences

,

2008

Beijing (Peking) University

BS

,

Chemistry

,

1998