Arent Fox Recognized by Washington Business Journal for Best Real Estate Deals of 2011
WASHINGTON, DC – APRIL 30, 2012 –Arent Fox's work on three major real estate projects in the District of Columbia metropolitan area have been recognized by the Washington Business Journal as among the "Best Real Estate Deals of 2011." The projects were honored for their "complexity, perseverance and contribution to the city's landscape."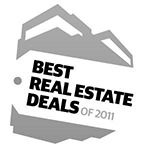 The "Best Real Estate Deals of 2011" were announced April 26 during a gala celebration held at the Ronald Reagan Building and International Trade Center in Washington, DC.

The Association of American Medical Colleges (AAMC) project, which involved the assemblage of half a city block in downtown Washington, DC, was named the winner in the "Best Land Deal" category. Arent Fox represented AAMC in numerous facets of the project, including securing a mixture of tax-exempt and taxable financing.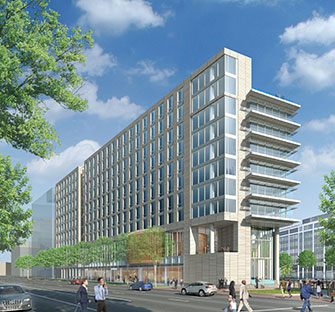 In selecting the AAMC project as the "Best Land Deal of 2011," the Washington Business Journal (WBJ) wrote:
The Association of American Medical Colleges, working with DC broker JM Zell Partners, negotiated to acquire 13 lots from four separate owners in a series of complex negotiations over its future home in the District's Mount Vernon Triangle.

That was no simple task, as the nonprofit needed to find a site big enough on which to construct a 290,000-square-foot building. The $57 million land sale helped pave the way for the AAMC to secure about $216 million in financing to build the new facility across from the Washington Convention Center and keep a major employer and 650 employees in DC. ...

The nonprofit worked closely with Arent Fox LLP on the deal, which involved securing a mixture of tax-exempt and taxable financing. AAMC has tapped Hines Interests LP to build its new home, which was designed by Shalom Baranes Associates PC and is slated for completion in late spring 2014.
Arent Fox partner Richard Newman, co-chair of Arent Fox's Public Finance practice, represented the AAMC in the deal.

Richard was also the lead attorney for Arent Fox in the firm's representation of the National Restaurant Association in the sale and short term lease back of the association's headquarters in Washington, DC, which was named as a Finalist in the "Urban Office Sale" category of WBJ's "Best Real Estate Deals."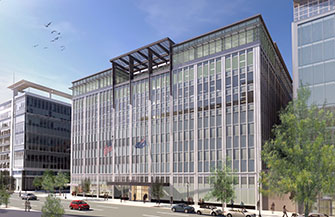 The Washington Business Journal wrote:
The National Restaurant Association reached a deal to sell its headquarters building at 1200 17th St. NW for nearly $40 million to a joint venture between First Potomac Realty Trust and Akridge Cos., which plans to redevelop the site into a new 170,000-square-foot trophy-class office building. The association retained CBRE Group Inc. to market the site, which drew more than 30 offers before Akridge and First Potomac emerged as its new owner.

But the deal came with a catch. To avoid having the tablecloth swept out from under it, the association needed to find short-term and permanent housing for its operations. Working with Arent Fox LLP, the nonprofit arranged a short-term leaseback of its space at 1200 17th St. and also brokered a deal to lease about 60,000 square feet from District-based developer Monument Realty at 2055 L St. NW.

With its new space, to be designed by OTJ Architects, the association will have a show kitchen to host celebrity chefs, ground-floor retail space, and an additional floor to be added to the top of the building.
Arent Fox's third major recognition in this year's awards came when the publicly traded Washington Real Estate Investment Trust's (WRIT) sale of its 3.1 million-square-foot DC-area portfolio was named as a Finalist in the "Suburban Office Sale" category. Arent Fox's Michael Leahy and Daniel Lopez represented WRIT in the sale. WRIT had "amassed a sizable collection of properties, amounting to 56 industrial buildings across Maryland and Virginia." The sale of such a substantial and disparate collection of properties presented a significant set of complex challenges to the seller and its representatives, including Arent Fox. Ultimately, WRIT received numerous offers before picking AREA Property Partners as the portfolio's new owner in a deal that took four separate transactions to complete.

To read more about the Washington Business Journal's "Best Real Estate Deals of 2011," please click here.

Arent Fox's Real Estate practice is a nationally recognized group of dedicated lawyers who advise clients on all facets of sophisticated and complex real estate deals and development projects. Chambers USA and Legal 500 have recognized Arent Fox as having one of the nation's premier real estate practices.