Karen Ellis Carr
Partner
Karen focuses on biotechnology, pesticide law, environmental law, and related litigation.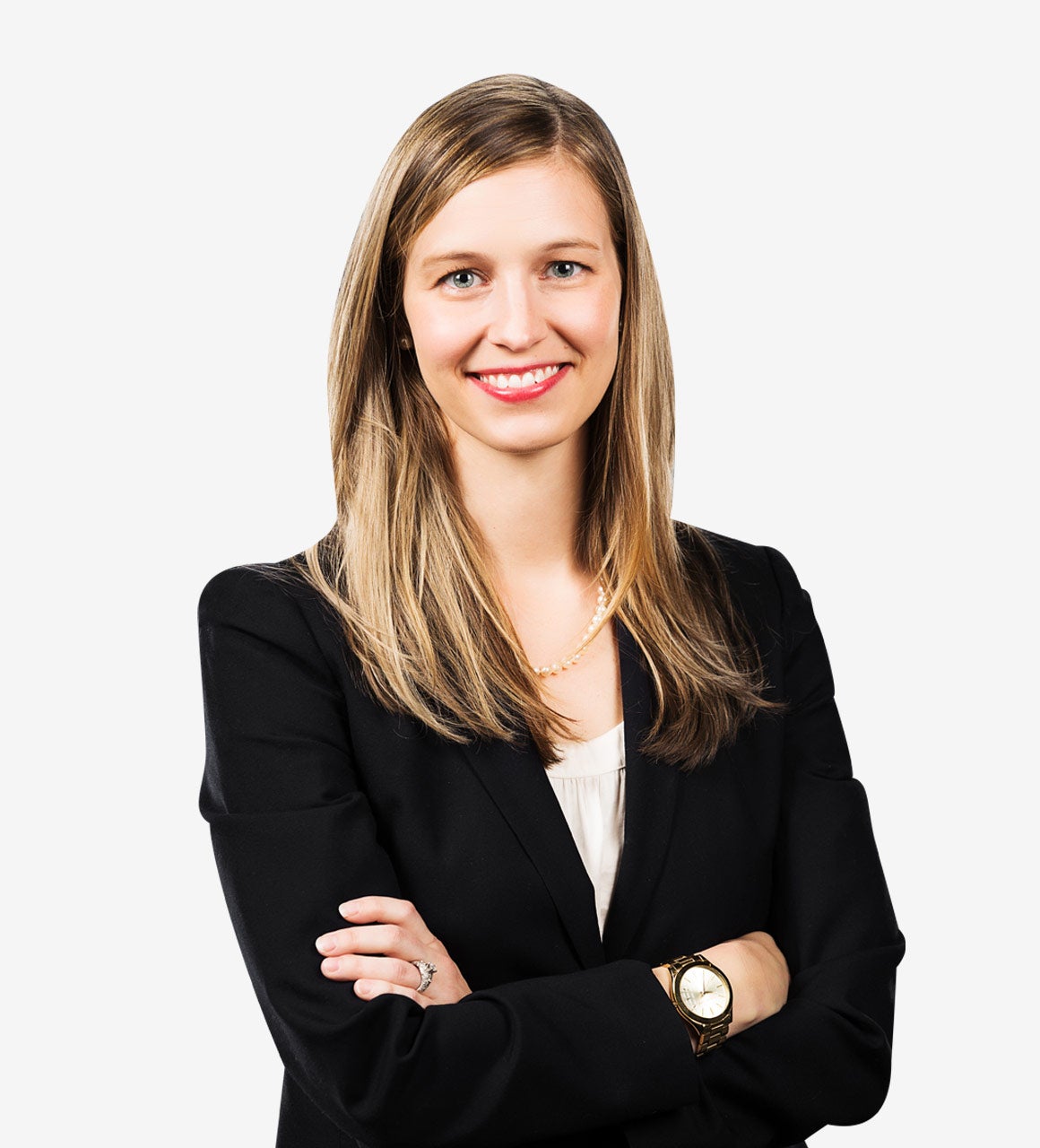 Karen represents regulated entities in litigation under a number of federal environmental and administrative law statutes, regulatory and product counseling, and on issues related to advertising and labeling, testing and reporting, and data use and compensation disputes.
In addition to her work with individual companies, Karen has represented a number of industry associations in litigation, coordination of industry regulatory strategy, and federal and state legislative issues. Karen has first- and second-chaired matters in numerous state and federal trial and appellate courts throughout the country and in arbitration and mediation, and has experience in all phases of litigation from pre-litigation strategy and counseling to settlement negotiation and appeals.
Agricultural Law and Litigation
In the area of agricultural law and litigation, Karen has significant experience with regulatory counseling and/or litigation under the National Bioengineered Food Disclosure Standard, FIFRA, NEPA, the Endangered Species Act, the Plant Protection Act, the Toxic Substances Control Act, and the Administrative Procedure Act. Representative cases include:
Representing industry trade association and agricultural grower groups in a challenge to EPA's framework for the regulation of treated seeds (2016 WL 6834215 (N.D. Cal., Nov. 21, 2016))
Representing biotechnology developer in federal court challenge to FDA's first approval of a genetically engineered animal for food use
Assisting companies in obtaining approvals for new, genetically engineered plant varieties from USDA and FDA
Serving as outside counsel to biotechnology, seed, and crop protection industry associations
Representing industry coalition successfully seeking passage of uniform federal disclosure standard for bioengineered foods and in associated rulemaking proceedings
Representing a biotechnology company defending permits granted by USDA under the Plant Protection Act, NEPA, and Endangered Species Act (2011 WL 4737405 (S.D. Fla., Oct. 6, 2011))
Representing crop protection developers in data compensation arbitrations under FIFRA
Representing an industry trade association as amicus/intervenor in multiple biotechnology-related NEPA lawsuits (D.D.C.)
Providing pre-litigation strategy and counseling for an agricultural products company on matters relating to biotechnology
Firm Activities and Pro Bono
Karen serves in numerous firm leadership positions and maintains an active pro bono practice. Karen currently serves on the Advisory Board for Legal Counsel for the Elderly, a DC-based legal services provider. Karen is a member of the firm's Financial Management and Pro Bono Committees and is active in the firm's Women's Initiative.
Previous Work
Before joining Arent Fox, Karen served as a law clerk for the Honorable James P. Jones, Chief Judge of the US District Court for the Western District of Virginia. While in law school, Karen served as a judicial extern for Judge Ann Aiken, US District Court for the District of Oregon and as a law clerk for the Special Litigation Unit of the Oregon Department of Justice. While in law school, Karen was an executive editor ofOregon Law Review. She also served as a fellow for the Wayne Morse Center for Law and Politics.
Publications, Presentations & Recognitions
Karen routinely speaks on biotechnology, crop protection and chemical regulation, and food labeling, and environmental law. Her recent speaking engagements include:
"Biotech Regulation Panel," AALA Annual Educational Symposium; October 25-27, 2018 (Portland, OR)
Gene Editing Roundtable, 6th Plant Genomics & Gene Editing Congress: USA; October 1-2 (Philadelphia, PA)
"Upcoming USDA Bioengineered Food Regulations," FDLI's Food Advertising, Labeling, and Litigation Conference; on September 26-27, 2018 (Washington, DC)
"Science, Law, and the Regulation of Food Disruptors: Lab-Created Protein and Gene Editing," American Agricultural Law Association Webinar; August 9, 2018
"Hot Topics in Pesticide Regulation and Litigation," Ag Tech and the Law Conference; August 16, 2018 (Little Rock, AR)
"National Bioengineered Food Disclosure Standard," 30th Annual Food Label Conference; May 21, 2018 (Washington, DC)
"New Developments in Pesticide Law & Policy," 2018 ABA SEER Pesticides, Chemical Regulation and Right-to-Know Committee; May 8, 2018 (Washington, DC)
"GE Labeling Update," IFT Food Policy Impact; February 6, 2018 (Washington, DC)
"Industry & Consumer Responses & Action Related to GMO Labeling," Q1 Productions' Food Labeling Conference; January 29, 2018 (Arlington, VA)
"From Farm to Table – The Future of GMO Plants and Animals," NYSBA Food, Drug & Cosmetic Law Section Meeting; January 25, 2018 (New York, NY) 
Karen writes often on biotechnology, crop protection, and food labeling topics. Her recent publications include:
"EU Court Offers Preview of Potential Regulatory Approach for Gene Edited Plants," Arent Fox Client Alert; February 15, 2018
"Biotech Policy Takes Shape: Rural Task Force Encourages Innovation and Regulatory Coordination," Arent Fox Client Alert; January 22, 2018
"Status and Outlook of Food Labeling Proposals," co-written with Brian Ronholm, Food Safety Tech; October 17, 2017
"More Controls Needed to Prevent Organic Import Fraud, Says USDA OIG," Arent Fox Client Alert; October 12, 2017
"Another Front Opens Up on Food Disclosure," Arent Fox Client Alert; October 10, 2017
"USDA Releases Bioengineered Food Disclosure Report," Arent Fox Client Alert; September 14, 2017
Karen was also recognized by Super Lawyers as a "Rising Star" in the Complex Litigation category. 
Bar & Court Admissions

District of Columbia Bar
Virginia Bar

US District Court, District of Maryland
US District Court, Eastern District of Virginia
US Court of Appeals, 4th Circuit
US Court of Appeals, 9th Circuit
US District Court, District of Columbia
US District Court, Western District of Virginia

Education

University of Oregon School of Law

JD

,

2005

University of North Carolina at Chapel Hill

BA

,

2000