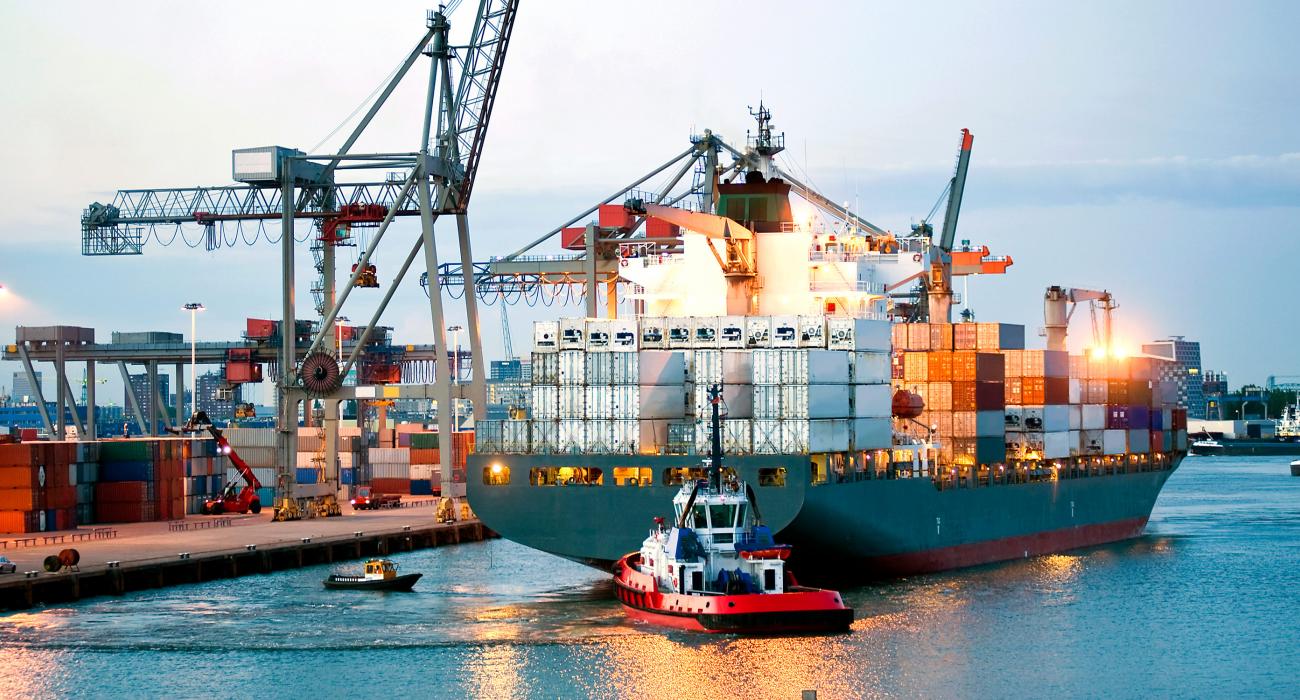 Customs & Import Compliance
Smart In Your World
US Customs and Border Protection (CBP) occupies a critical position in the supply chain of every business that imports, uses, or relies on imported goods, parts, materials, or components, or that exports to foreign markets.
Our services have helped clients minimize supply chain interruption, achieve actual duty and fee savings, respond appropriately to government inquiries and action, implement internal import compliance programs, and avoid costly penalties, sanctions, and port delays.
How We Help
Counseling and Compliance
Customs and Import Disputes
Customs Audits and USMCA/FTA Verifications
Customs Litigation
Duty Elimination/Reduction
Enforcement Actions/Penalties
PGA Import Requirements
Tariff Strategies
Our Team
Our team of experienced attorneys, including former government officials and former attorneys in the CBP Chief Counsel's Office and Office of Regulations & Rulings (OR&R), and non-legal trade professionals, including a licensed customs broker, has a long history of helping clients manage and improve their import and export processes; understand and comply with the laws and regulations administered by CBP and other government agencies imposing import requirements; and respond to seizures, detention investigations, audits, and penalty proceedings.
Our Work
Customs & Import Disputes
We serve as trusted customs and import counsel for numerous US and non-US companies that contact us for immediate assistance on matters ranging from relief from detentions and seizures to advice in responding to CBP actions and inquiries regarding tariff classification, customs valuation, country of origin marking, IPR-related import issues and actions, and PGA import requirements.
Duty Elimination/Reduction
We help clients take advantage of special duty programs, such as the various Free Trade Agreements, duty preference programs and tariff provisions, drawback, TIBs and FTZs, successfully achieving cost reduction, and deferral of customs duties and fees. We help clients mitigate the effects of recent Section 301 and 232 actions and achieve cost reduction or deferral by implementing special duty programs including: the various Free Trade Agreements, duty preference programs and tariff provisions, drawback, TIBs and FTZs, First Sale, Buying Agency, and Tariff Engineering.
Customs Audits & USMCA/FTA Verifications
We represent companies in customs audits (e.g., focused assessments) through services ranging from general oversight and counseling to direct, frontline support in the form of developing audit response strategies and negotiating with the CBP auditors. Our lawyers manage USMCA verifications initiated by both US and foreign authorities, which have resulted in significant duty savings and penalty avoidance for our clients.
Counseling & Compliance
We help our clients fulfill their reasonable care responsibilities under the customs laws, by performing assessments of their internal import compliance programs, import processes, and customs transactions. We conduct country of origin, tariff classification, and customs valuation reviews (including transfer price evaluations) and develop training programs for our clients to perform their own self-assessments. We counsel clients on forced labor matters, set up compliance plans, and perform audits to help our clients ensure compliance with the forced labor laws and regulations and prevent the detention of goods.
Enforcement Actions/Penalties
We represent clients who are the subject of customs penalties, including fraud and negligence actions and liquidated damages claims. We assist clients in preparing prior disclosures to avoid civil penalties, conducts internal investigations, and, with assistance from our white collar practice, defend clients in False Claims Act and criminal proceedings involving customs violations.
How best to bridge the gap between outdated trade rules and new electric mobility products?
Our team can assist in closing the gaps by leveraging our proven track record in advising industry stakeholders and providing our expert analysis of US trade rules. We work with business executives to help them understand the nexus of policy-making and global supply chains. Led by former senior government attorneys from key trade agencies (e.g. CBP, DOT, DHS, Treasury), and complemented by licensed customs brokers and a core group of non-legal professionals, our team translates the complex arena of trade law into strategic business practices.
Every company and every product is different; and so are the strategies for near and long-term advantage. These include:
Mitigating the effect of high US tariffs, such as Section 301 China duties, through tariff exclusion requests, product origin and classification analysis, and supply chain restructuring.
Increasing the competitiveness of a company's electric mobility products in the US market by an analysis of USMCA qualification status, i.e., the Arent Fox USMCA Diagnostic.
Determining a company's product's eligibility under the Trade Agreement Act (TAA) for federal government procurement.
Taking advantage of duty-savings programs like duty drawback or special tariff classification (Chapter 98).
Adopting reasonable care and liability standards to your supply chain to mitigate the risk of onerous CBP and government agency enforcement actions.
Contracting effectively within a company's supply chain (suppliers and logistics service providers) for the movement of goods into the US.
Contracting effectively with domestic partners for the distribution of electric mobility products and their components, including the siting of charging stations.
For Us, Smart in Your World Is Not Simply a Tagline
While many of these strategies may be familiar, the current risks created by the interplay between trade rules and electrification products — which did not exist or were in their infancy when many of the rules were developed— are now a novel and complex problem for many companies.
This is where our team at Arent Fox comes in.
Areas of Focus
USMCA automotive rules
US import rulings, regulations and enforcement risk mitigation
US 301 tariffs on parts imported from China
US 232 tariffs on certain steel and aluminum imports
International and domestic manufacturing and supply chain strategies
5 Questions 5 Answers Podcast
Key Contacts
Related Practices

Related Industries