J.H. Jennifer Lee
Partner
Jenny Lee vigorously protects the interests of financial services clients in regulatory and enforcement matters, bringing to bear her experience as a former Consumer Financial Protection Bureau official.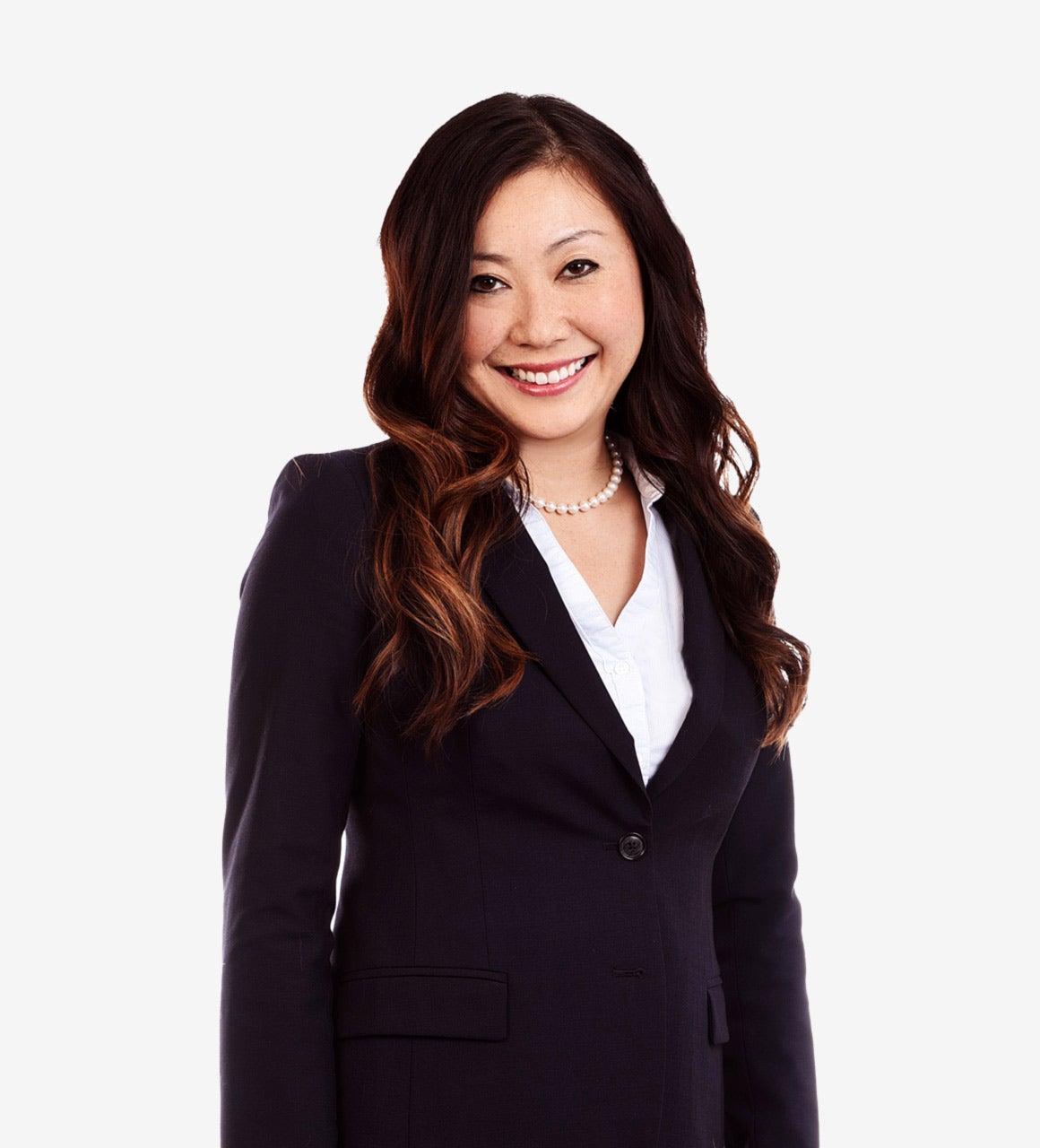 Offices

Phone

Email

Social
Jenny Lee served as an Enforcement Attorney in the CFPB's Field Litigation Team for several years since the agency's inception. In that role, she led investigations of financial services firms; negotiated consent orders and stipulations and admissions with such firms; and served as the CFPB's Enforcement Division's representative on supervisory examinations conducted by the CFPB under its visitorial powers. Her "insider's view" of the CFPB provides an invaluable perspective to the clients she serves in private practice, in both the enforcement and litigation context and in the compliance and business operations context. In her short time since leaving government, Jennifer has handled dozens of matters involving the CFPB or state agencies. Her frequent appearances before the CFPB set her apart from most practitioners in the enforcement arena.
Jenny represents financial services clients in government investigations, Congressional inquiries, and complex litigation matters involving federal or state consumer financial statutes and implementing regulations. She has unique expertise sought by clients requiring assistance with Civil Investigative Demands from the CFPB, defending their interests in ongoing enforcement investigations or litigation matters, including drafting NORA response letters, negotiating compliance with CIDs and negotiating consent orders. Clients facing private actions involving consumer financial services claims, including class actions, also rely on Jennifer.
In addition to examinations and supervisory matters in which clients are already in "response mode" with regulators, Jenny advises clients in avoidance of regulatory problems and represents businesses in policy-setting or rulemaking meetings with the CFPB. This advice arises in many contexts, including compliance control, product design, and transaction structuring. The combination of experience inside the CFPB and in private practice has given Jenny a broad view of the regulatory landscape, and she advises clients on all consumer financial protection laws, including UDAAP, FCRA, RESPA, TILA, ECOA, EFTA, FDCPA, GLB, SCRA, and MLA.
Clients who look to Jenny for counsel include not only banks and other financial institutions, but also financial services clients, including FinTech companies. FinTech clients regularly seek her advice on matters such as consumer lending, mobile banking, privacy, data protection and virtual currencies. All of these clients turn to Jenny for advice on issues directly affecting consumer strategies, and her focus on clients' business goals relating to those strategies is fundamental to her approach. This includes the goal of keeping sensitive governmental exams and inquiries out of the public eye.
Client Work
Enforcement / Litigation / Investigation Matters
Represented major national bank in responding to a non-public, CFPB investigation regarding ACH payment processing and demand deposit accounts for business banking customers.

Represented major national debt-collection agency in responding to a non-public, CFPB investigation regarding debt-collection activities pertaining to credit card accounts.

Represented leading national rent-to-own company in responding to a non-public, CFPB investigation regarding a debt-sales transaction and consumer reporting.

Represented major national bank in responding to a non-public, CFPB investigation regarding sales practices.

Represented global payroll services provider in responding to a non-public, CFPB investigation regarding stored-value payroll cards and Regulation E.

Represented nationwide asset purchaser in pension industry in responding to a non-public, CFPB investigation regarding asset-sales contracts.

Represented nation's top student loan servicer in responding to a non-public, CFPB investigation of alleged UDAAP regarding servicing activities.

Advised global retail banking business regarding non-public, CFPB investigation regarding deposit account products and deposit reconciliation.

Advised major national provider of identity-theft protection services regarding non-public, CFPB investigation of alleged UDAAP in connection with ancillary products for credit card accounts.

Represented nationwide provider of online e-commerce and app products in home-improvement industry on non-public, agency investigation of compliance with California consumer-protection statutes.

Represented national auto finance company in non-public, supervisory examination by California Department of Business Oversight.

Advised parties in litigation commenced by the CFPB in the Southern District of New York alleging UDAAP and Credit Practices Rule violations, resulting in complete dismissal of clients from the case.

Defended retailer in food industry on class action litigation commenced in Missouri state court alleging privacy violations in connection with online sales and credit-card transactions, resulting in an order granting our motion to dismiss the client from the case.
Compliance Counseling / M&A Due Diligence / Public Policy / Congress & Agency Rulemaking
Represented myriad participants in the mortgage industry (bankers, lenders, servicers, and outsourcing companies) regarding compliance with various regulations, including RESPA Section 8, TILA, escrow account disclosure rules, flood insurance requirements, and mortgage servicing requirements.

Provided compliance counseling to consumer credit and identity-theft prevention services businesses on fair lending issues and CFPB.

Provided compliance counseling to various emerging market Fin Tech companies on consumer loans, Terms of Use issues, disclosure issues, mobile banking technology, data privacy/protection, alternative credit scoring models, and virtual currency issues, including restrictions related to NY DFS BitLicense.

Drafted Terms of Use and online disclosures for various businesses, including for example an online coding school and a marketplace lender.

Counseled investment companies and financial services firms on privacy and data protection issues under FCRA and GLB Act.

Counseled multiple Fin Tech companies in regards to CFPB rulemaking, Project Catalyst, and proactive agency outreach opportunities, including in connection with agency's ex parte policy.

Provided advice and counseling to major consumer reporting agency regarding credit repair organizations and restrictions under CROA.

Advised and represented two major credit card issuers in rulemaking proceedings before the CFPB regarding proposed regulation of mandatory arbitration provisions.

Represented national consumer finance company in Senate inquiry regarding consumers' sales of pension assets.

Conducted due diligence, compliance reviews, and internal legal advice to investors and buyers in connection with portfolio companies and/or target companies in the consumer finance space. Advised clients in regards to legal exposure associated with future acquisitions or recent acquisitions and required compliance overhauls.
While at the CFPB
First-chaired the agency's first joint state and federal enforcement action and other actions; issued and negotiated compliance with civil investigative demands; and took sworn testimony from witnesses during investigational hearings – securing consent orders for injunctive relief, consumer restitution, and civil money penalties.

Investigated multiple financial services companies and institutions in connection with a variety of legal theories including: mortgage, retail-installment lending, debt-collection, military lending, debt-settlement businesses, mortgage relief assistance, payment processing, and other industries. Investigated these companies in connection with compliance with Truth in Lending Act (TILA), Electronic Funds Transfer Act (EFTA), UDAAP, and other regulations/laws.

Served as Enforcement representative on myriad bank supervision matters to review compliance with federal consumer protection laws and CMS requirements.

Developed templates and policy for consent orders, investigational hearings and other enforcement protocols now used in internal agency proceedings or in federal court matters.

Established partnerships between the CFPB and multiple state consumer-protection agencies and advocate groups, including state attorneys general, local/county authorities, and state banking agencies.

Trained examiners at the FDIC on how to detect Unfair, Deceptive, and Abusive Acts and Practices under the Dodd-Frank Act.
Pro Bono Work
Collaborated with Microfinance CEO Working Group on a pro bono basis to implement the Model Law and Commentary for Financial Consumer Protection in developing countries.

Represented a pro bono client in an original trial in death penalty litigation in Illinois (prior to Illinois abolishing the death penalty), resulting in state's attorney deciding to change course and no longer seek the death penalty.

Represented a pro bono client in asserting civil claims for human trafficking violations in federal court.

Represented a veteran in obtaining disability benefits in administrative proceedings.

Represented a victim of the earthquake in Nepal in obtaining immigration status on an emergency basis.

Represented a military servicemember in a debt-collection litigation matter in the Norfolk, VA region on a Servicemember Civil Relief Act issue.
Previous Work
Before joining Arent Fox, Jenny worked at an international law firm in Palo Alto and prior to that, she served as an Enforcement Attorney for several years on the Consumer Financial Protection Bureau's Field Litigation Team.
Professional Activities
Asian Pacific American Bar Association of DC, Board of Directors; Co-Chair of Partners and Senior Counsel Committee, 2016-2017

International Association of Korean Lawyers - Chairman, Overseas Board of Directors, 2015-2017; Director, Overseas Board of Directors, 2011-2015

Opera Lafayette, Director, Board of Directors, 2010-2015

Korean American Bar Association of Washington DC, Vice President, 2011-2013

Co-Chair of the Thomas Tang Moot Court Competition national finals, at the National Asian Pacific American Bar Association annual conference, Washington DC, 2012

Korean American Bar Association of Chicago, Director, Board of Directors, 2007-2009

Global Alliance For Africa, Director, Auxiliary Board, 2006-2009
Publications, Presentations & Recognitions
Jenny is a highly regarded commentator on consumer financial services issues, and has been quoted in national and international publications including The Wall Street Journal, American Banker, The National Law Journal, Forbes, Bloomberg, and many others.
"Consumer Protection in the New Economy: Privacy Cases in E-Commerce Transactions or Social Media Activities," The Consumer Finance Quarterly Report, Vol. 73, No. 1, August 2, 2019

"Why CFPB

P

ayday

R

evamp is an

E

ven

B

igger

D

eal

T

han

Y

ou

Think," American Banker, March 29, 2019

"

Arent Fox Nabs Ex-CFPB Enforcement Pro In San Francisco,

"

Law360, January 18, 2019

"Vizio Settles for $17 Million Claims That it Collected and Distributed Consumers' Viewing Histories on Smart TV Device Without User Consent," October 29, 2018

"CFPB Issues FAQs on Mortgage Servicing Rules on the Eve of Compliance Deadline," March 26, 2018

"Federal Court Orders Loan Servicer to Comply with CFPB's CID Investigating Potential UDAAP and FCRA Violations," March 20, 2018

"D.C. Circuit Upholds CFPB's Constitutionality: Why the PHH Case Underscores the Importance of Internal Agency Discipline," February 13, 2018

"OCC's Proposed Charter for Fintech Companies in Limbo," January 31, 2018

"Mulvaney-Led CFPB Actively Litigates in Court Regarding Overdraft Policy-Related Evidence," January 25, 2018

"Senate Republicans Sink Controversial CFPB Anti-Arbitration Rule: Lessons Learned for the CFPB," October 26, 2017
Select Presentations
Panelist, "Examining the Latest Activity of the CFPB, Coordination Amongst the Different Federal Agencies and What to Expect from Federal Enforcement Going Forward,"

American Conference Institute's 31st National Forum on Consumer Finance Class Actions and Government Enforcement, July 23, 2019

Presenter, "

Mortgage Disclosure Cures and Corrections—Mitigating Liability," American Bankers Association Webinar, July 11, 2019

Presenter, "

Mitigating Liability & Self Reporting," American Bar Association Webinar, May 29, 2019

Panelist,

"

Consumer Financial Data Aggregation in the Prepaid Space: Identifying Key Concerns and the Potential for Regulatory Intervention,

"

American Conference Institute National Forum on Prepaid Card Compliance, January 30, 2019

Panelist, "Changes and Challenges at the Consumer Financial Protection Bureau," State Attorneys General Education Program, Eighth Annual Public Policy Institute on Financial Services, May 3, 2018

Speaker, "Consumer Financial Protection Bureau – Version 2.0," Bank Counsel Roundtable, April 18, 2018

Speaker, "Current Trends and Priorities for the CFPB," Minnesota Banking Law Institute, April 5, 2018

Moderator and speaker, "Individual Attorney Liability in CFPB Enforcement Matters," American Bar Association Business Law Section Annual Meeting, Chicago, IL, September 14-16, 2017

Speaker, "Responding to an Enforcement Action," Mortgage Bankers Association 2017 Conference, May 5-9, 2017

Presenter, "Bank Examination Privilege," onsite client seminar

Speaker, "A Rising Tide: Increased Pushback in CFPB CID Matters," Consumer Bankers Association 2017 Conference, April 2-5, 2017

Moderator, "Financial Services Enforcement – the Impact of the CFPB and the PHH Corp. Decision," Webinar Playback: Third Annual Federal Enforcement Forum, December 1, 2016

Moderator, "Heightened Scrutiny in Financial Services: Government Enforcement in the Banking Sector," International Association of Korean Lawyers Annual Conference, September 30, 2016

Speaker, "Impact of the Regulatory and Compliance Challenges Surrounding Cryptocurrency, Bitcoin, and Blockchain on the Prepaid Industry," September 26-27, 2016

Speaker, "CFPB Outlook for 2016-2017," Bank Counsel Roundtable, September 2016

Speaker, CFPB Examination and Enforcement Process panel during the Mortgage Bankers' Association Regulatory Compliance Conference 2016, September 18, 2016.

Presenter, "The Revised HMDA Rule— Legal Risks and Implementation Challenges," July 14, 2016

Speaker, "The CFPB's Arbitration Proposal and Its Implications," Bank Counsel Roundtable, May 17, 2016

Speaker, "CFPB Investigations—The Agency Perspective," Bank Counsel Roundtable, February 29, 2016

Speaker, "Current Developments in Financial Services Regulatory Enforcement," Webinar Playback: Second Annual Federal Enforcement Forum, February 24, 2016

Speaker, "Federal Financial Services Enforcement – Current Developments," Dorsey & Whitney Second Annual Federal Enforcement Forum, February 24, 2016

Speaker, "Preparing for a CFPB Examination," Bank Counsel Roundtable, January 24, 2016

Moderator and speaker, "Is Your Cell Phone Company Now a Bank?," Women in Housing and Finance, Luncheon Presentation, Washington, DC, November 2015

Co-chair and speaker, "Consumer Lending Regulatory Compliance, Lessons Learned and Best Practices in an Era of Heightened Government Scrutiny for the Industry," American Conference Institute, New York, NY, October 2015

Presenter, "The New Normal? CFPB's Regulatory Scrutiny of the Telecommunications Industry," Dallas, TX, June 16, 2015

Presenter, "Why Fair Credit Reporting and Data Accuracy Are So Deeply Important to the CFPB," Wilmington, DE, February 19, 2015

Presenter, "The Other A in UDAAP," Federal Depository Insurance Corporation: Examiner Training Program, Arlington, VA, October 2014
Languages

Bar & Court Admissions

California Bar
District of Columbia Bar
Illinois Bar

Supreme Court of the United States
US Court of Appeals, District of Columbia Circuit
US District Court, District of Columbia
US District Court, Northern District of California
US District Court, Central District of California
US District Court, Eastern District of California
US District Court, Southern District of California
US District Court, Northern District of Illinois

Education

University of Michigan Law School

JD

,

2006

Duke University

BS

,

2001