Steve Atkinson
Counsel
Steve specializes in land use, development law, and local, state, and federal development entitlements.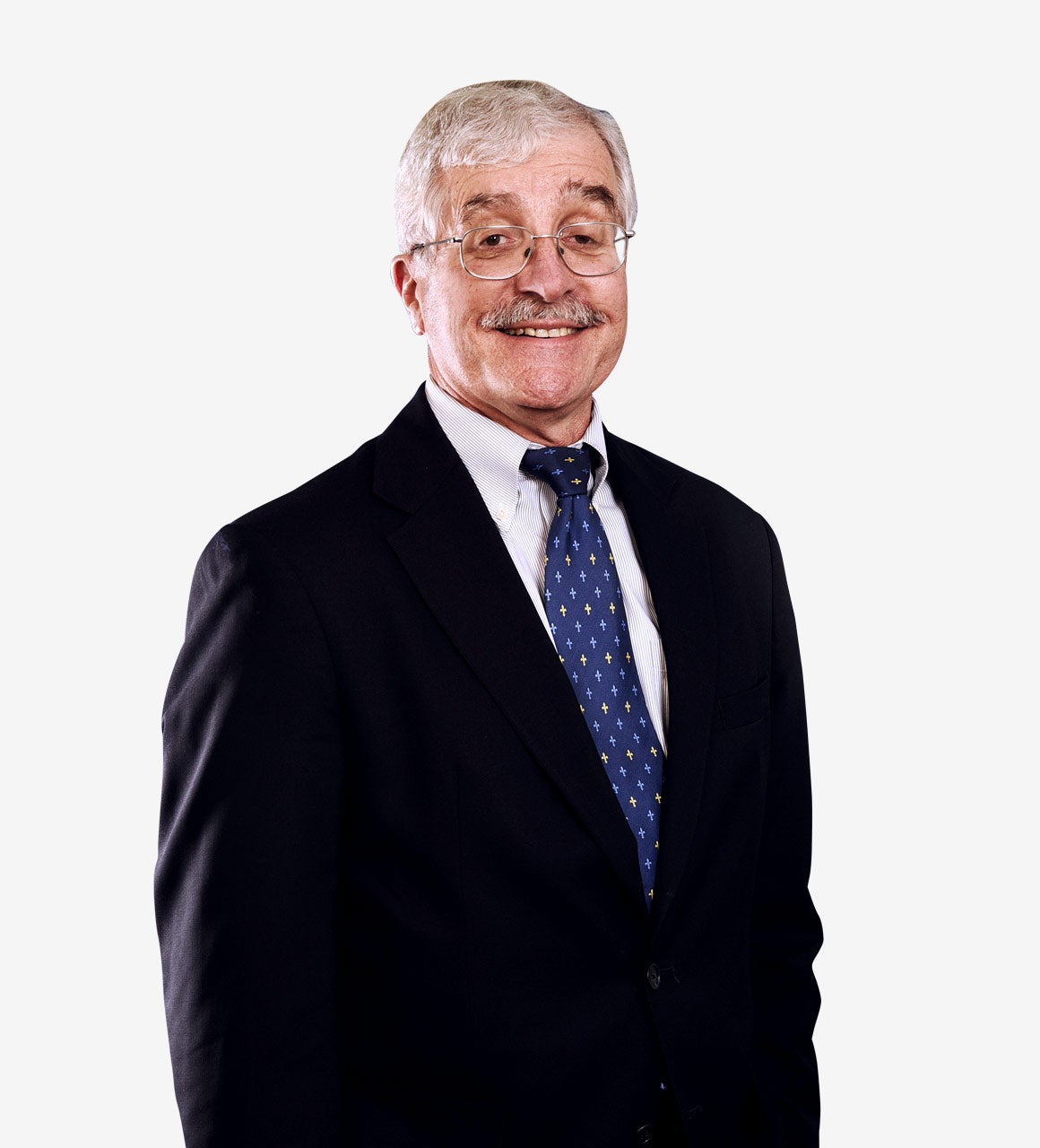 Steve's clients include developers of residential, multi-family, office, hotel, and retail projects. Steve regularly represents clients in San Francisco on affordable housing requirements and transferable development rights transactions.
As a former attorney with the Environmental Protection Agency (EPA) in Washington DC, Steve has in-depth knowledge of toxic substances, hazardous substances, remediation, and waste incineration. He was active in the development of the EPA's new chemical review program under the Toxic Substances Control Act as well as the Superfund program. He continues to advise clients on hazardous substance contamination issues.
Previous Work
Prior to joining Arent Fox, Steve was senior counsel in the San Francisco office of a global law firm. He has practiced land use law in San Francisco for 30 years.
Client Work
Steve's clients include developers from an array of projects, including hotel, retail, office, residential, mixed-use, industrial, technology, and education spaces, as well as large-scale master planning. His representative former projects include the Mountain House new town project in Tracy, CA; the Lafayette Town Center in Lafayette, the 101 Second Street project; the Infinity residential project on Rincon Hill, and the 10th and Market Street project, in San Francisco. Steve also has experience with entitlements for historic San Francisco buildings, including One Market Street and 150 Powell Street. 
Representative Projects
Urban
Office
55 2nd Street, San Francisco
101 2nd Street, San Francisco
The Pacific Center, San Francisco
One Market Street, San Francisco
300 Grant Avenue, San Francisco
Several "small cap" office projects, San Francisco
Residential
NEMA, 10th and Market Streets, San Francisco
The Infinity, San Francisco
750 2nd Street, San Francisco
The Metropolitan, San Francisco
45 Lansing Street, San Francisco
325 Fremont Street, San Francisco
Oak Knoll Naval Hospital Conversion, Oakland
829 Folsom Street, San Francisco
80 Natoma, San Francisco
650 Eddy Street, San Francisco
950 Gilman Street, San Francisco
150 Powell Street, San Francisco
Hotel
The Pacific Center, San Francisco
M-31 Hotel, San Francisco
Retail
300 Grant Avenue, San Francisco
The Pacific Center, San Francisco
150 Powell Street, San Francisco
Oak Knoll Naval Base Conversion, Oakland
REI, 840 Brannan Street, San Francisco
Technology
Internet Service Exchange, 160 Harrison Street/365 Main Street, San Francisco
Telecom Exchange Project, 100 Harrison Street, San Francisco
Alexandria Real Estate Equities, Mission Bay, San Francisco
NASDAQ Entrepreneurial Center, San Francisco
Historical Buildings
One Market Street, San Francisco
The Pacific Center, San Francisco
300 Grant Avenue, San Francisco
150 Powell Street, San Francisco
Transferable Development Rights transctions, San Francisco
Suburban, Ex-urban, Town & Resort
Office
Lafayette Town Center, Lafayette
Menlo Gateway, Menlo Park
Station 1300, Menlo Park
Burlingame Point, Burlingame
Housing
Lafayette Town Center, Lafayette
Bishop Ranch, Monterey
Taube-Koret Campus for Jewish Life, Palo Alto
Neary Lagoon Affordable Housing, Santa Cruz
Schaefer Heights, Dublin
201 Mountain Wood Lane, Woodside
Station 1300, Menlo Park
Nine Lot Subdivision, Los Altos Hills
Hotel/Resort
Ballena Isle Hotel/Office, Alameda
Breakers Inn, Mendocino County
Mission Hills Resort, Rancho Mirage
Retail
Lafayette Town Center, Lafayette
Morro Bay Shopping Center, Morro Bay
Williams-Sonoma, Sonoma
Technology, Industrial, Educational & Institutions
Seguin Moreau, Napa County
Montessori School, Park Merced, San Francisco
Shinnyo-En USA Headquarters, Burlingame
The Bridge School, Hillsborough
24 Hour Fitness Club, Redwood City
Bay Club, Santa Clara
NASDAQ Entrepreneurial Center, San Francisco
Large-Scale Master Planning
Oak Knoll Naval Base Conversation, Oakland
Mountain House Community Plan, San Joaquin County
Publications, Presentations & Recognitions
Steve's publications include:
"Airbnb Isn't Under Attack Just Yet" –

Daily Journal

, May 6, 2014

"Fee Abatement to Stimulate Development" –

The Registry, Bay Area Real Estate Journal

, October 2009

Co-author, "Is San Francisco Serious About Meeting Its Housing Needs?" –

San Francisco Planning and Urban Research Association Newsletter

, Report 412
Professional Activities
California State Bar Association
San Francisco Housing Action Coalition, Executive Committee
The Bridge School, Board of Directors
Bar & Court Admissions

California Bar
District of Columbia Bar

Education

Georgetown University Law Center

JD

James Madison College, Michigan State University

BA